By Justin SabrinaUpdated on August 31, 2021
---
Summary
How to Add Apple Music to iMovie Project? In this article, we will offer the perfect solution which can convert Apple Music to unprotected audio file for adding into iMovie as background music.
Do you know how to use Apple Music in iMovie? You can easily add sound effects and music to the video. iMovie provides a library of background music and special effects, tracks in the iTunes library, your own Garageband creation, and even your own voice narration. But Apple Music uses DRM technology, it seems that Apple Music songs can not be played in iMovie. In this guide, we will introduce in detail what is iMovie and how to add Apple Music to iMovie project. People also read: How to Play Apple Music on iPod Nano/Classic/Shuffle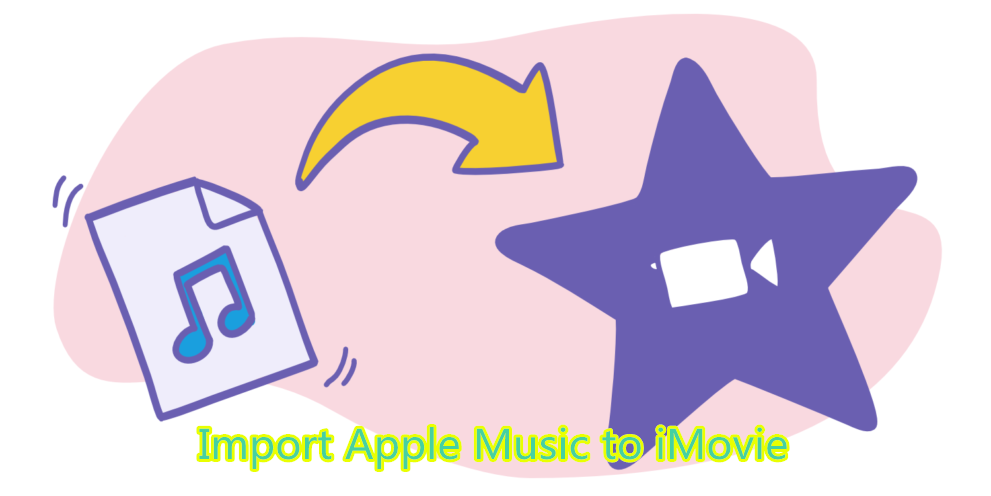 CONTENTS
Part 1: What is iMovie?
iMovie is a video editing software developed by Apple that bundles all new Mac and iOS devices. Whether you're using a Mac or an iOS device, you can easily browse through the clips and add studio-level titles for preset style sets, background music and effects. This is a very easy to use tool for editing movies, and even novices can create beautiful videos of clips, music and pictures in 15 minutes.
With iMovie, iOS and macOS users can create videos to commemorate moments, memories and landscapes, and share them with family, friends, colleagues and even customers. This is also a way for them to exercise their creativity with a Hollywood trailer. Currently, iMovie can take advantage of Apple's latest features, including support for 3D touch, 60fps 1080p HD video and Ultra HD 4K footage. iMovie supports MP3, M4A, WAV, AIFF, etc. as background music and allows you to add music files from your iTunes library to your iMovie project. Also, iMovie supports video file formats, namely MP4, MOV, MPEG-2, AVCHD, DV, HDV, MPEG-4, H.264, etc.
Features
Timeline
You get at it by selecting a project, then clicking the swap button, which will put the Project Storyboard at the bottom of iMovie and the Event browser at the top. This feature makes longer video productions a little easier to manage and edit.
Audio Features
You can adjust audio levels right on the clip without having to open a separate editor panel. This can only be done with clips in the Event browser.
Movie Trailers & Themes
It allows you to select clips from a project to create a really professional looking trailer. It's a great way to share parts of your movie in a fast-paced short clip. In addition, a few other themes are included for making news and sports productions.
People Detection
The new iMovie helps streamline that process with what is called People Detection. This not like the Face Detection feature found in iPhoto. It doesn't try to find individual unique faces, it simply tracks and tags clips of how many faces are detected in clips, and the distance they are from the camera.
Sharing
In addition to YouTube, you can now directly upload to projects to Vimeo.com, CNN iReport, and Facebook. If you have a Mac Os X Server, iMovie includes a feature for creating and publishing podcasts to what is called Podcast Producer.
Part 2: Best Apple Music to iMovie Converter – UkeySoft Apple Music Converter
Some users may ask "How do I use copyrighted music in iMovie?" Basically, users can add video clips and photos as input, add subtitles and transitions, and add background music to iMovie to create movies or trailers. But, Apple Music files in the iTunes library cannot be added to iMovie as background music. iMovies simply shows a note that "files are protected and unavailable". Why? In general, Apple Music is an online streaming service with digital rights management protection. You can only access more than 60 million songs by using the built-in iOS music app, Apple Music for Android app, desktop iTunes app or Apple TV. If you have successfully upgraded to an Apple Music subscriber, you have the right to download Apple Music for offline listening. However, the downloaded tracks come with DRM protection which restricts the use of Apple Music on authorized devices only. It seems that only after you remove DRM protection from Apple Music songs, you can set Apple Music songs as your iMovie project's background music.
Read Also: How to Remove DRM from Apple Music Songs on Mac
As a professional DRM removal tool, UkeySoft Apple Music Converter is currently your best solution. It's an excellent Apple Music to iMovie Converter that allows you to remove DRM from Apple Music songs and playlists and convert Apple Music to MP3, M4A, WAV or AIFF. It converts your audio by up to 16x, enabling you to get lossless audio quality quickly and retain ID3 tags and metadata information such as title, artist, album, genre, track number, disc number and more. In the case, you can take Apple Music songs outside of iTunes and import it to iMovie for setting as a soundtrack of your video project.
Here are some amazing features of UkeySoft Apple Music Converter.
Remove DRM from Apple Music, iTunes M4P music and Audible audiobooks;
Convert Apple Music songs to MP3, AAC, FLAC or WAV at up to 16X faster conversion;
Keep ID3 tags and metadata information like title, artist, album, genre, track number, disc number, etc;
Convert Apple Music tracks in batches and 100% original audio quality kept;
Download Apple Music songs for free without a subscription account;
Add Apple Music to iMovie, VLC, Windows Media Player, iPod, Xbox One, PS4, etc;
Fully compatible with the latest iTunes & Windows 10 & macOS Mojave 10.14.
Part 3: Easy Guide to Convert Apple Music to iMovie Supported Format
Step 1. Launch UkeySoft Apple Music Converter
Install and launch UkeySoft Apple Music Converter, iTunes will be automatically opened with seconds. Your iTunes library will be listed in the left panel.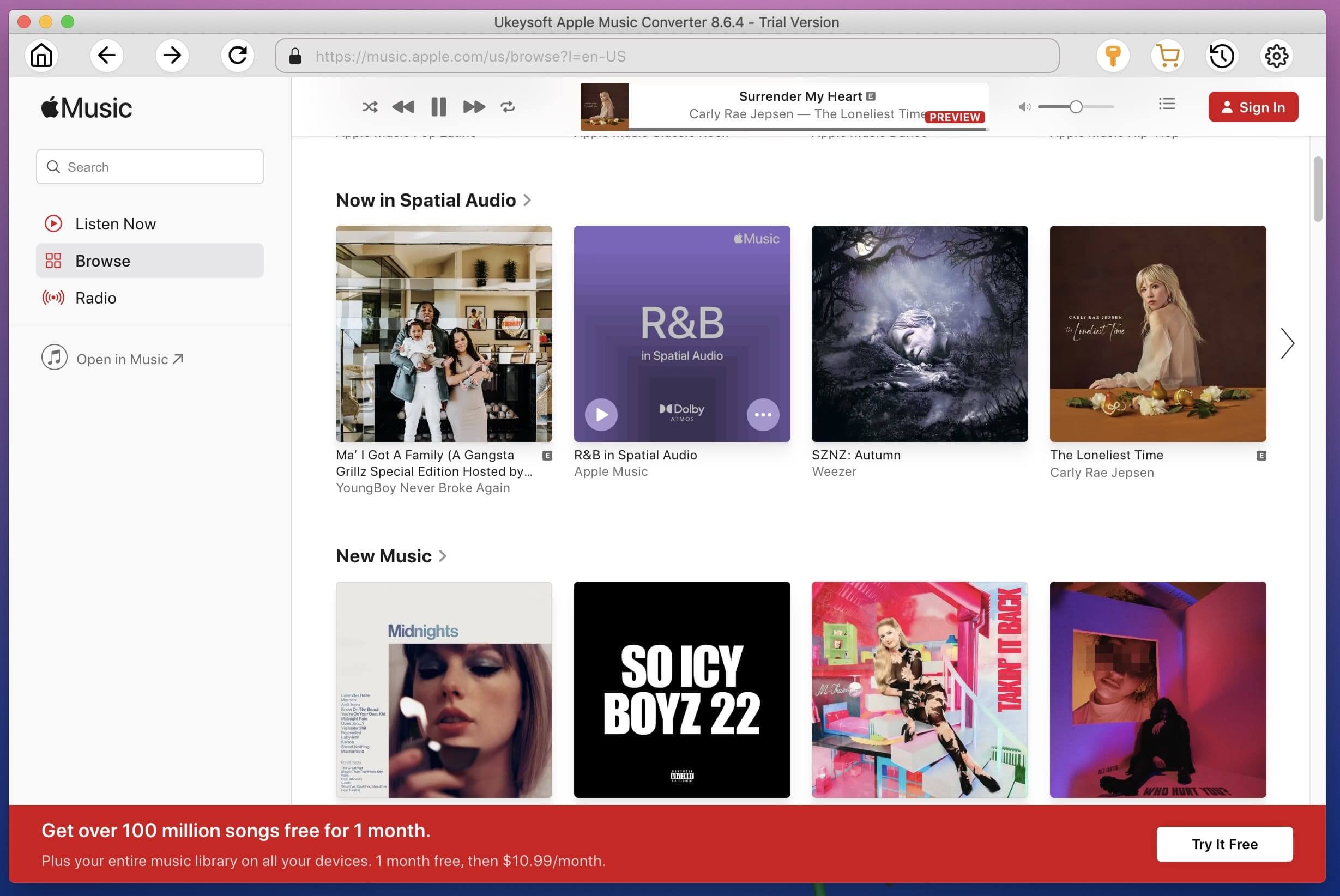 Step 2. Choose Apple Music Songs & Playlists
Next, choose your favorite Apple Music song & playlists you want to add to iMovie as background music. You can also use search box to locate songs quickly.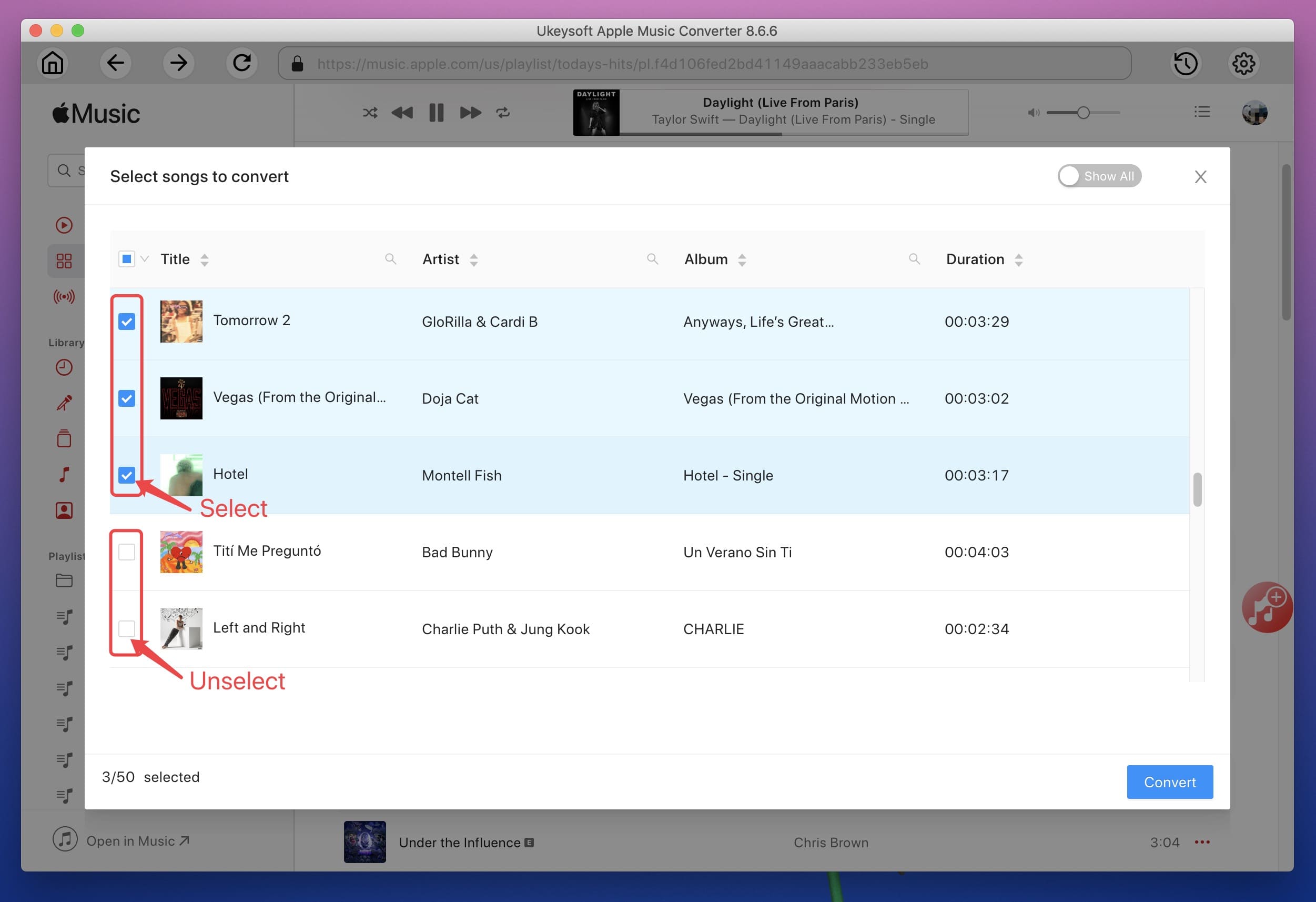 Step 3. Select Output Format
Here, MP3, M4A, AC3, AIFF, AU, FLAC, M4R, MKA are available to choose. Of which, MP3, M4A and AIFF can be supported by iMovie. You can choose one of them as output.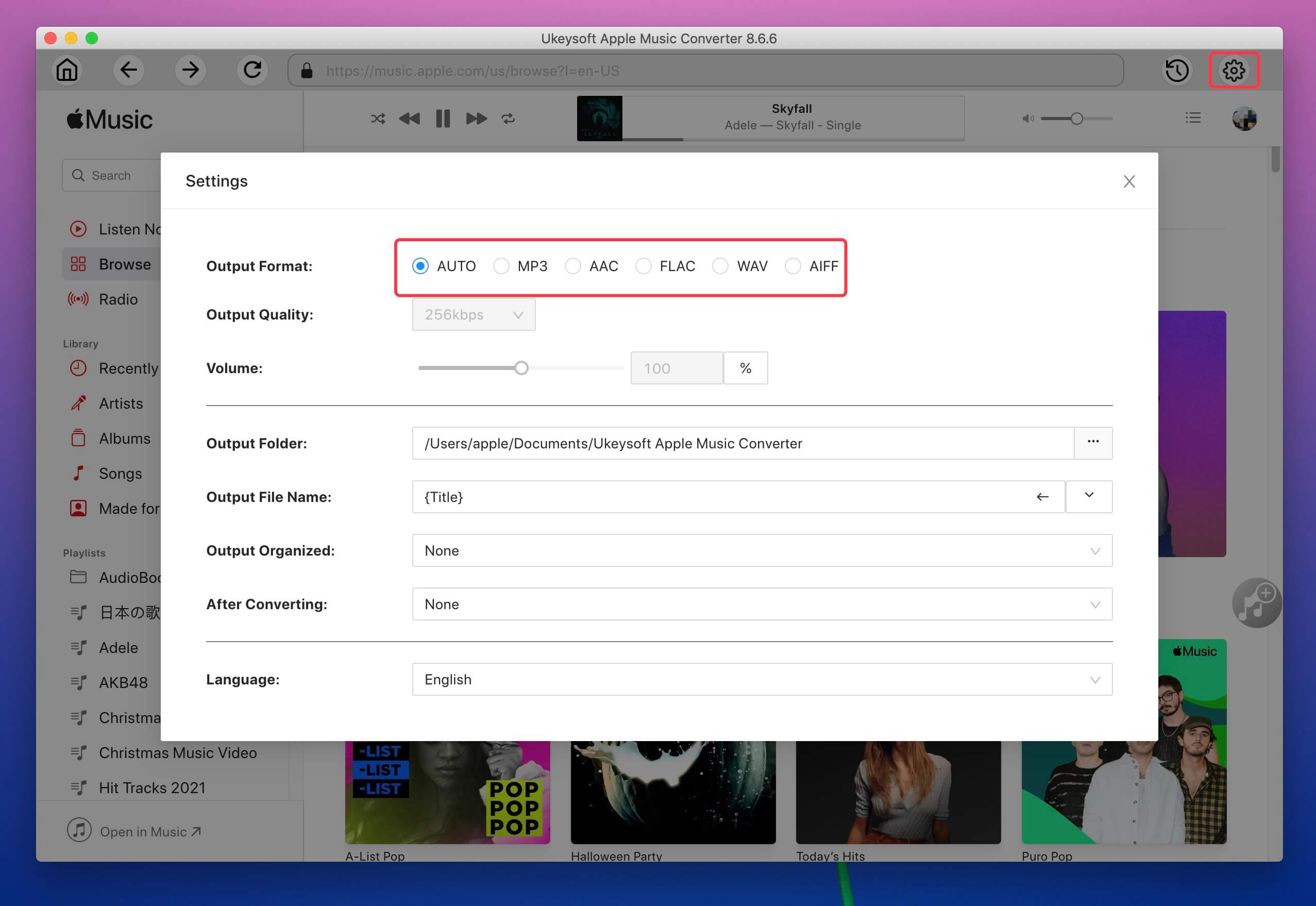 Step 4. Convert Apple Music for iMovie
Now, simply click "Convert" button to start converting Apple Music tracks to MP3, M4A or AIFF. Once it's done, you can click "Open Output File" to locate converted Apple Music tracks.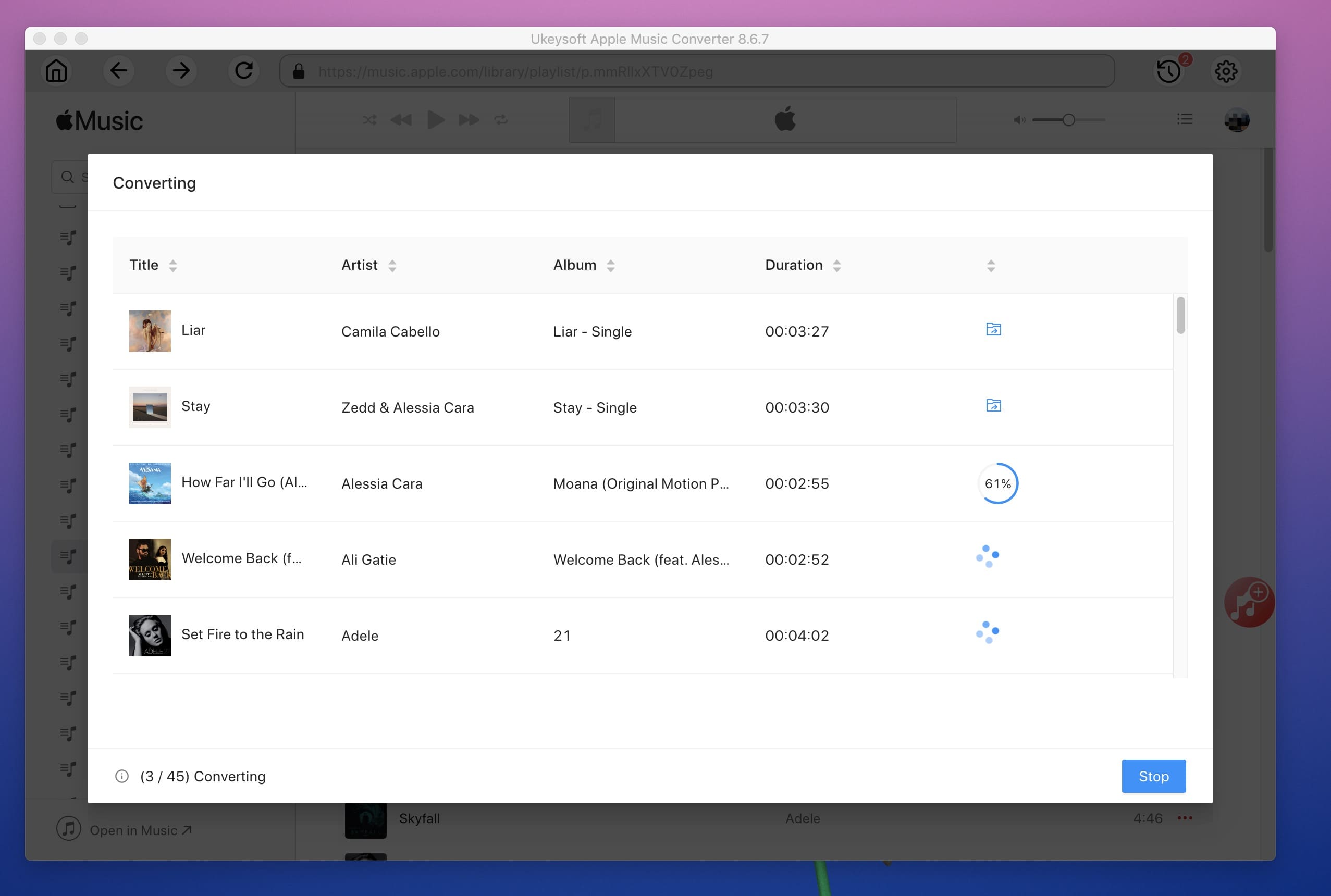 Step 5. Add Apple Music to iMovie as Background Music
Open iMovie on your Mac and import the videos you want to edit firstly. Then click "Import" to add the converted Apple Music file to iMovie. Or you can use the browser to select a track you want to add to your video. The added tracks will appear as a green audio track below the video.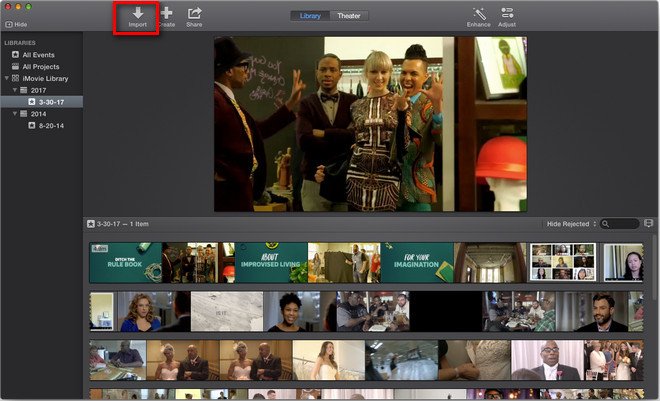 Read More: Why can't I add Apple music to my iMovie?
iMove is a video editing software application based on Mac OS X or iOS. It can easily import iTunes M4A songs to iMovie as background music. Apple Music songs are M4P files protected by DRM and are not compatible with iMove. Here are the audio and video formats supported by iMove:
Audio: MP3, WAV, M4A, AIFF, AAC
Video: MP4, MOV, MPEG-2, AVCHD, DV, HDV, MPEG-4, H.264
Obviously, the Apple Music M4P format is not supported here. If you forcefully add Apple Music songs to iMovie, you will encounter the problem that the files are shown as unavailable. To use copyrighted music in iMovie, the only feasible way is to convert Apple Music files to unprotected and available MP3, WAV, M4A, AIFF, AAC formats on iMovie. This is the job of UkeySoft Apple Music Converter .
Video Tutorial: How to Convert Apple Music to MP3 on Mac?
Add Apple Music to iMovie Project
Comments
Prompt: you need to log in before you can comment.
No account yet. Please click here to register.