By Justin SabrinaUpdated on April 28, 2022
---
Summary
This article teach you two ways to convert H.265 videos to H.264 MP4, AVI, MKV, MOV,etc,. including using the best H.265 video converter - UkeySoft Video Converter. Then you can get H.264 files without quality loss.
H.265 is a new video coding standard and is an upgraded version of H.264.
H.265 improves the relationship between code stream, coding quality, delay and algorithm complexity to achieve optimal settings.
Specific content: improve compression efficiency, improve robustness and error recovery, reduce real-time delay, reduce channel acquisition time, random access delay, and reduce complexity.
Standard-definition digital image transmission can be achieved at a speed lower than 1 Mbps; H265 can transmit 720P (resolution 1280*720) ordinary high-definition audio and video transmission with a transmission speed of 1~2 Mbps.
According to the above instructions,H.265 is truly best choice than H.264. However, not at all devices video coding can decode the H.265, because newer technology need any time to cover and become a general technology. If your devices can not play HEVC-encoded (also known as H.265) movies/videos, because the devices don't recognize this new codec, what you need to do is convert HEVC/H.265 to H.264, or convert HEVC to some other standard video format like AVI, MKV, MP4 (MPEG-4). It's good news is you don't need any special x264 or x265 encoder – a universal conversion tool would do just fine with UkeySoft Video Converter to settle converted.
CONTENTS
Part 1. Convert H.265/HEVC Videos to H.264 using UkeySoft Video Converter(Best)
UkeySoft Video Converter - a focus on the H.265/HEVC convert software
UkeySoft Video Converter is a powerful and useful video converter tool and video editor tool, which not only H.265* and H.264 but dozens other media codecs and containers. You can convert HEVC/H.265 to H.264 files and other standard video files like AVI, MKV, MP4 (MPEG-4); and convert H.265* to H.264 MP4 video for playing on iOS/Android devices, PlayStation, Xbox, MP4 players and lots more. This software also provides one of the easiest ways to edit video before conversion. In addition, UkeySoft Video Converter also can help you convert video from H.264 to H.265/HEVC and edit your video files.
How to Convert H.265/HEVC MP4 Files to H.264
Step 1. Install and Launch UkeySoft Video Converter
Download UkeySoft Video Converter on your computer and install it, and then launching the program on computer, you will see it's main interface as below.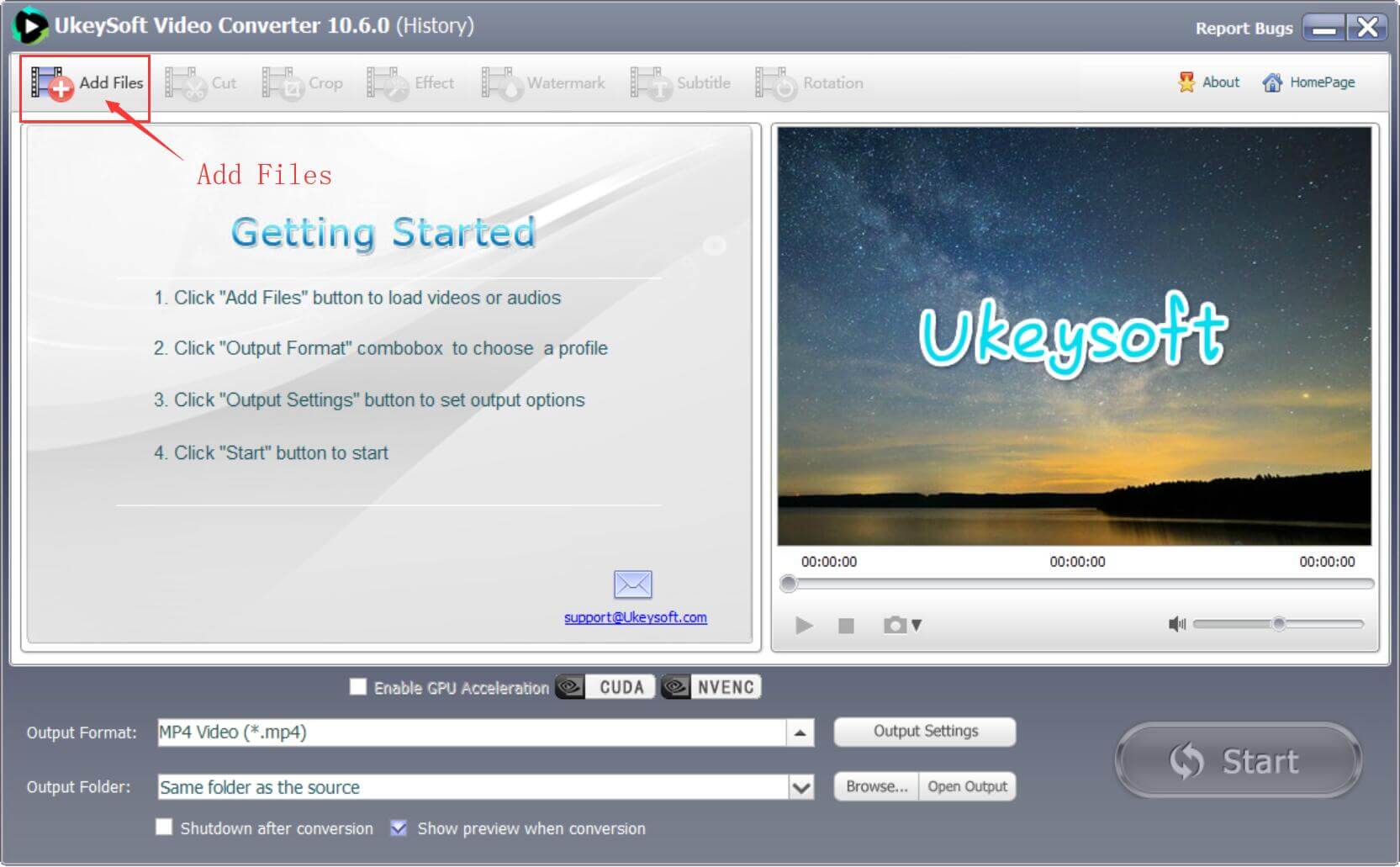 Step 2. Add H.265 Files for Conversion
Click the "Add Files" button at the top left to browse your computer's folders and select the H.265 video files you want or Drag video files into software's main interface.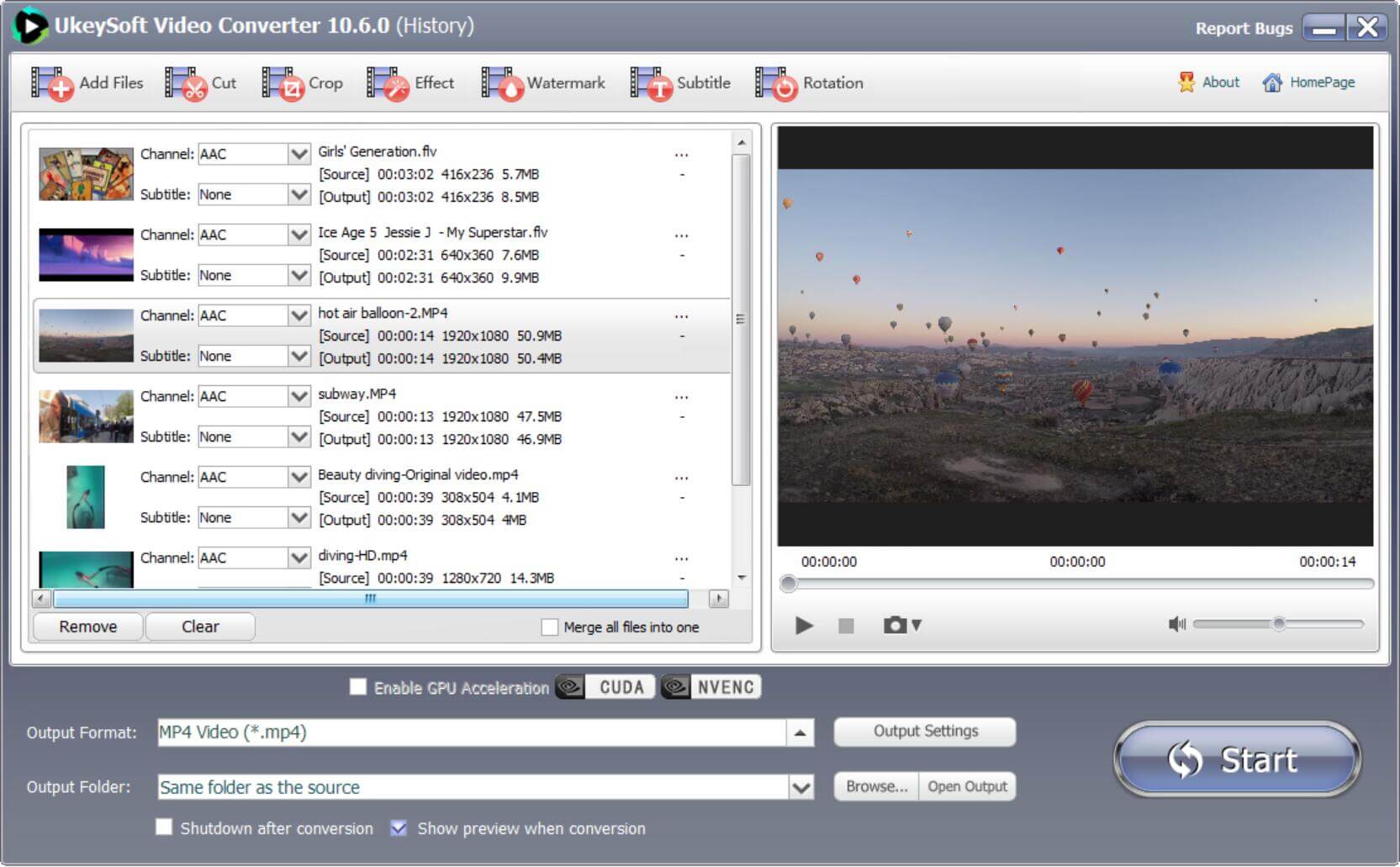 Step 3. Choose H.264 MP4 as Output Format
At the bottom of the interface, select your video formats like MP4, MOV, WMV, AVI, MKV, etc. And pick the video formats choose H.265 to H.264. For example, MP4 H.265 - MP4 H.264.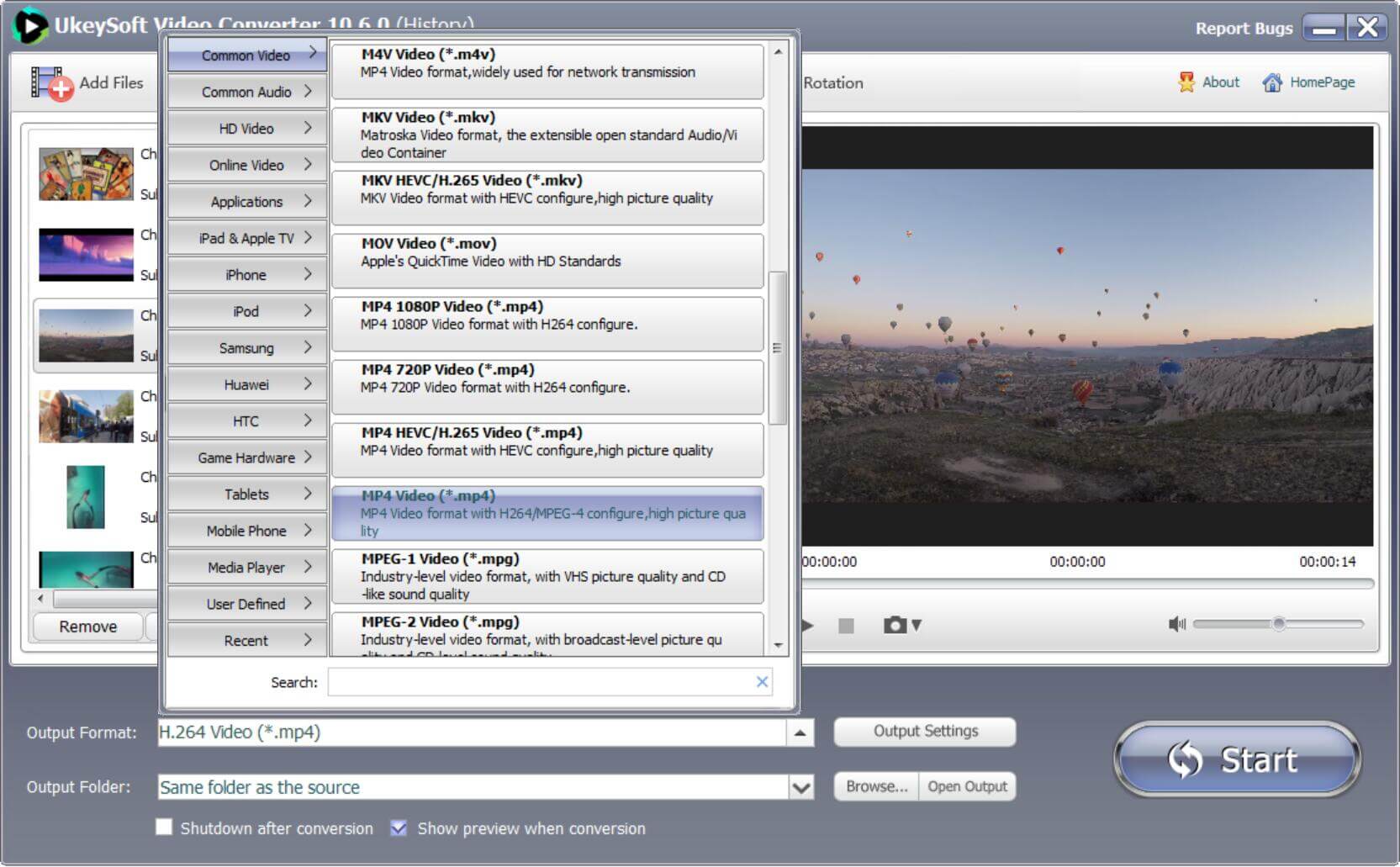 Before converting HEVC to H.264, you can edit it.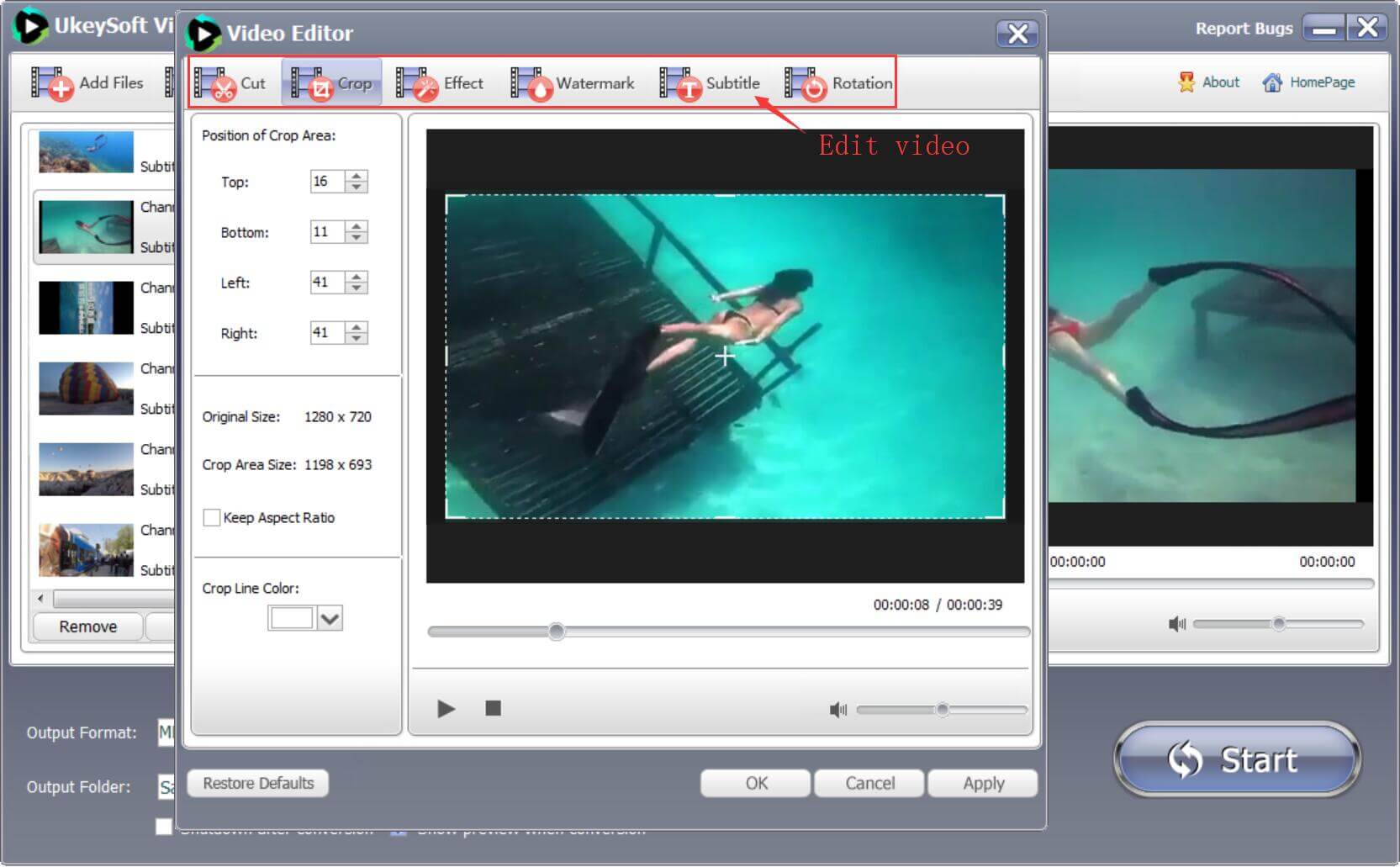 Step 4. Begin Convert H.265/HEVC to H.264 MP4
When all the options are configured, you can start the conversion. The converted file will appear in the file output location of your choice.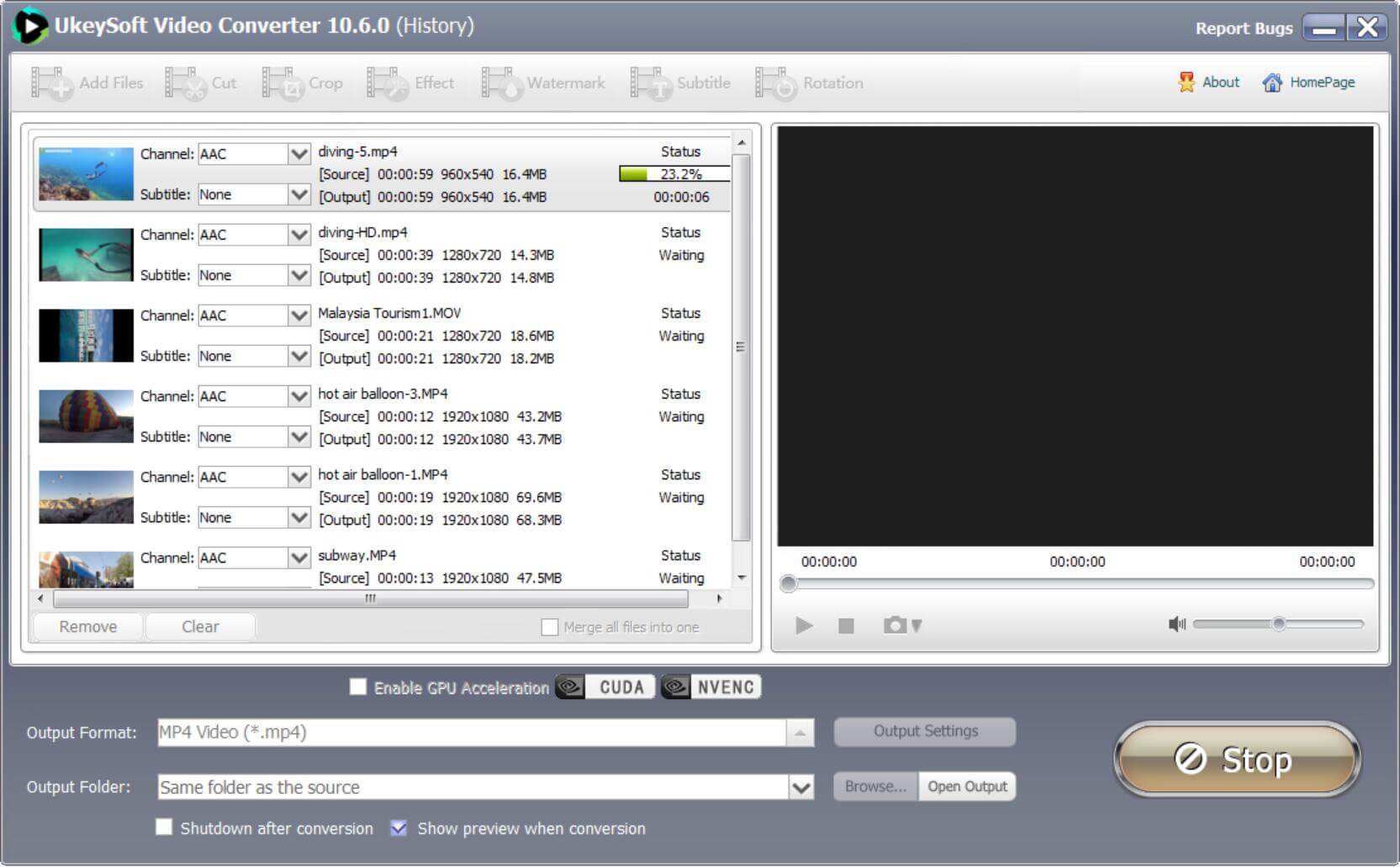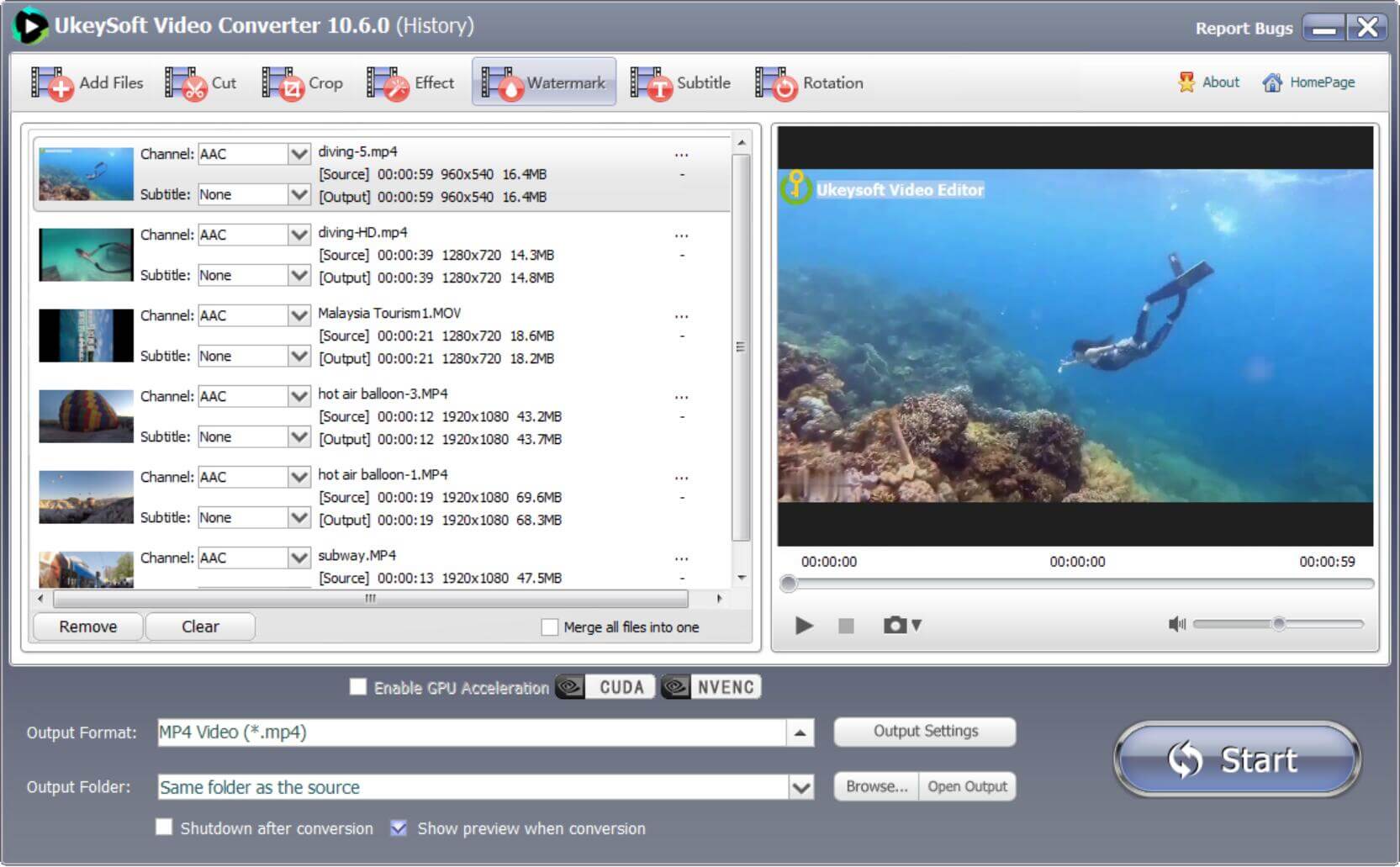 Part 2. Convert H.265/HEVC Videos to H.264 with Online Tool
AnyConv is an online tool help to convert H.265/HEVC Videos to H.264 for free. It is fast to finish the videos conversion. You get the opportunity to keep the original quality and your files will be absolutely secure from unauthorized third-party tool accessing. What's more, you can get great levels of efficiency when converting H.265/HEVC Videos to H.264, thanks to the support of batch conversion feature.
Step 1. Open your web browser app, type https://anyconv.com/video-converter/ in the address bar, and hit "Enter" to open interface of the AnyConv online tool.
Step 2. Find the "CHOOSE FILE" button, then add the H.265 video which needs conversion.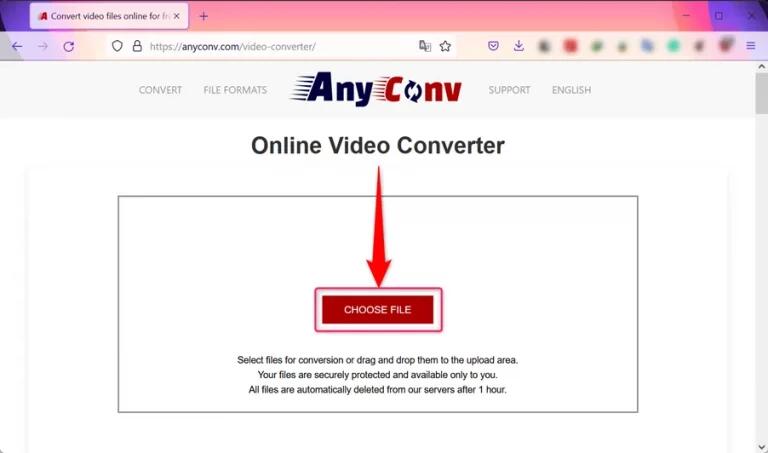 Step 3. Set H.264 as the output format and then click on the "CONVERT" button to start the task to convert H265 video to H264.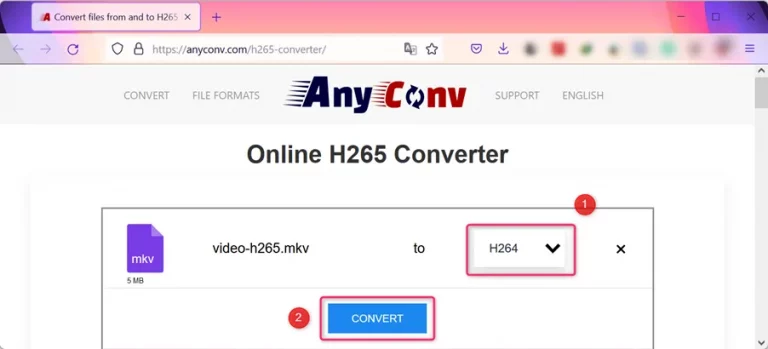 AnyConv online tool will upload the source video file, turn the H.265 video into H.264 format, and then you can save the output file by clicking on the "DOWNLOAD .H264" button.
Conclusion
All in all, you can save time for H.265/HEVC to H.264 conversion via UkeySoft Video Converter, only few minute you can get H.264 files without quality loss. In additional, this UkeySoft program allows you split/join videos, rotate video, add special video effect before conversion. Compare with online HEVC converter and free HEVC converter tool, UkeySoft Video Converter (Windows/Mac) doesn't have the limits of input size or formats, and never embed watermarks. Let the best HEVC converter to help you convert video from HEVC/H.265 now.
HEVC/H.265 to H.264 Converter
Comments
Prompt: you need to log in before you can comment.
No account yet. Please click here to register.