By Justin SabrinaUpdated on September 02, 2021
---
Summary
Want to know how to get Free Movies on iTunes store and download them to MP4 for free? This guide will show you how to download free iTunes movies to MP4 and transfer iTunes movies to any devices for offline watching.
We can purchase or rent movies, TV shows, and music videos on iTunes store. And a problem like the following will be asked by some iTunes Users:
"How to get free iTunes Movies that I can download for offline watching?"
"Is it possible to get Free movies on iTunes store and download for offline watching on Android device?"
We can get songs, movies, TV shows, music videos and audiobooks from iTunes store and download them for offline playing, the iTunes is available for both Windows and Mac computer.If you have upgrade Mac computer to macOS Catalina, you can get video, movies and TV shows with Apple TV app.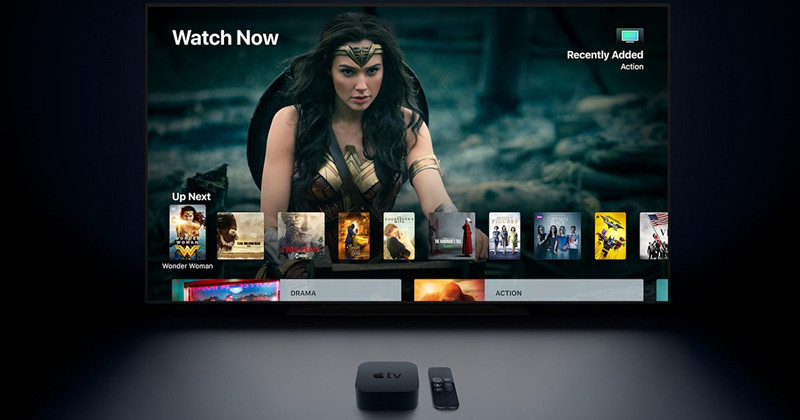 CONTENTS
If you have rent or bought movies from iTunes store, you might have noticed that you can't really play it outside the iTunes. Do you want to watch iTunes movies on an Android device, push it to a media server or transfer it to your Android Smart TV? Regardless of the platform that you want to watch it on, it won't work on anything that isn't made by Apple. Because everything you purchase from the iTunes (music, books, movies, TV shows, etc) will be DRM protected. However, how to watch iTunes content on non-Apple devices? How to download free movies on iTunes and play offline on Android smart TV? Well, the best way is to remove the DRM protection from iTunes downloaded movies.
Part 1: How to Get & Watch Free TV Shows on iTunes Store
Actually, iTunes doesn't offer the free movies service, but it offers free songs and TV episodes. How to get free TV shows and songs from iTunes store?
Step 1. Please run iTunes application and click the "Music" or "TV Show" icon on the upper left Menu.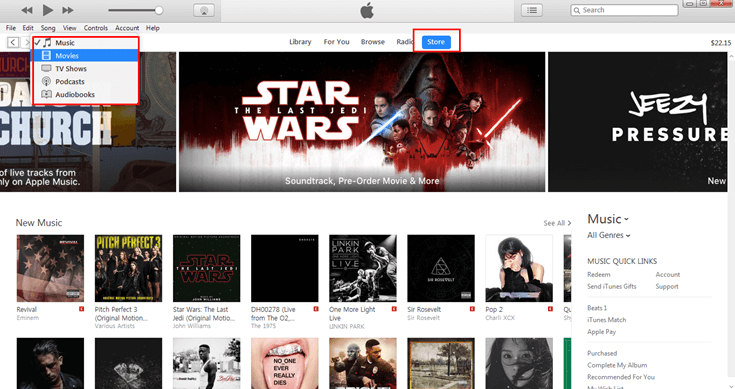 Step 2. Then go to "Free on iTunes" section( this section named as "Free TV Episodes" before), you can see the iTunes store also bring free songs, and free TV episodes.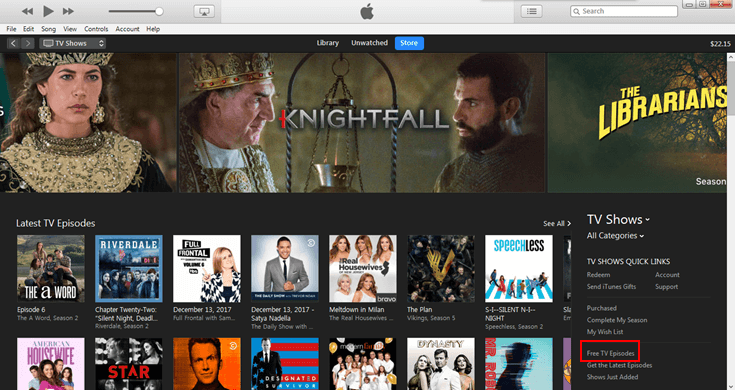 Step 3. Find and select the TV shows that you want to download, please click the "Get HD mark" button to download free TV shows from iTunes store.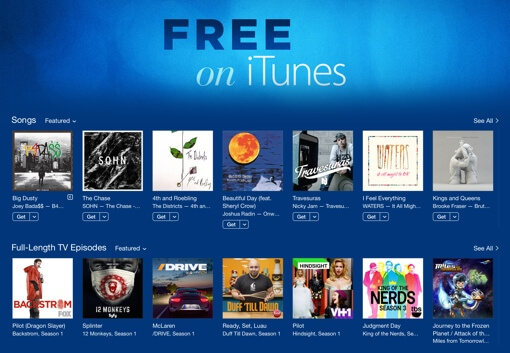 Tips: According to Apple, the downloading time for a 45 minute video on a broadband connection ranges from three to 20 minutes.
Watch the downloaded iTunes music video/TV shows with iTunes.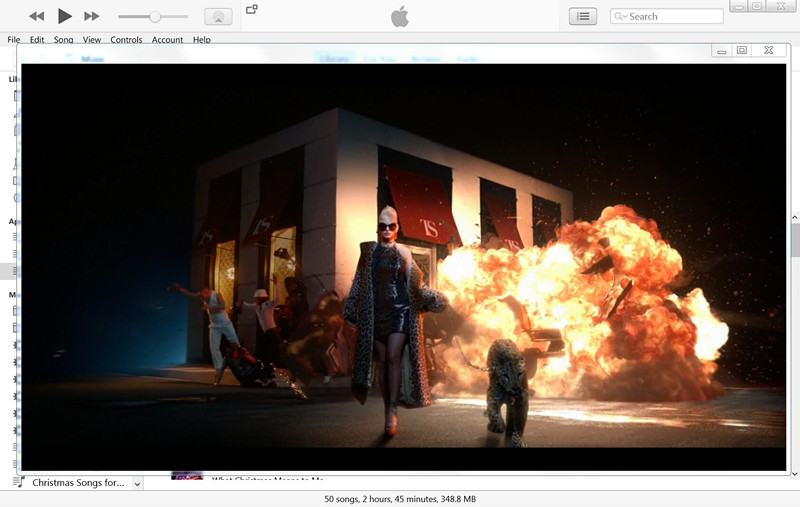 For iPhone/iPad/iPod touch: Get free TV shows and music with Apple's new Free on iTunes section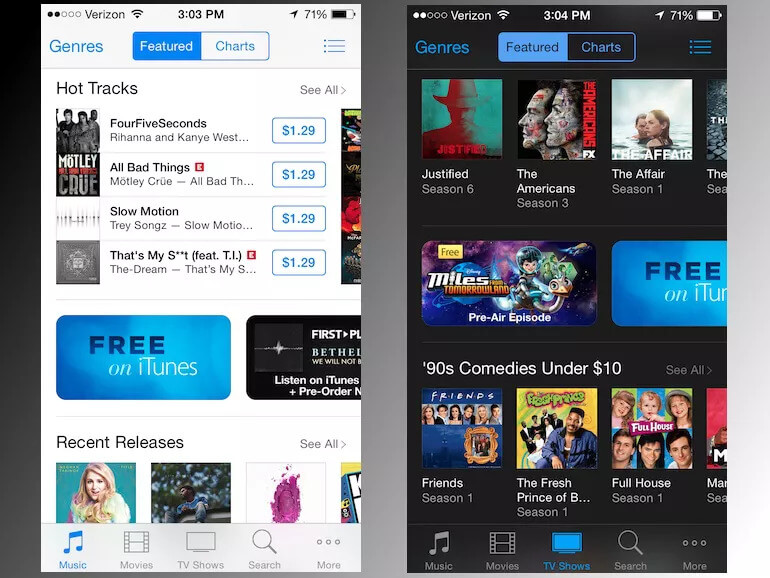 Open Apple TV app on iOS devices, then click "Free on iTunes" section, each denoted with a yellow Free tag. As the below screenshot, you can see this section offers 16 songs and 24 TV shows. Instead of the usual Buy button, each of the free offerings features a Get button.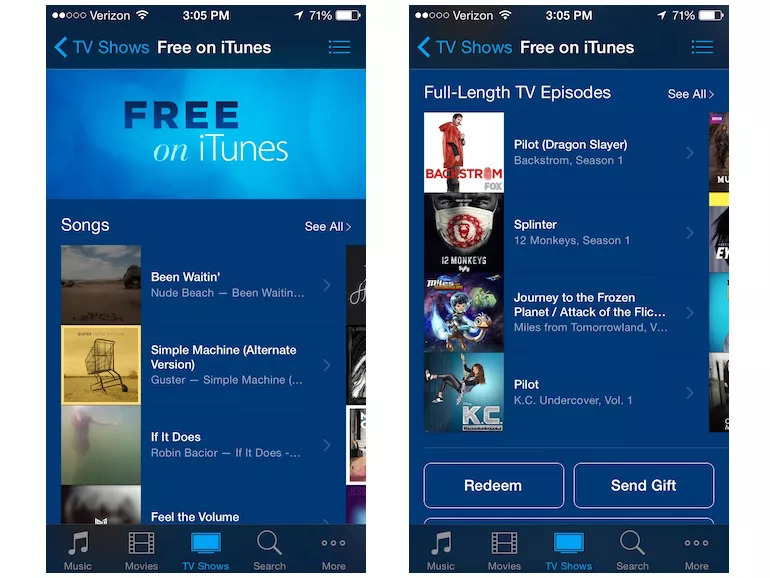 Step 4. Transfer free TV shows from iTunes to Apple devices for watching
After download free TV shows to the iTunes library successfully, you can sync those downloaded TV shows to iPhone, iPod or iPad for watching anywhere you want. Please connect the iDevice to computer via USB cable, and then sync them to the Apple device with iTunes, so that you can watch them on iPhone, iPod or iPad.
Connect your iPhone, iPod or iPad to your computer via their USB syncing cable. Then the free Movies you download on your computer will be transferred to the device automatically so that you can watch them anywhere you want.
As we all know, the iTunes movies are comes with Fairplay DRM protection, so we now allow to transfer iTunes contents to non-Apple devices, even the free iTunes videos. If you want to watch iTunes free TV shows on Android phone, Android tables, Android smart TV , PS4, Xbox One, Kindle Fire or Windows-based devices, you need to remove DRM from iTunes videos, then import the converted DRM-free movies/TV shows/music videos to the devices for watching.
More You May Want to Know: You may want to ask if there are any free songs and free music videos available for download in iTunes store? Sorry, no. Except for purchasing iTunes music, you have to subscribe to Apple Music service, after joining in Apple Music membership, you can access 50 million songs and watch free music video with iTunes, Apple Music app. If you want to listening to Apple Music songs on MP3 player, iPod nano and more devices, you should remove DRM from Apple Music and convert them to MP3 format.
Let's follow the below guide to transfer iTunes movies and TV shows to non-Apple devices.
Part 2: How to Transfer Free iTunes TV shows and Movies to Any Devices for Watching Freely
As we all know that Apple adds FairPlay DRM on all iTunes media files, including movies, TV shows, music videos and Apple Music, the media content includes free TV Episodes in iTunes too. Therefore, you need to convert iTunes media files to MP4 format, which is the most popular video format that supported by any devices.
If you want to watch purchased/rented iTunes movies or TV Shows on any devices, it's necessary to remove the DRM from these iTunes movies or TV shows, then transfer them to any devices that you want to play. Let's learn how to convert iTunes movies to MP4 before transferring.
UkeySoft M4V Converter is specially designed for unlock DRM from iTunes movies, TV shows, and music videos, and then convert the DRM-ed M4V videos to MP4 format. What's more, the audio tracks and subtitles will be well preserved in your iTunes movie after conversion, when you get the MP4 movies or TV shows, you can transfer them to other non-Apple devices such as Android phones, tablets, smart TV, firestick, PS4, PS3, PSP, Xbox, Windows devices… Or, you also can play free iTunes movies on any media players such as VLC, Windows media player, MPlayer, VLC, Plex, roku, etc.
Guide: Download Free TV Shows or Movies on iTunes and Transfer Them to Any Devices Freely
Step 1. Download Free TV shows or Movies to iTunes Library
If you want to convert iTunes free TV shows to MP4, you need to follow the above guide to get free TV shows/videos from iTunes store, then download it to the iTunes library. If you want to convert iTunes movies to MP4 for offline watching on any devices freely, please purchasing or rent the iTunes M4V movies first, then download them to the library.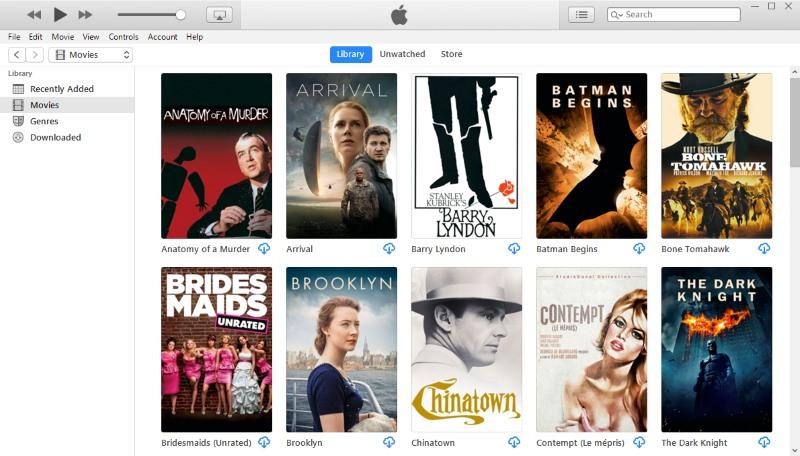 Step 2. Download and Install UkeySoft M4V Converter
Download the installation package from the button above. Then install and open it on your computer, you will see it's following the main interface.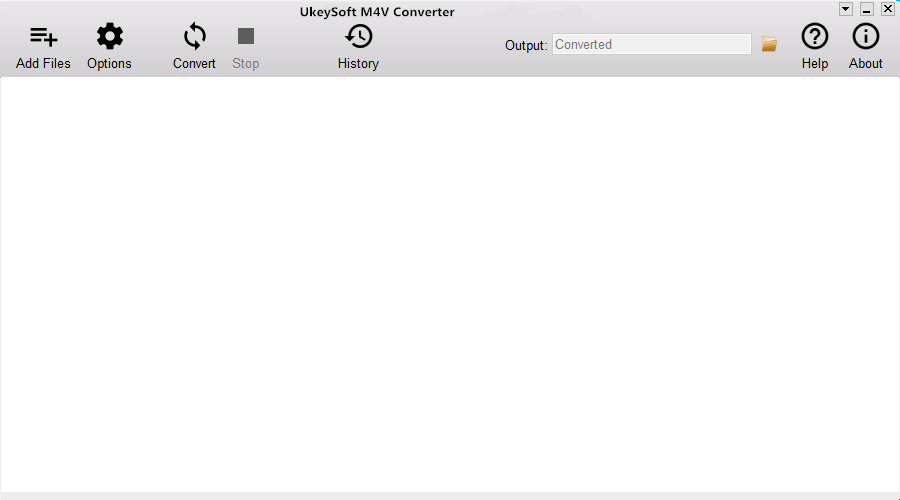 Step 3. Sync iTunes Movies/TV shows to Converter
Click "Add Files" button to import the free TV shows and moives downloaded from iTunes. The UkeySoft M4V Converter detects the iTunes library and loads all iTunes videos automatically, which offers a much convenient way to locate and select the iTunes movie.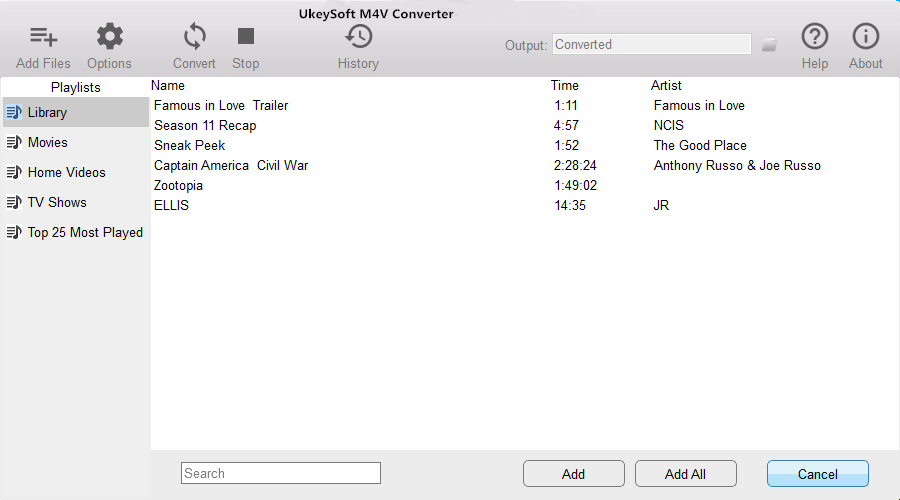 Then, click "Add all" or "Add" button to choose what video you want to convert.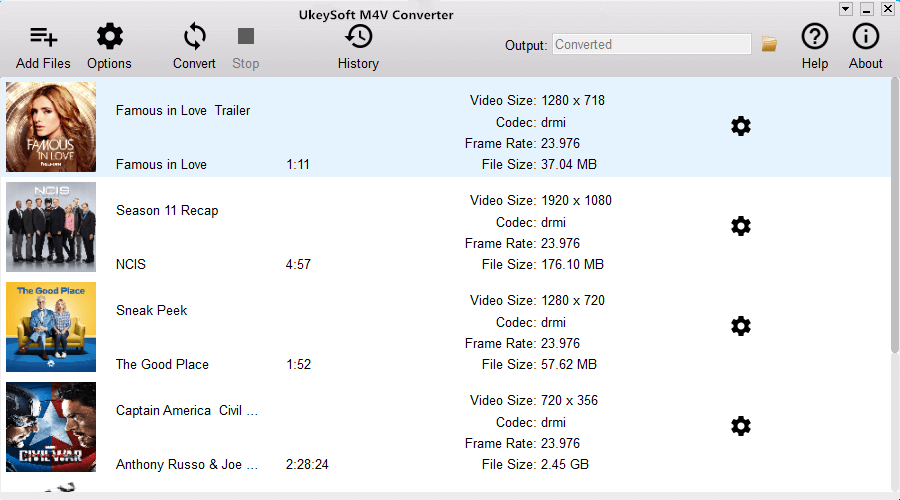 Step 4. Remove DRM from Free iTunes TV shows and Movies
After all the files added, then, please clicking the "Convert" button start to remove DRM from iTunes movies, the software will help you convert the free iTunes TV shows and movies to DRM-free MP4. The whole conversion will be finished in a short time.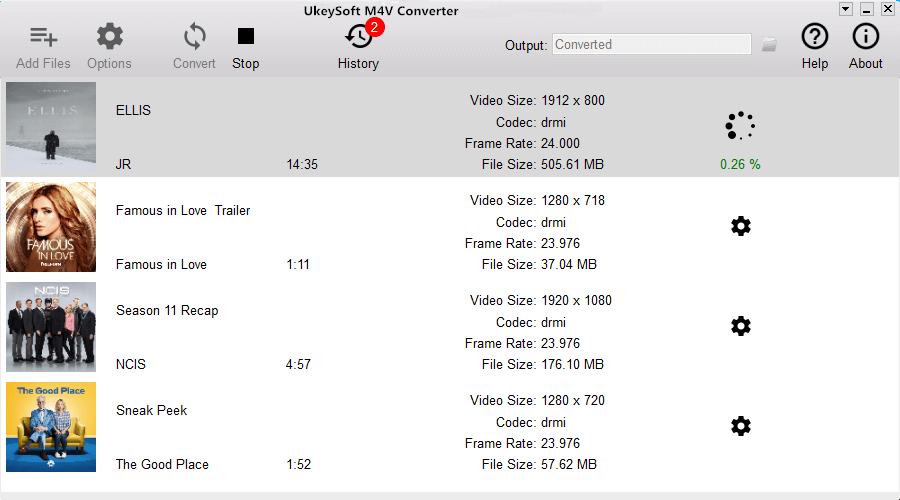 You will get MP4 videos, please click "History" to get the DRM-free videos. MP4 is the most compatible format that supported by media players and your portable devices, this is why we set MP4 as output video format.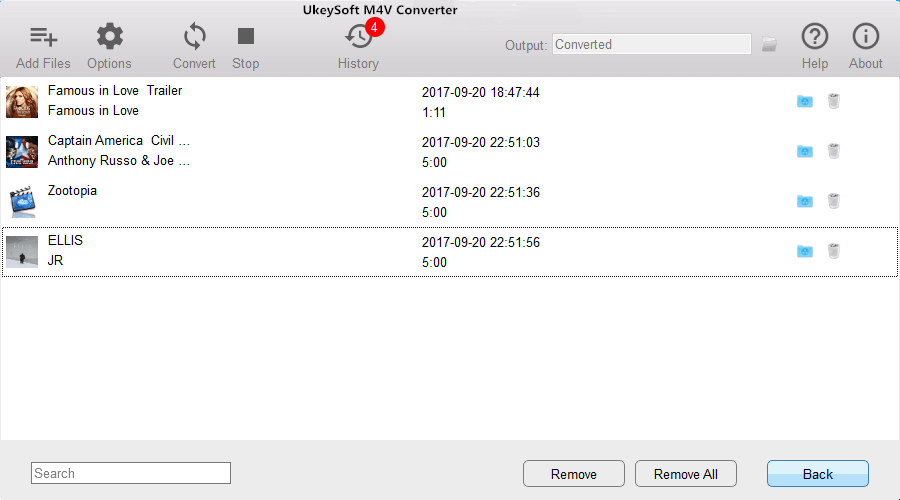 Step 5. Transfer the MP4 TV shows/movies to Android devices…
Now, you can transfer the iTunes free TV shows and movies to your non-Apple devices for offline watching in anywhere you want. For example, to transfer iTunes videos to Samsung Galaxy S10, please connect your Samsung phone to computer and then transfer the converted iTunes free movies to your Samsung Galaxy S10 via Android Transfer, or directly copy and paste it to the multimedia folder of your device, or SD card.
In addition, the converted DRM-free iTunes movies/TV shows/music videos can also be saved on external hard drive, this is the best way to save itunes rental movies forever.