By Justin SabrinaUpdated on September 02, 2021
---
Summary
Want to know How To Capture Webcam? Then take a look at this quick guide and we will show you how to capture your webcam video with stable and high definition using UkeySoft Screen Recorder.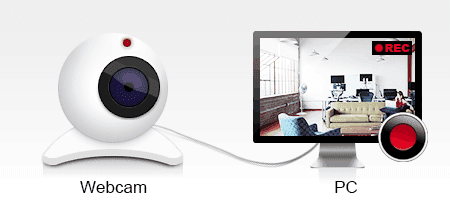 "I found making a daily Webcam Video is a cool thing, then I started to indulge in doing this. However, i am a new newbie and i haven't experience and device for doing this. So i search for 'how to capture webcam video' in google, I understand that capturing webcam video will be easy by using any screen recorder. Is there a professional program to help me record and capture webcam video with no difficulty?"
Making webcam videos is common things on nowadays, for saving these HD stream videos can share memory like teach, study, and connecting with rela-tives and friends, no matter where they are.If you want to have a perfectly recording experience that it should be using a powerful program to help you without any problems. So how to record webcam video with a good program, it's a program introduced to you below.
The UkeySoft Screen Recorder records and captures video from almost any source – your webcam, external devices, computer screens, streaming videos and gameplay videos. For any Windows version such as Windows XP / Vista / 7/8 / 8.1 / 10, it works well. With the help of powerful software function parameter library, the program offers many amazing features:
• Record videos as FLV, MP4, AVI and WMV and more video formats.
• Record a video with audio or with no sound.
• Support to capture the entire screen, a single window or any selected portio.
• Edit recorded video for adding any effects like music, watermark and subtitles.
Now it allows you to capture webcam video with UkeySoft Screen Recorder help by free download the trial version to have a good experience with simple steps below:
Guide to Capture Webcam Video on PC Using UkeySoft Screen Recorder
Step 1.Install UkeySoft Screen Recorder
Above all, download UkeySoft Screen Recorder from website "Download" icon, install and launch it. After you get into the main interface, select "Screen Recorder" function and move on.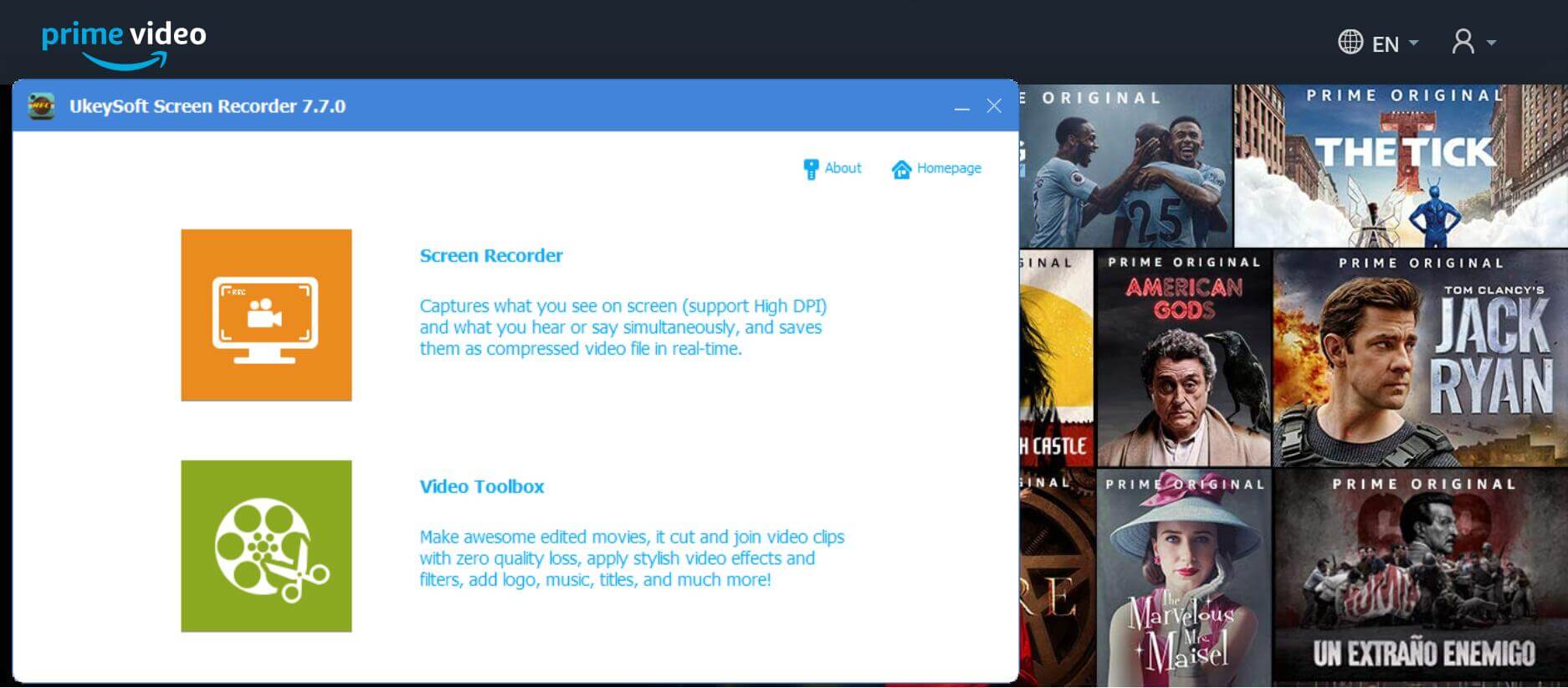 Step 2. Customize Webcam Recording Window
This section allows you to customize the recorded video area with three options, including Full Screen, User-Defined(custom recording area) or Cam-era@(record webcam).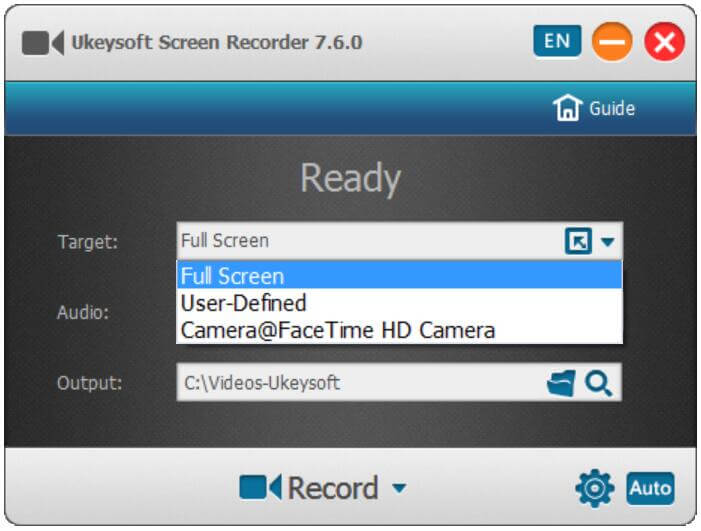 Step 3. Select Audio Input Channel
The program built in 4 types of audio recording channels: "Computer sounds and microphone", "Computer sounds", "Microphone" and "None" for people with different video needs. Please confirm the recording of the webcam video parameters you need.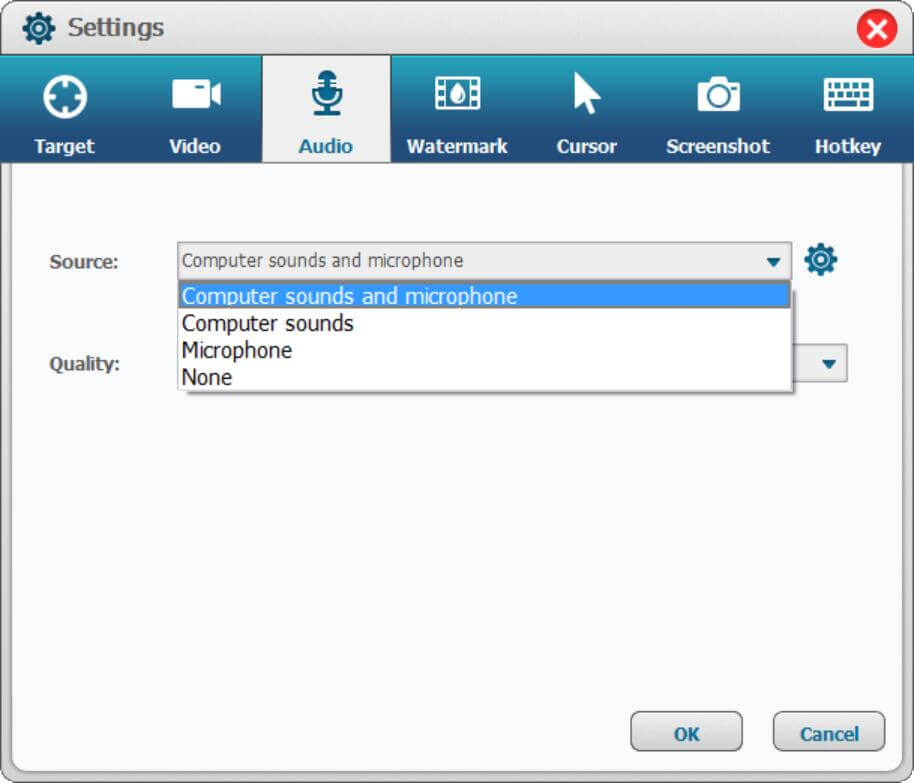 Step 4.Flexible Video Output Formats Settings
UkeySoft screen recorder offer a variety of video formats, including FLV, MP4, AVI and WMV. Before you record your webcam video, you just click the "Video" icon at the top of the program bar and you will see the menu later, andyou can select one format of them.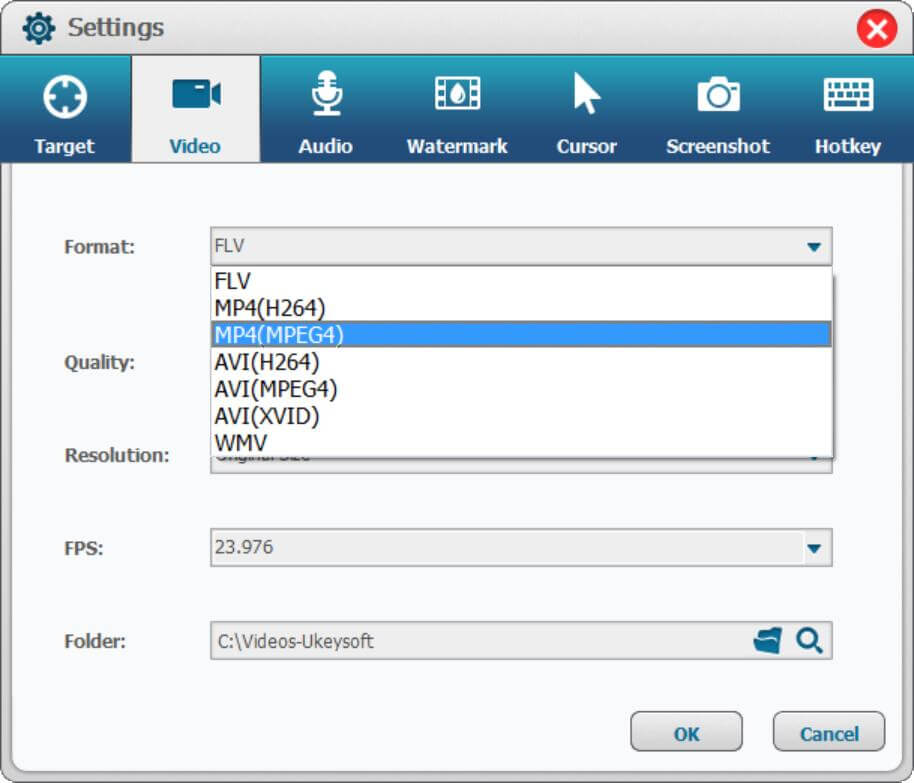 Step 5.Use Recording Hotkeys
In any case, when the recording process starts, you may rarely use the mouse to control the recording. Fortunately, you can use the program hotkeys to help you control the recording and allow you to change the hotkeys you prefer to set.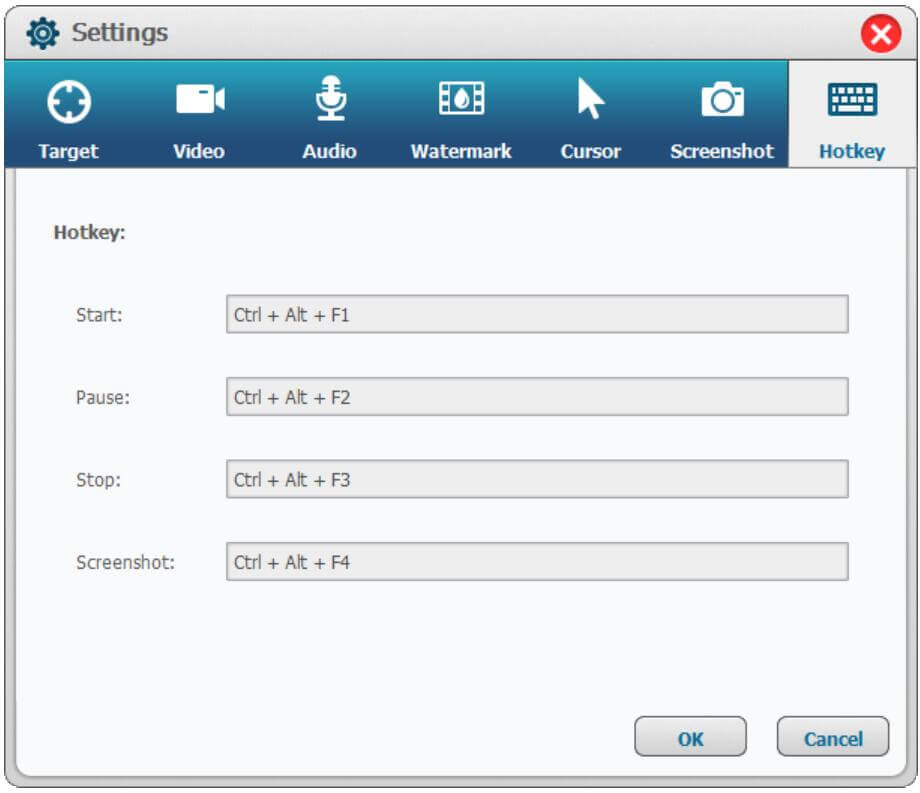 Step 6.Start Recording Webcam Video
Make sure you have set up the above steps correctly, then click "Record" to start recording the webcam video. Don't forget to save the video file by clicking "Save" in the lower right corner.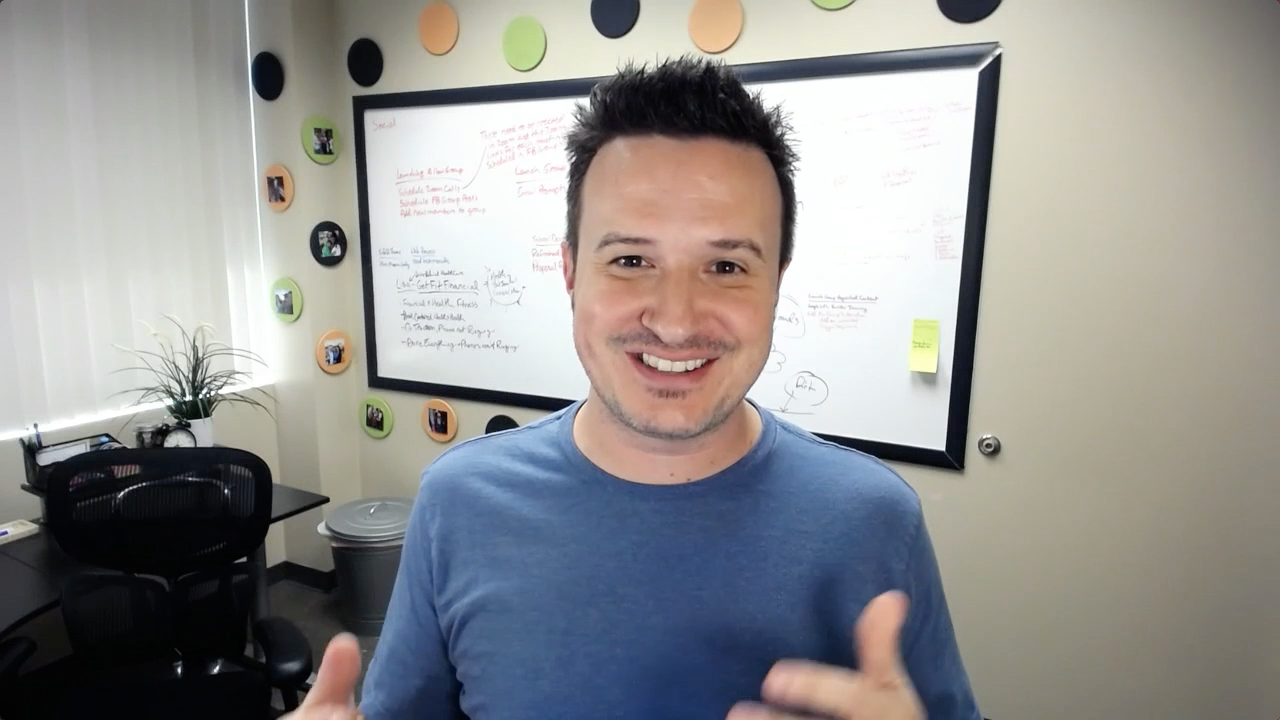 Step 7.Preview and Edit the Recorded Video
Finally, you can preview the recorded webcam video. If you want to edit your recorded videos to make them more comprehensive, go back to the first step and select the "Video Toolbox" module, which edits your video with many features like cutting, merging, cropping, cropping and rotating, and adding effects, music, watermark and subtitles to the recorded video.
Comments
Prompt: you need to log in before you can comment.
No account yet. Please click here to register.