By Justin SabrinaUpdated on March 07, 2022
---
Summary
For some reason, people always have to keep their files/folders safer. If you want to provide a high-level protection for your files and folders, in this article you will be granted how to password protect or lock your files or folders on Windows 10/8/7/XP.
"My folder covers a lot, including my personal information. However, I don't know how to prevent people from accessing unnecessaryly. Although Windows 10 provides built-in features that can protect files/folders, my computer is a Windows 7 system, and I know that built-in features are not as safe as other protections. Is there any other better solution?"
Folders provide a more convenient way to store, access, and retrieve data. You can add your files to a folder and place them on your desktop screen instead of expanding specific folders so you can access the information you need at any time. In general, everyone has free access to open spaces even without your permission, which is why you need to protect your files/folders. Password protection or locking your files/folders has the following benefits:
Protect the "data" source and completely prevent data leakage;
Encrypted documents, drawings, etc. are generated by computer and are only available within the scope of authorization;
The entire encryption process does not require manual intervention, nor does it affect the original work habits and management processes.
Other people cannot view encrypted files/folders without your permission.
In order to meet all your needs, a professional encryption software called Ukeysoft File Lock can replace the basic built-in protection of the computer, and can easily encrypt your files/folders with password to prevent unauthorized people from viewing them. In addition, Ukeysoft File Lock is a military-grade file encryption tool that supports all Windows versions, such as Windows 10, Windows 8. Windows 7 and Windows XP. It has many advantages over the Windows built-in file protection system:
Hide files, folders, or drives from all other users, including administrators.
Password protection for files, folders and drives.
Protect an unlimited number of objects.
Access data restrictions for local network users and Internet users.
Lock files/folders so users can't delete, add or modify them.
Support FAT, FAT32 and NTFS systems.
How to Protect/Lock Files and Folders on Computer
Step 1. Install and Run UkeySoft File Lock
When you start protecting files and folders, you should first download and install the UkeySoft File Lock program. Then start the program and type the initial password "123456" in the main interface of the program.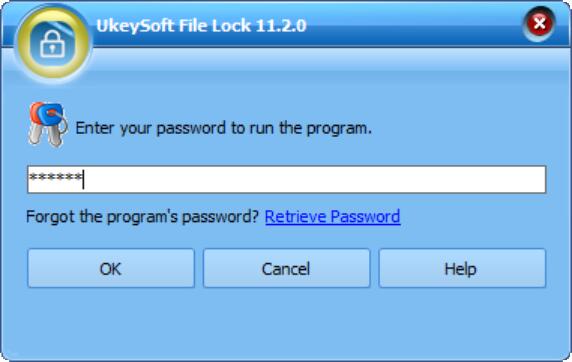 Step 2. Open the Locking Files/Folders Function
Next, you can select "Local Disk" > "Locking File" from the left column of the window. You will then see different icons such as "Lock File(s)", "Lock Folder(s)" and "Lock Drive". Click the type of data you want to lock.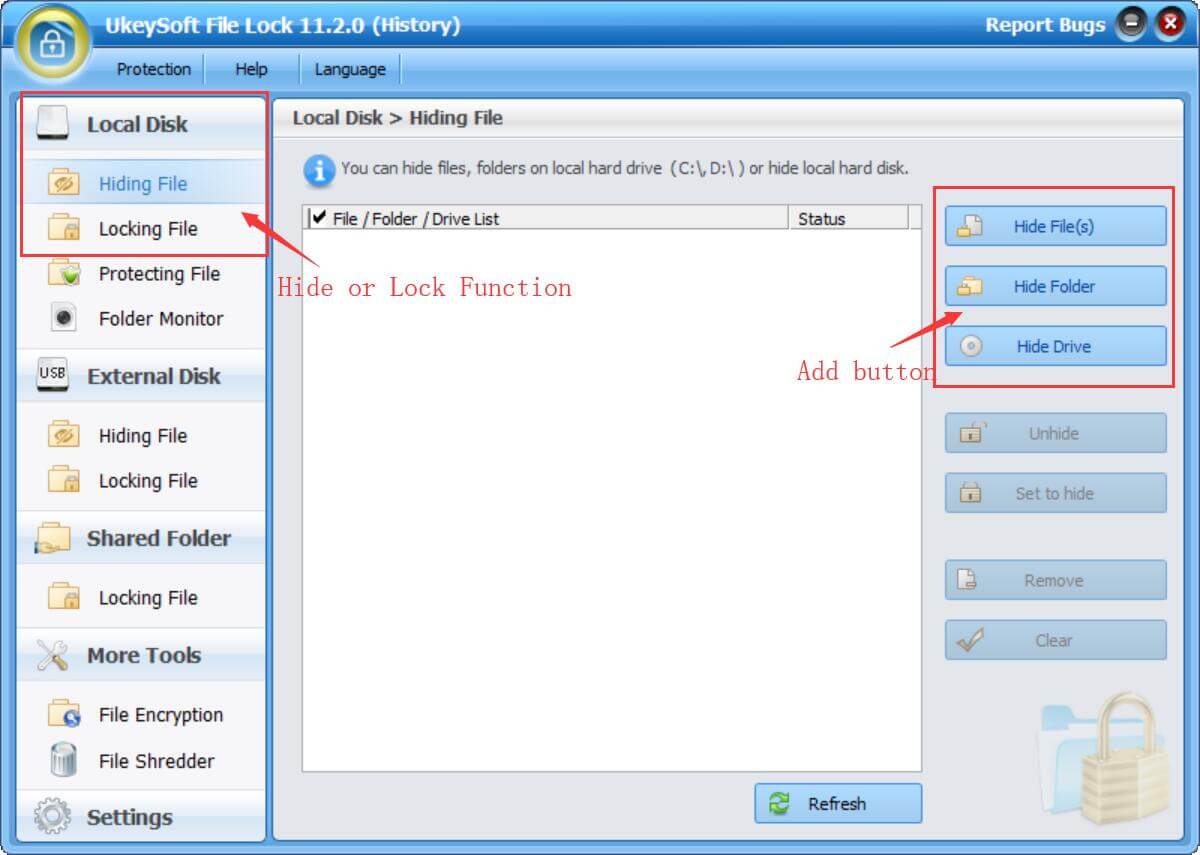 Step 3.Confirm Locking Files/Folders
In the pop-up window, select the file/folder/drive you want to lock and click "OK", it will be successfully protected by the password.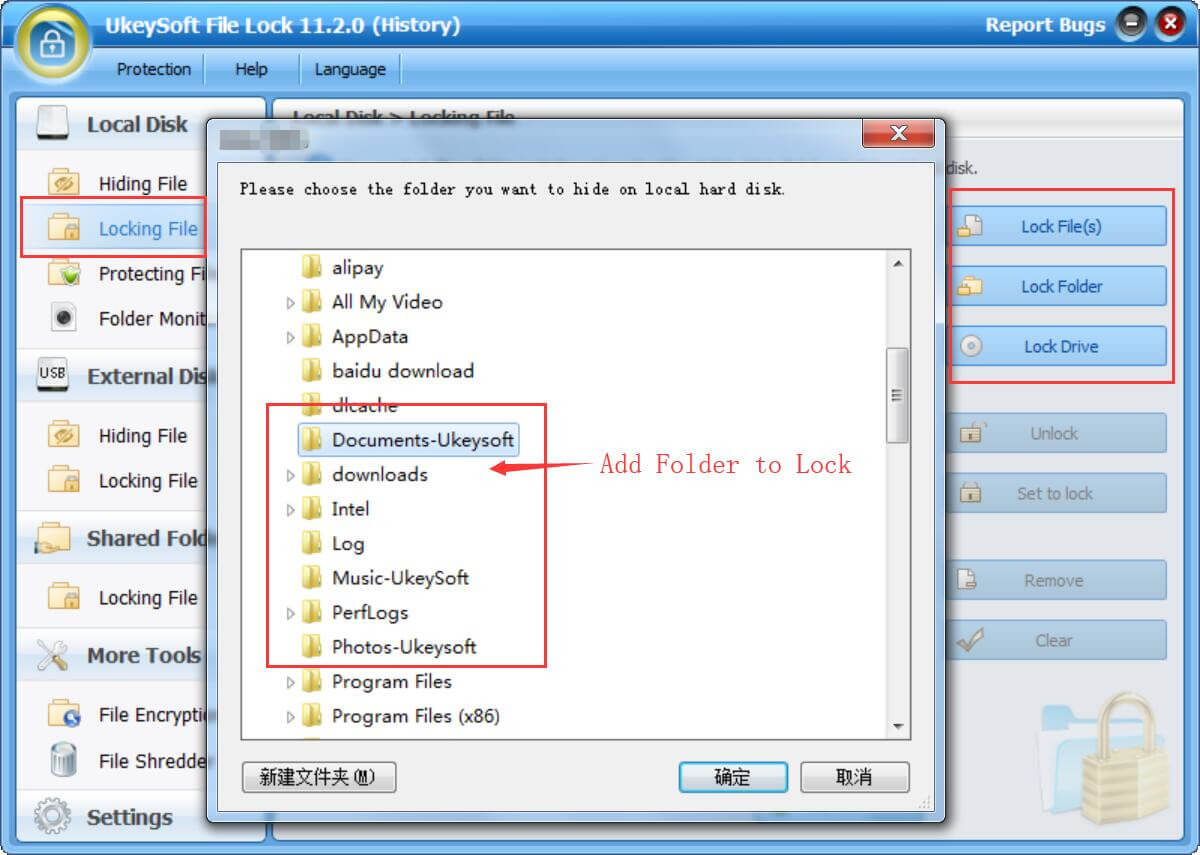 Step 4.Decrypt Locked Files/Folders
Don't worry, this software removes the cumbersome steps of decrypting locked files/folders with just one click. Check your files/folders and click "Unlock" to unlock the encrypted data.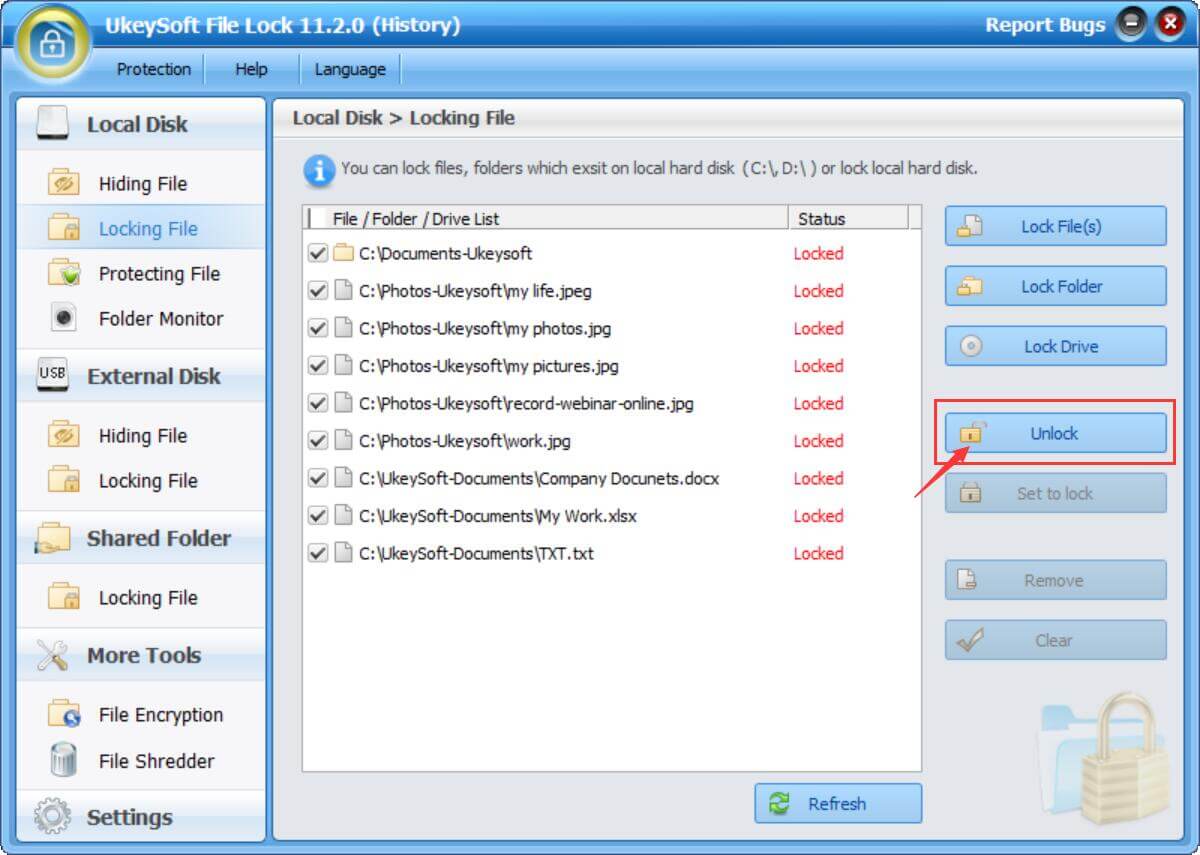 Protect/Lock Files and Folders
Comments
Prompt: you need to log in before you can comment.
No account yet. Please click here to register.