By Justin SabrinaUpdated on September 01, 2021
---

[Summary]: What is Requiem? In this article, you will be told what is Requiem and learned how to use Requiem to bypass Apple Music's FairPlay DRM.
CONTENTS
You may want to know:
* How to remove DRM from Apple Music
* How to remove DRM from iTunes Movies
Basically, if you buy digital media online, you will definitely encounter the following:
Movies purchased from iTunes cannot be copied to any Android smartphone or tablet for viewing.
The iTunes movie rental disappeared before watching.
It seems impossible to transfer Apple music to iPod nano.
The paid music becomes unavailable after you stop the subscription.
Unable to share any Audible books to another account.
...
You may be unfamiliar with DRM, a digital rights management (DRM) developed by Apple Inc. to protect certain multimedia content types (including movies, TV shows, music videos, music, audio books, etc.) on the iTunes Store. As more and more people want to remove FairPlay DRM, a program called Requiem, created by Apple Inc, is used to remove FairPlay DRM from songs, videos and e-books purchased on iTunes.
Part 1: What is Requiem
Requiem is a free iTunes DRM removal software that specifically removes FairPlay DRM from iTunes videos, music, and e-books. Requiem was created by Apple Inc. It also promises to delete iTunes DRM without loss without recoding. With the help of this free Requiem DRM removal app, we can easily get rid of iTunes DRM protection and play all iTunes purchased content on any non-Apple device. This app is compatible with Mac, Windows and Linux.
If there is a need, here is the path to download the latest Requiem.
Download Requiem for Mac: http://download.digiex.net/Apps/Requiem/requiem-4.1-mac.zip
Download Requiem for Windows: http://download.digiex.net/Apps/Requiem/requiem-4.1-win.zip
Pros:
* Completely remove DRM from iTunes videos, songs, audiobooks and iBooks
* Preserve lossless quality.
* Easy to use and completely free
* Support for Mac and Windows PC
Cons:
* It has been discontinued since 2012 and the latest version is still Requiem 4.1.
* Windows users need to install Java to make Requiem work on Windows PCs
* Only support iTunes 10.7 or lower.
* Can't strip DRM from iTunes rental media content.
* Do not work with Mac OS X 10.8 or above.
Part 2: Use Requiem to Remove Apple Music's FairPlay DRM
Necessary preparations:
1. Download Requiem 4.1 on your Windows PC or Mac computer.
2. Downgrade iTunes to V10.7 or lower
3. Need a Java plugin if you are a Windows user.
Step 1. Download and install Requiem on your computer device.
Step 2. Open it and it will automatically detect DRM-protected files in your iTunes library, including music, videos or audiobooks, and start getting rid of DRM from it.
Step 3. Once done, you will find your original file in the trash. Files in the iTunes library are now not subject to DRM restrictions.
Part 3: Best Alternative to Requiem 4.1 Tools
If you don't want to downgrade iTunes, but want to convert iTunes DRM without loss of quality, as Requiem did when deleting iTunes DRM. It is recommended that you try the best alternatives to Requiem 4.1 - UkeySoft Apple Music Converter (Mac and Windows) and UkeySoft M4V Converter. They all feature non-destructive removal of DRM copoy protection, and as the best DRM removal software, they are highly compatible with the latest version of iTunes and offer free upgrades and technical support.
Alternative of Requiem to Strip DRM from iTunes Videos - UkeySoft M4V Converter
UkeySoft M4V Converter is an excellent Requiem replacement that removes FairPlay DRM from rented and purchased iTunes movies and TV shows. It maintains original AC3 5.1 audio tracks, closed captions, subtitles and converts iTunes M4V video to DRM-free formats, including MP4, M4V, MOV, AVI, MKV, MPEG, etc., with a 30x faster speed. Compared to Requiem, it successfully removed DRM from iTunes rentals and purchased videos and is fully compatible with the latest versions of iTunes and OS.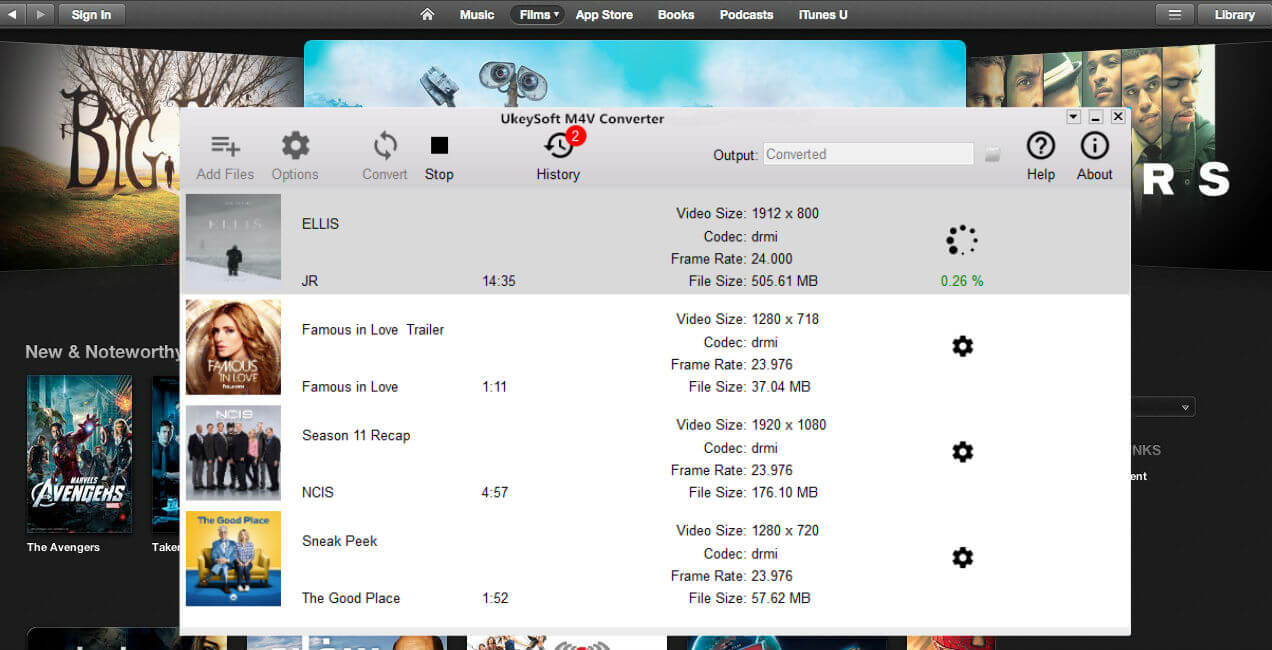 Key Features of UkeySoft M4V Converter
Remove FairPlay DRM from iTunes rented and purchased movies, TV shows & music videos.
Extend iTunes rental period for more than 24 or 48 hours.
Preserve original Dolby 5.1, closed captioning, audio descriptions, multilingual subtitles and audio tracks.
Unlock DRM from iTunes M4V videos at 30x faster speed with 100% lossless quality.
Convert iTunes M4V videos to MP4.
Perfectly compatible with the latest version of iTunes,
Windows 10, macOS Sierra 10.12.6.
Both Windows version and Mac version are available.
Alternative of Requiem to Strip DRM from Apple Music – UkeySoft Apple Music Converter
If you want to remove DRM from iTunes music, you can enjoy iTunes music offline on any Android device or MP3 player. For Apple Music users, UkeySoft Apple Music Converter is the last and best choice. UkeySoft Apple Music Converter is a professional audio converter for removing DRM from iTunes M4P music, Apple Music songs and audio books.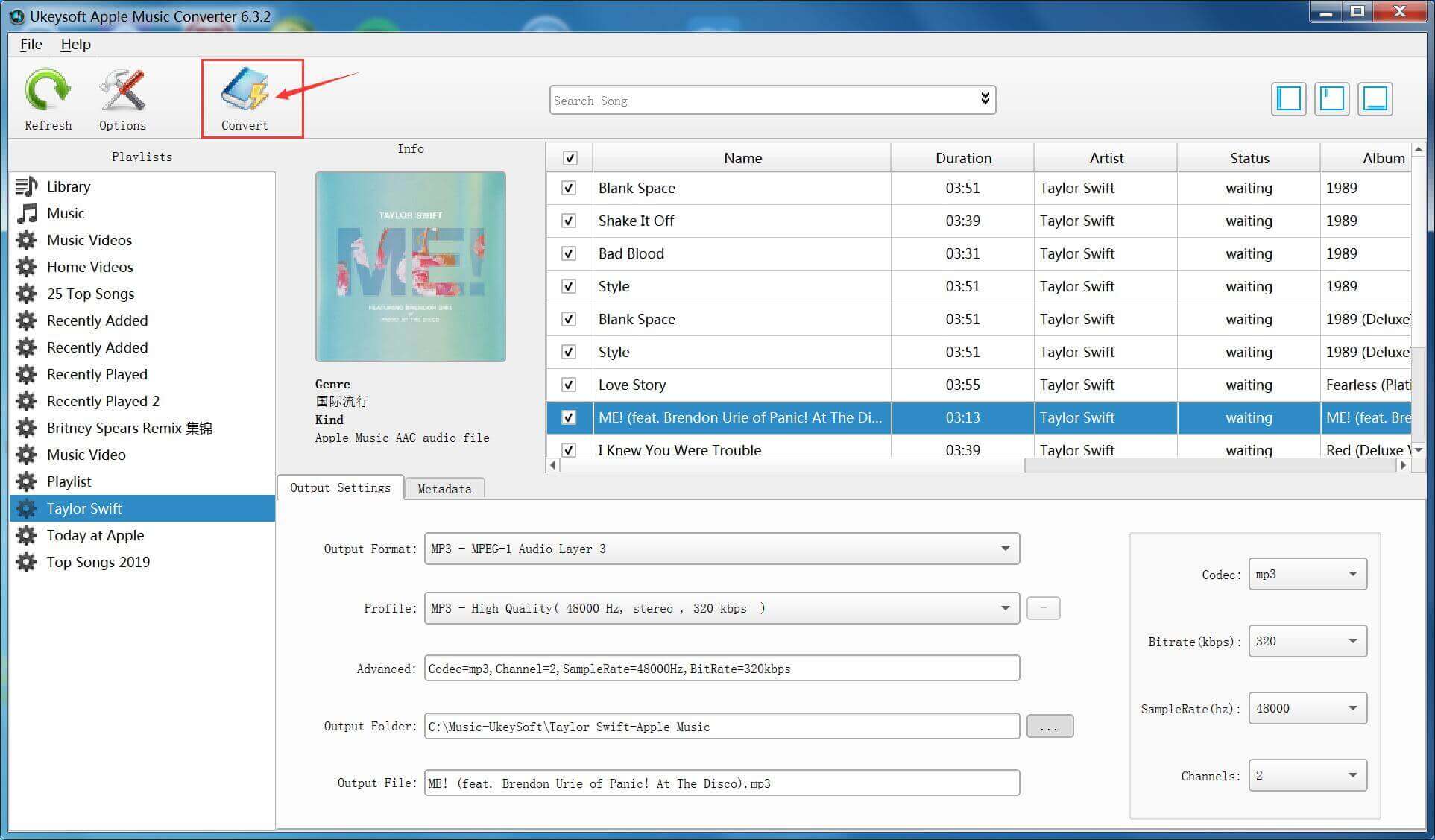 Key features of UkeySoft Apple Music Converter:
Unlock DRM from Apple Music, iTunes M4A, M4B and Audible AA, AAX audiobooks.
Convert DRM protected Apple Music songs to MP3 / AAC / WAV / FLAC.
Preserve lossless quality and support batch conversion.
Convert Apple Music up to 16x faster conversion speed.
Convert iTunes M4P songs with all ID3 tags, metadata kept.
Supported the latest iTunes version 12.9.
Use Requiem to Bypass Apple FairPlay DRM
Comments
Prompt: you need to log in before you can comment.
No account yet. Please click here to register.