By Justin SabrinaUpdated on March 22, 2023
---
Summary
Playing music while camping will make your camping trip more enjoyable. This passage will share some great tips for listening to music while camping. Besides, you'll get extra benefits of streaming music offline on all your devices while on your camping trip!
Camping has become a new lifestyle activity. There are many benefits of camping, such as stress reduction, fresh air, relationships building, physical fitness, lack of alarm, great food, close to nature, development of new skills, growth of confidence, family connections and more.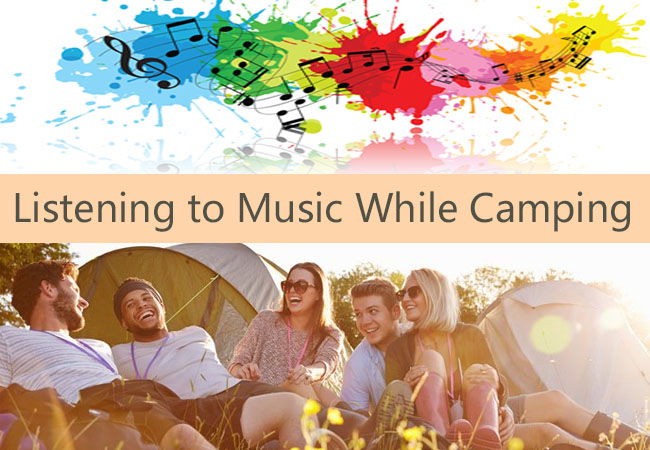 Listening to music could make your camping trip better and more relaxed. How do you listen to music while camping? What are the best ways to listen to music while camping? A proper music device that can provide endless sound and high-quality music can help your camping trip more enjoyable on the go. Today, we will share some awesome tips for listening to music while camping.
CONTENTS
Part 1. Some Tips For Listening To Music While Camping
# Download Music Offline to Your Phone
During the age of on-demand streaming services today, we can listen music millions of songs on some popular streaming music platforms/apps through our mobile devices, without purchasing the songs. Spotify, Apple Music, Amazon Music, YouTube Music, Tidal, Deezer, Pandora, SoundCloud, which one are you using?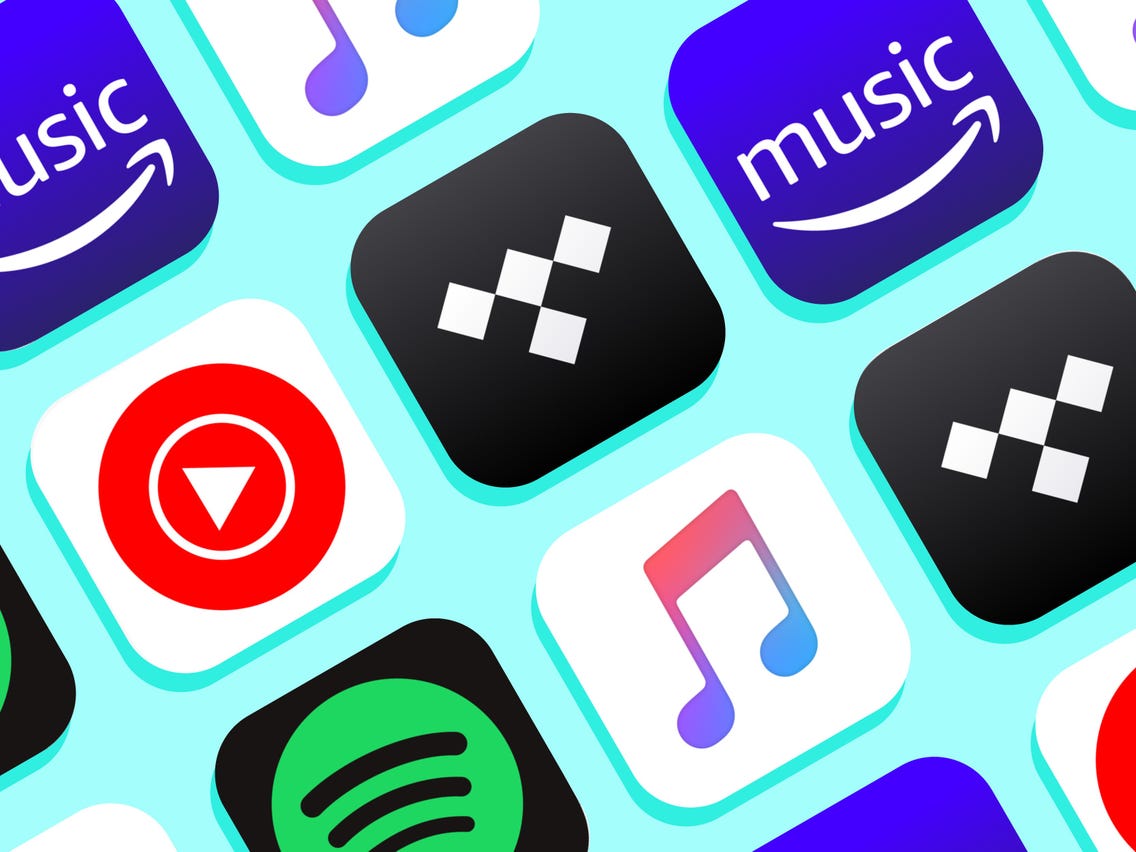 With a membership subscription account, you can even download music on your mobile devices and then listen to offline. Download the workout music, party music, campfire music, camping playlist, road trip music and more on your phone right now, and play music while you're out camping.
# Enjoy Camping Music on Your MP3 Player
MP3 Player is lightweight and easily portable. Compared to smartphone, it has longer battery life. Besides, it has enough storage space to store your music collection. Here are some popular MP3 music player options: SanDisk Clip Jam, Sony Walkman, Microsoft Zune, Apple iPod, AGPTEK MP3 Player, Astell&Kern SR15, etc.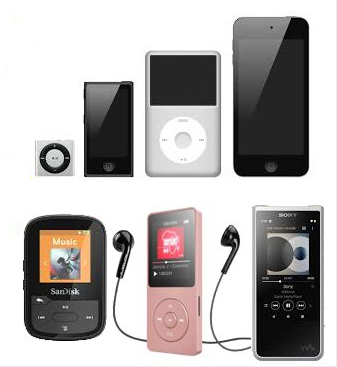 Playing music on the MP3 player while camping anywhere!
# Bring a Portable Smart Speaker
Another convenient way to play music while camping is using a portable speaker. Some portable smart speakers have voice assistant (Amazon Alexa, Google Assistant, and Apple Siri). When you connect your mobile phone to the speaker, you can ask it to play music from your phone at will!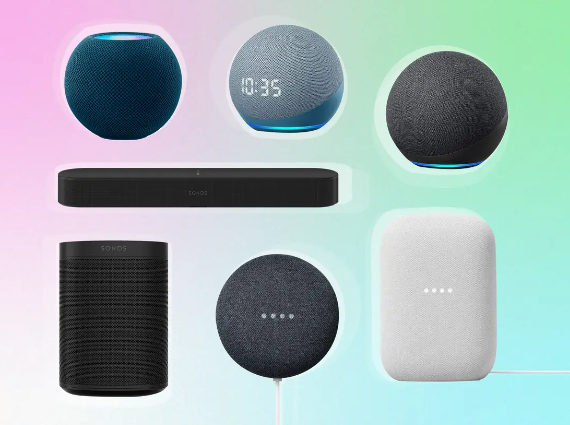 Popular smart speakers include: Sonos, Amazon Echo, Apple HomePod, Google Nest Audio, Sony SRS-XB33, etc.
# Wear the Headphones
It is good to wear headphones and listen to music while camping. It's also a polite way to play music while camping without disturbing others. Listening through headphones gives you a more immersive experience than speakers.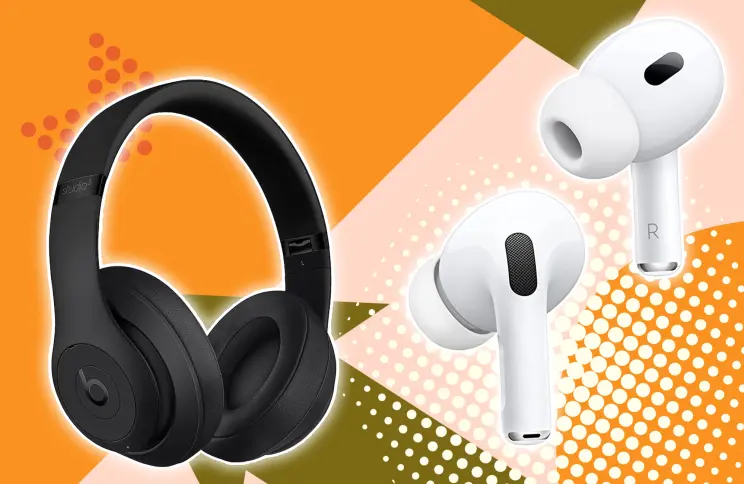 # Listen to Music in Your Car
It will be much easier to enjoy music if you are car camping trip. Most vehicles have the CarPlay-equipped feature, like the BMW, Toyota, Benz, Porsche, Ford, Volvo, Nissan, GMC, Honda, etc.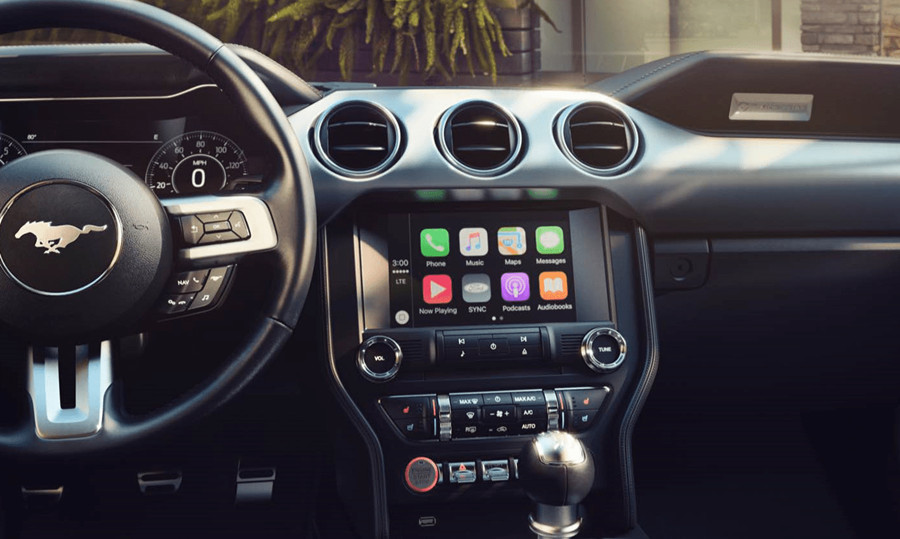 Moreover, you may also connect your phone with the car via Bluetooth, and play music from your phone to the car.
# Listen to Music in the RV
Just like vehicles, some RV models are equipped with speakers, mostly inside, but sometimes with external speakers as well. If you've driving an RV to camp, you can play music inside of it. Listening music in the RV is totally different from vehicles. You just need to adjust the volume to make sure you don't disturb others.
# Make Your Own Music
Sometimes we don't need equipment to bring the joy of music to camp. Why not enjoy nature sounds like birds chirping while camping. In addition, you can bring your smaller instruments (like guitar, ukulele, harmonicas, banjo,tambourines, maracas, etc.) and create your own music in the camping.
Part 2. Listen to Streaming Music Offline While Camping
With a Free account, you can easily discover and stream most popular songs, artists and playlist to listen to while camping on the streaming music platforms like Spotify, Apple Music, Tidal. But the bad thing is that streaming music Free users can only stream music online with a stable network. Imaging that you don't have a smooth network connection outside.
For subscription members, they have the ability to download camping music, but all the downloaded tracks are limited to enjoy within its official app. In other words, users are prohibited from copying downloaded songs to other devices. After your subscription expires, you will lose access to all downloads.
Do you want to free download camping songs, playlist for offline listening? Here we bring this powerful Streaming Music Converter brand - UkeySoft Music Converter.
It offers UkeySoft Apple Music Converter, UkeySoft Spotify Music Converter, UkeySoft Amazon Music Converter, UkeySoft Tidal Music Converter, UkeySoft YouTube Music Converter, UkeySoft Pandora Music Converter, UkeySoft Deezer Music Converter.
It aims to help your break DRM protection, and download music tracks as local files. Built with outstanding music conversion core, it can convert camping music to MP3, M4A, FLAC, WAV, AAC, AIFF at 10X faster speed while keeping the original music quality. Unlike other brands, UkeySoft comes with built-in Web Player and Music Player. You can browse, search, choose, play and download any music content from the web player. Apart from this, it also allows to sort output songs by artist or album, which helps to manage your music library.
By downloading and converting camping music to MP3 using these great music converter tools, you will be able to play your favourite tracks offline on all your devices without an internet connection, and without a subscription. For example, you can you could transfer camping songs to your phone, MP3 player, smart speakers, USB drive, wireless headphones, smart watches, and more device for offline listening, while on a camping trip!
Free download it and have a try!
UkeySoft Spotify Music Converter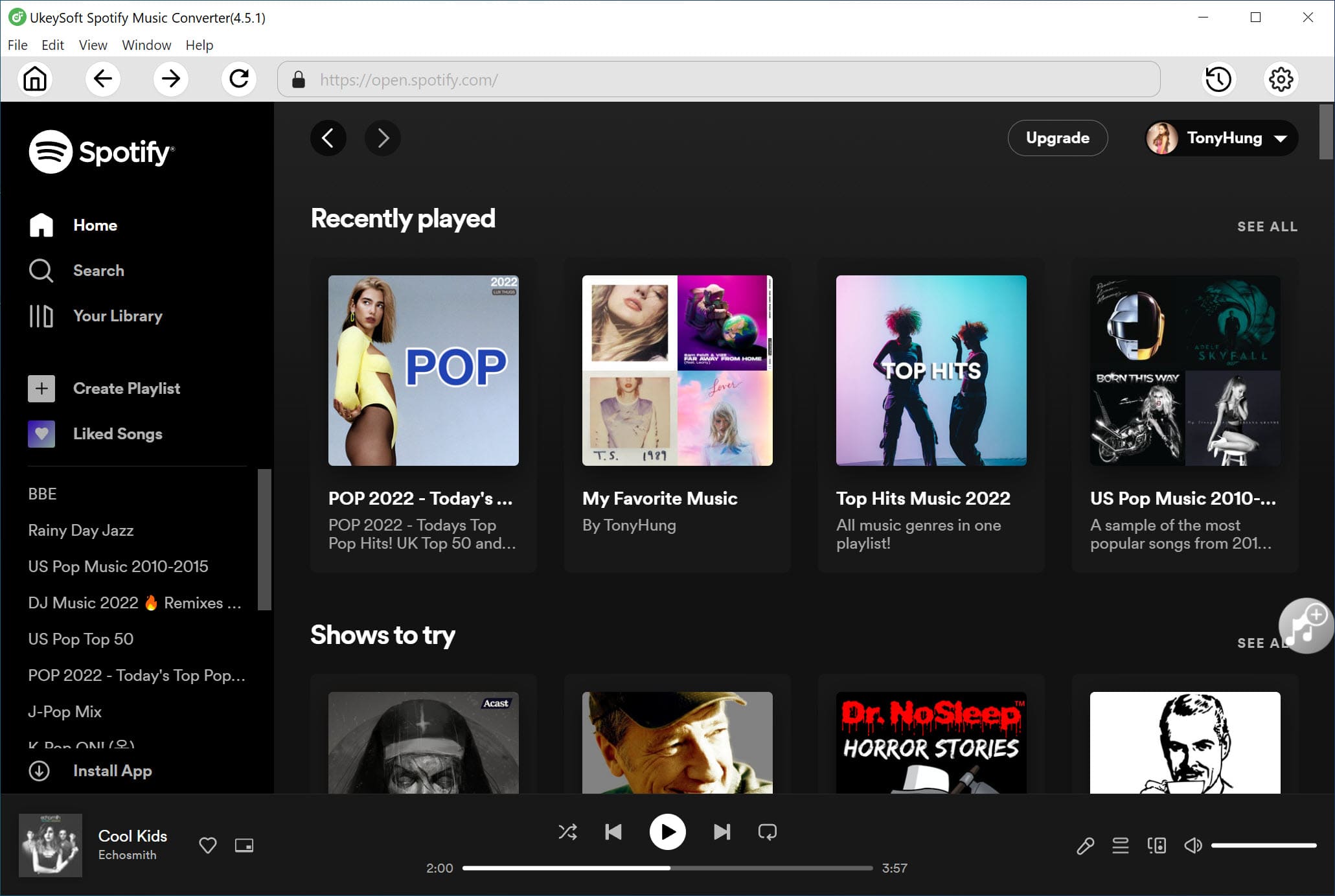 UkeySoft Apple Music Converter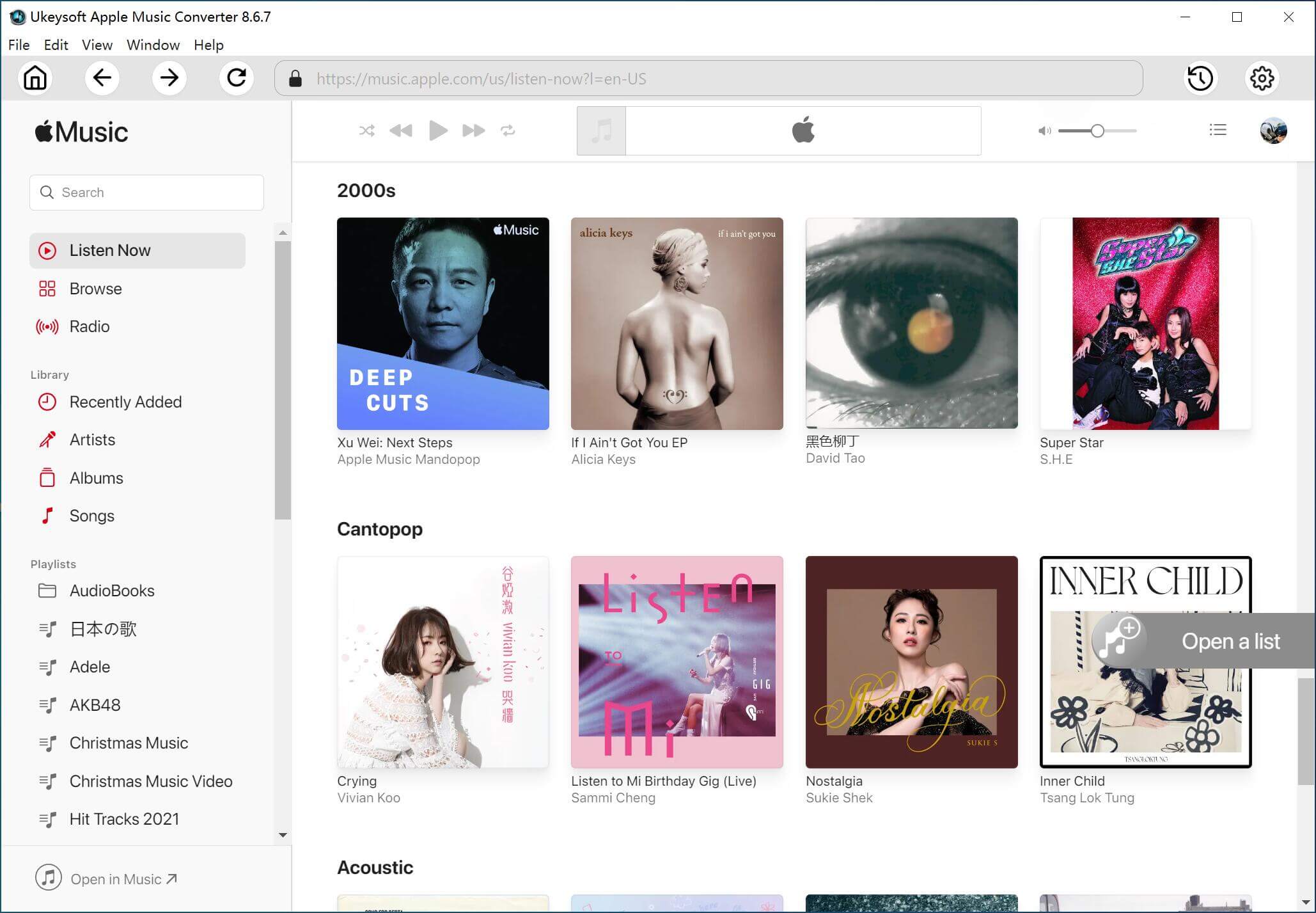 UkeySoft Tidal Music Converter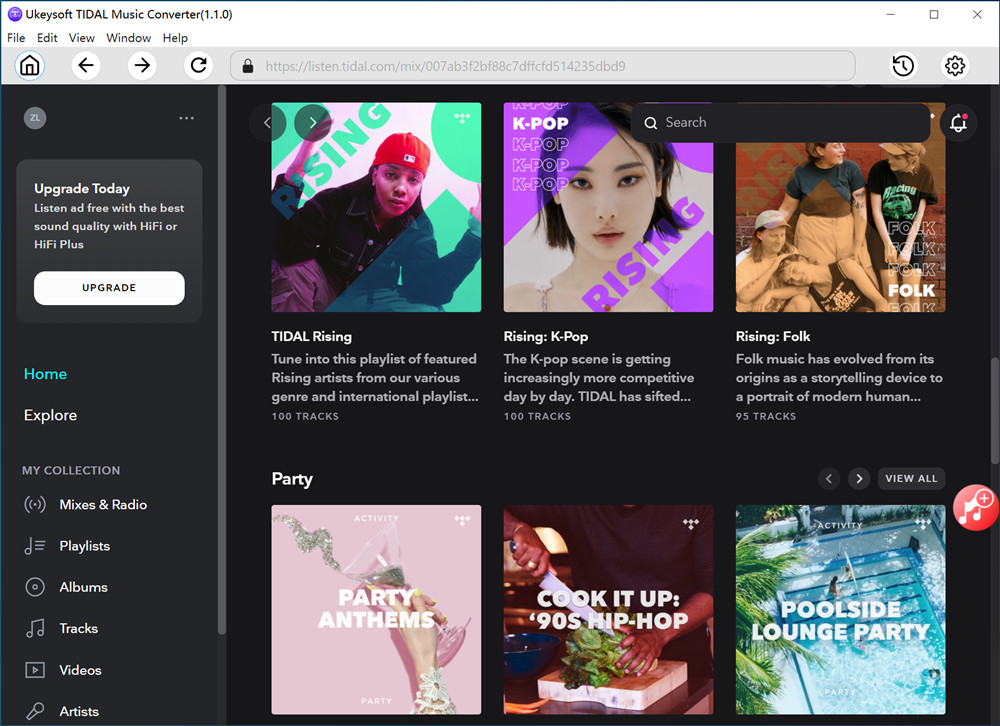 UkeySoft Amazon Music Converter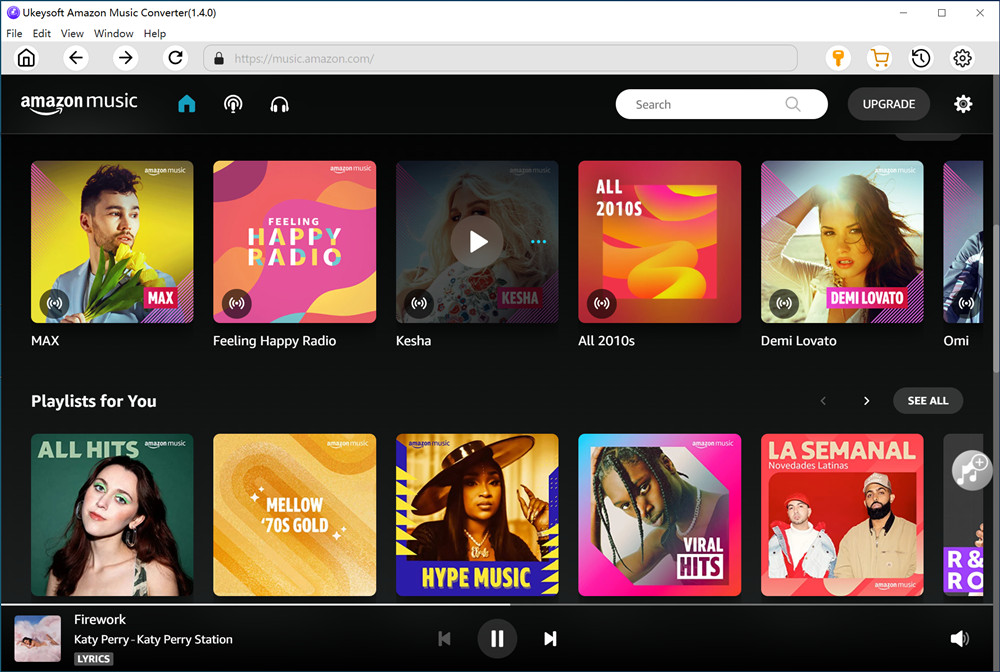 Listening to Music While Camping
Comments
Prompt: you need to log in before you can comment.
No account yet. Please click here to register.