By Justin SabrinaUpdated on December 17, 2022
---
Summary
Want to download video from Crunchyroll for offline viewing? Check out this post! This article guides you how to easily download Crunchyroll video in 2 effective ways, helping you offline enjoy Crunchyroll video on your own device.
"Is there any way to download Crunchyroll video to my local drive? When I watched my favorite animation on Crunchyroll, the slow movie buffering and annoying ads made my movie viewing experience very poor. Thanks."
As a popular international video sharing community, Crunchyroll provides anime, manga, drama, music, electronic entertainment and racing content for users to enjoy, thereby enriching people's entertainment life. Sometimes, when you watch a movie on Crunchyroll, slow loading and frequent advertisements make you feel disappointed and inconvenient. Don't worry, things will get better after today! This article will guide you how to download Crunchyroll video for offline viewing in 2 effective ways, helping you download video more easily and save a lot of time.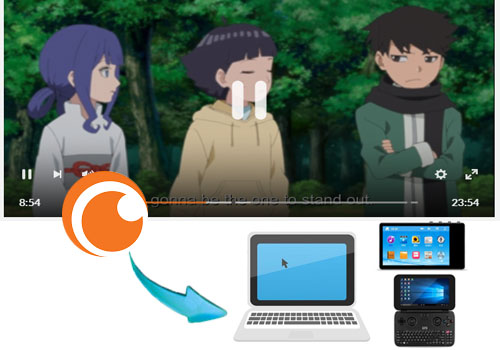 CONTENTS
Way 1. Download Crunchyroll Video via Screen Recorder
UkeySoft Screen Recorder is one of the best Crunchyroll Video Downloader available in the market that helps you quickly download video from Crunchyroll to computer. Apart from Crunchyroll, you can also download video from the other video websites like YouTube, NetFlix, DailyMotion, Vimeo, Hulu, etc. With using it, you can easily download Crunchyroll video as MP4(H264), MP4(MPEG4), FLV, AVI(H264), AVI(MPEG4), AVI(XVID), WMV, etc. After recording vidoes, it also supports you edit the video for your preference, then you can play the Crunchyroll video on your iPhones, iPad, iPod, Zune, PSP, MP4 player, Android phone, etc., or upload to YouTube for sharing.
Key Features of UkeySoft Screen Recorder:
Download video from Crunchyroll with high quality.
Record Crunchyroll videos in popular output format: MP4(H264), MP4(MPEG4), FLV, AVI(H264), AVI(MPEG4), AVI(XVID), WMV, etc.
Download video from popular video website, like YouTube, NetFlix, Vimeo, etc.
Easily capture video from Crunchyroll for the entire screen, a single window or any selected portion.
Support to edit the video, like brightness, saturation, and contrast, grayscale; Change aspect ratio, volume, etc.
Guide: How to quickly Download video from Crunchyroll?
The following guide will show you how to take use of such a professional Crunchyroll Video Downloader to download video from Crunchyroll in an easy yet quick way, helping you save time.
Step 1. Run UkeySoft Screen Recorder
Downloaf and install UkeySoft Screen Recorder on your computer, and run it. To download Crunchyroll Video to computer, please select "Screen Recorder" mode.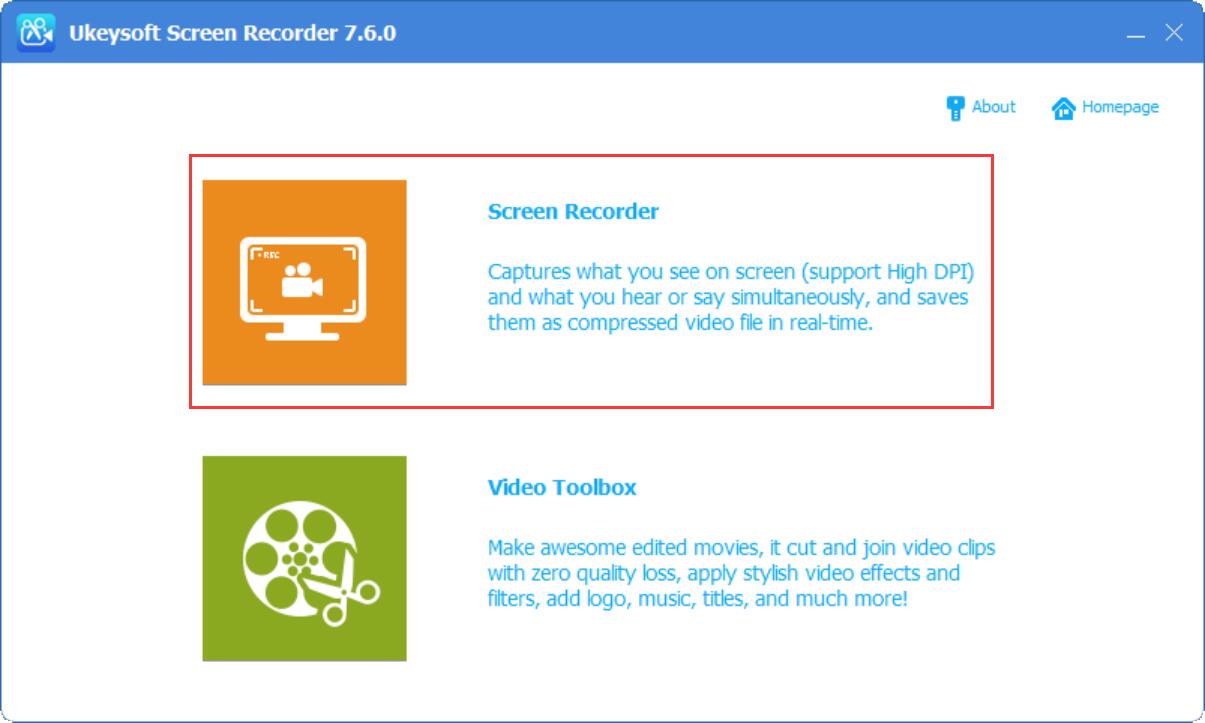 Warning: Do not use the recorded video for commercial purposes, only for personal use.
Step 2. Select the Computer Sound
UkeySoft offers four types of channels for you to select to record video output channels, including "Computer sounds and microphone", "Computer sounds", "Microphone" and "None". If you want to effectively download video from Crunchyroll, please select Computer sound.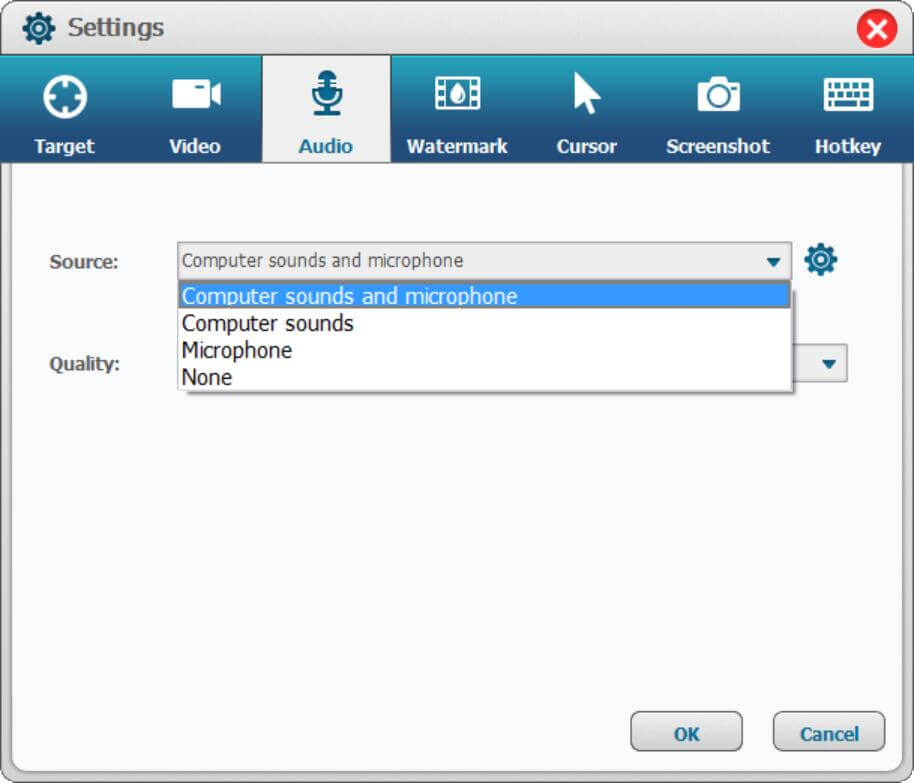 Step 3. Customize Output Settings
Go to "Video" > "Settings", to quickly download Crunchyroll video as MP4, FLV, AVI and WMV, etc. Here you can also customize the output quality and output path.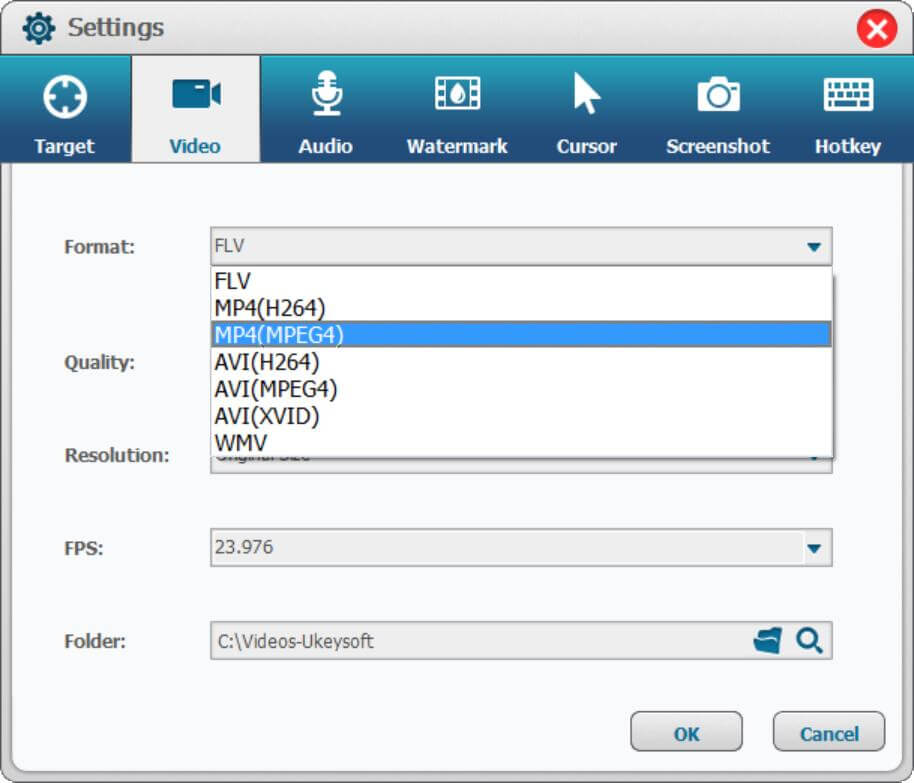 Click "Hotkey" menu to set the hotkeys you want, the hotkey settings helps you download Crunchyroll video more quickly, saving your much time.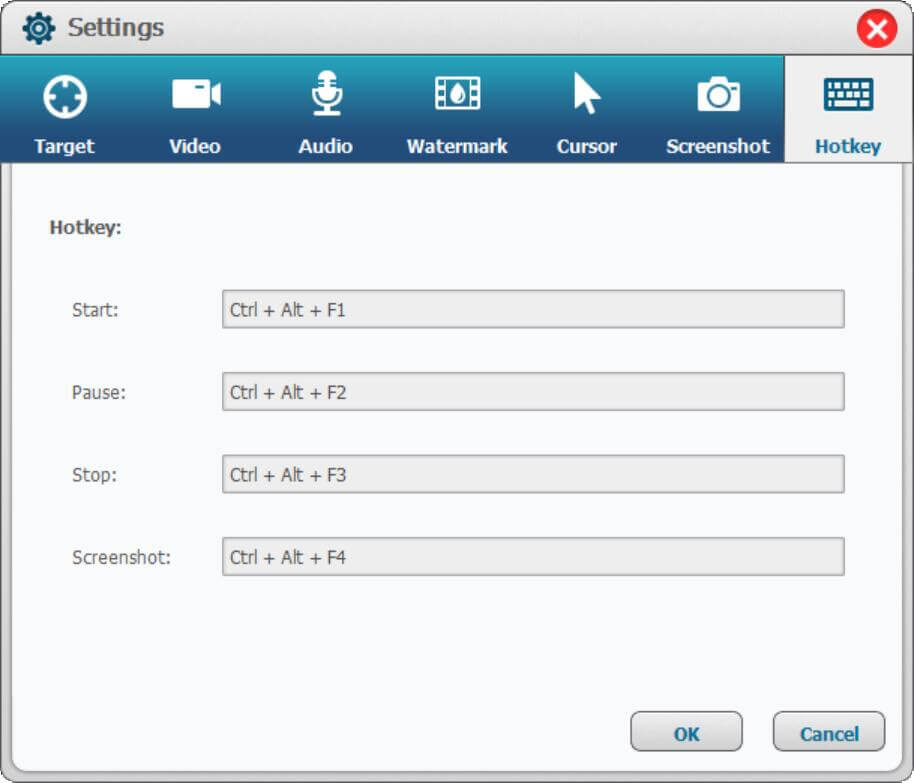 Step 4. Select the Recording Area
Turn back to the main page of the screen recorder, now you can record and capture Crunchyroll video for your preferences. Here we suggest that you play Crunchyroll video with Full screen, and click "Full Screen" option immediately to capture full screen and start recording.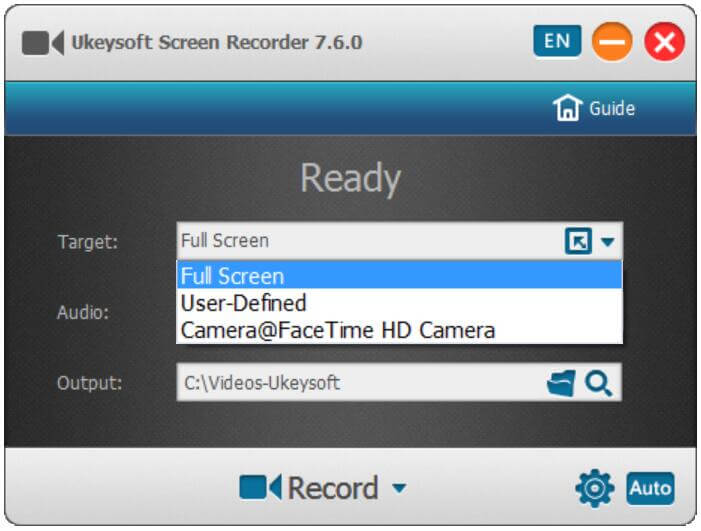 Step 5. Start Downloading Crunchyroll Video on Computer
After the above settings, click the "Record" button to capture Crunchyroll video. If you turn on the "Show Countdown" option, the video will start from the countdown and then start the actual recording and download to the local disk.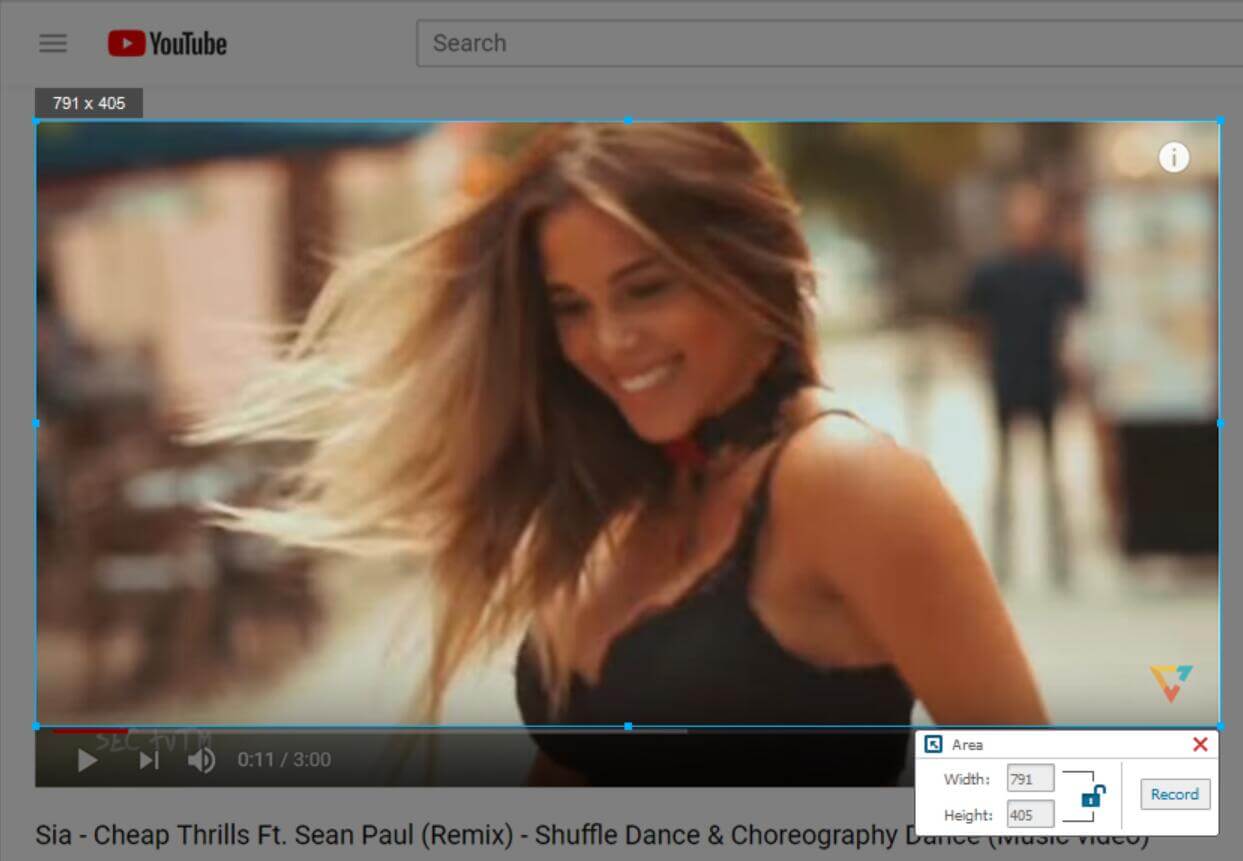 Now all the recorded files have be saved on your computer forever, you can transfer the downloaded files to your own device for offline viewing. No need to wait for long advertising time, just enjoy it anytime!
Way 2. Download Crunchyroll Video via Video Downloader(New)
4kFinder is the best Crunchyroll video downloader that can help you download Crunchyroll videos to MP4 without premium. This smart tool allows you to download Crunchyroll videos in HD 1080p, HD 720P, 4K and 8K with subtitles. What's more, it also supports you to download videos from other popular sites for offline viewing, such as YuoTube, Vevo, Dailymotion, Tumblr, Veoh, Facebook and so on.
Highlights of 4kFinder Video Downloader:
Download videos from popular websites with Crunchyroll included.
Download Crunchyroll videos to MP4 with subtitles for offline watching.
Download Crunchyroll videos in HD 1080p, 720P, 4K, 8K without premium.
Batch download videos, HD films from Crunchyroll to computer, 6X speed.
Extract MP3 audio from Crunchyroll videos in high quality.
Play Crunchyroll videos without ads on any device or tablet.
Guide: How to Download Crunchyroll Videos to MP4?
Step 1. Copy & Paste the Crunchyroll Video URL to 4kFinder
Install and launch 4kFinder app on your Mac/Windows system. Search your Crunchyroll video on YouTube and copy its URL, then paste the link into the bar of 4kFinder main page. After that, click "Analyze" to start analyzing the video resource.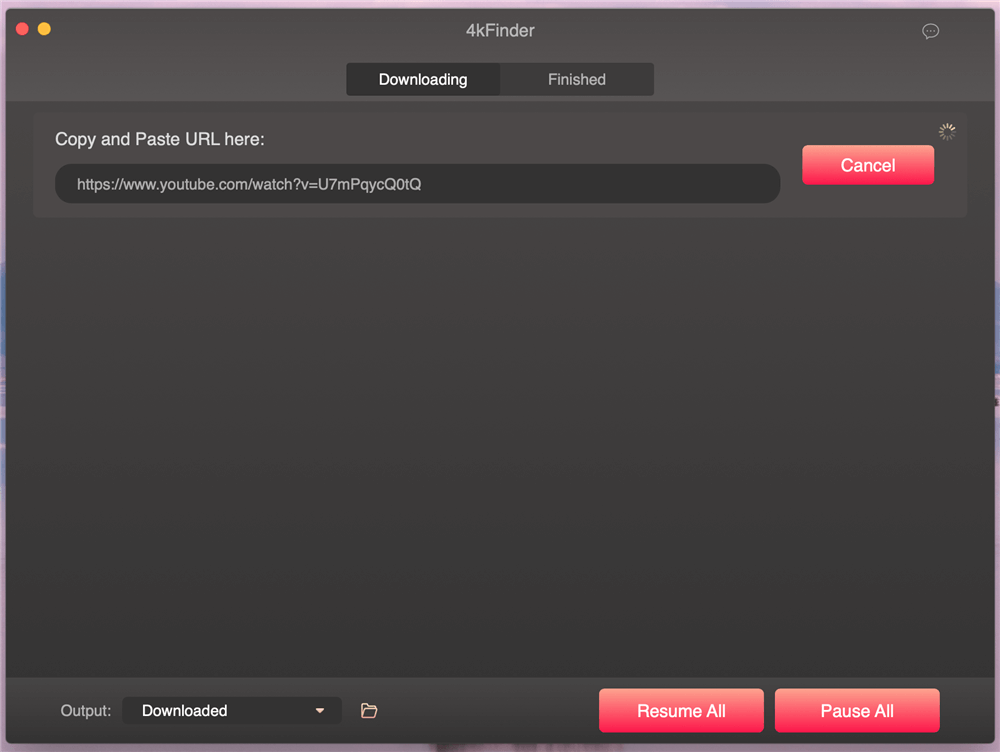 Step 2. Select MP4 Format and Resolution
After analyzing the video link, it will automatically pop up a window, you can choose different resolutions of MP4 video format, HD, 4K, or even 8K, etc., it also supports you to download the video into MP3 audio format.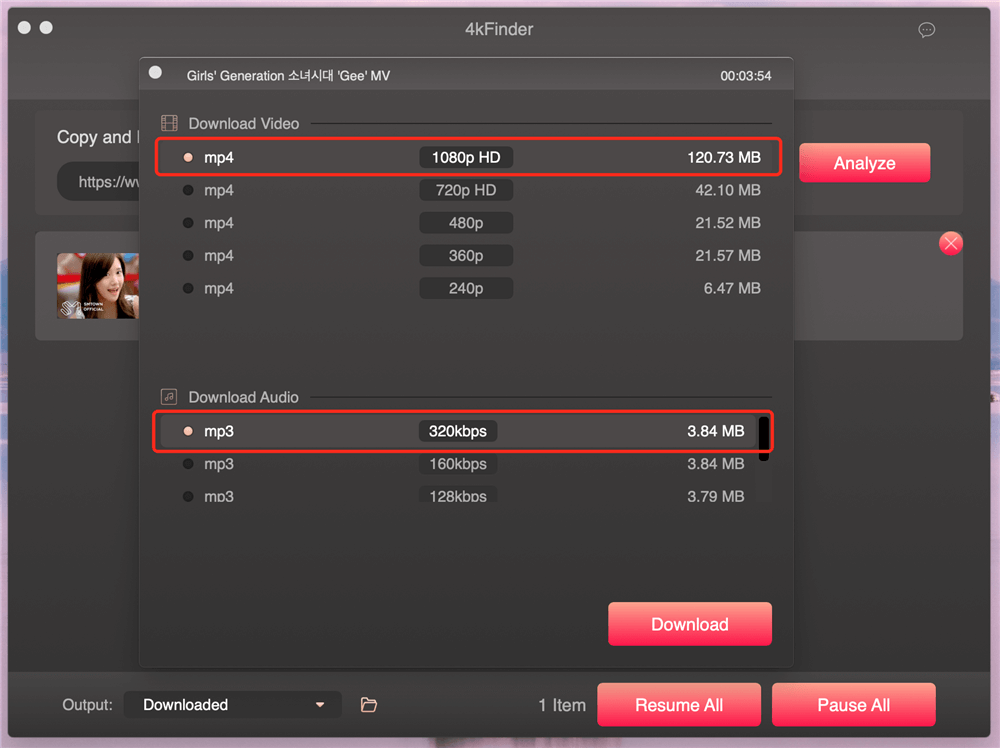 Step 3. Start to Downloading Videos from Crunchyroll
Click "Download" button to start downloading Crunchyroll videos, HD films to MP4 with high quality. If you want to download more Crunchyroll movies at the same time, you can repeat the above steps to add more Crunchyroll videos.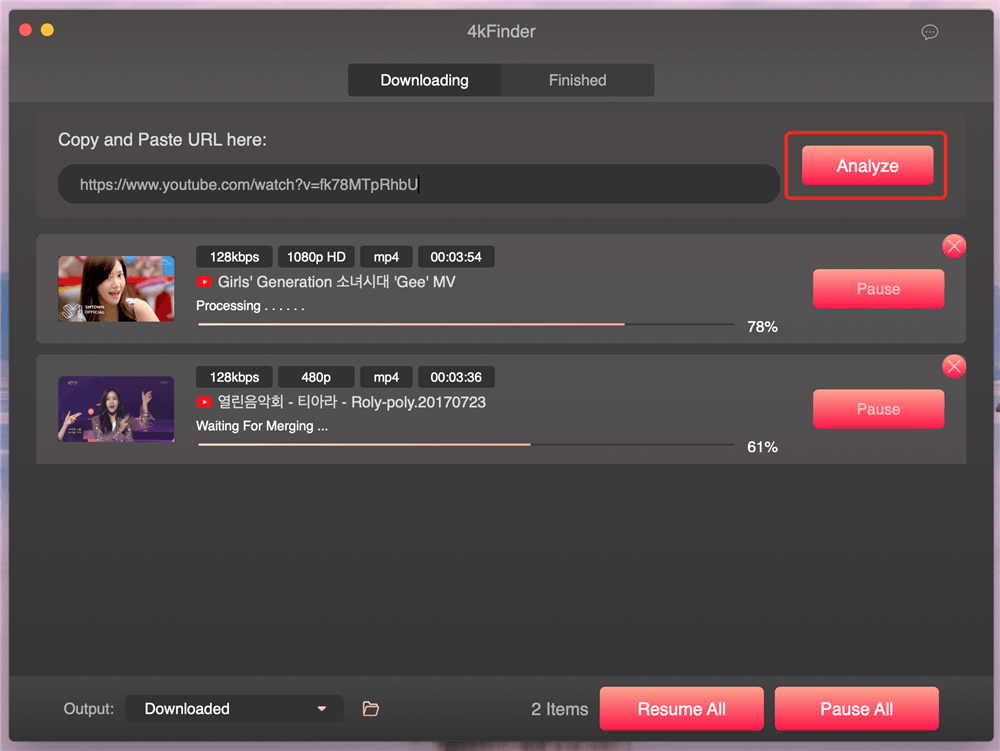 Now that you have successfully downloaded Crunchyroll videos to your computer, you can click "Finished" to view the downloaded videos, and tab "Open Folder" on the right of the video to open the downloaded Crunchyroll video.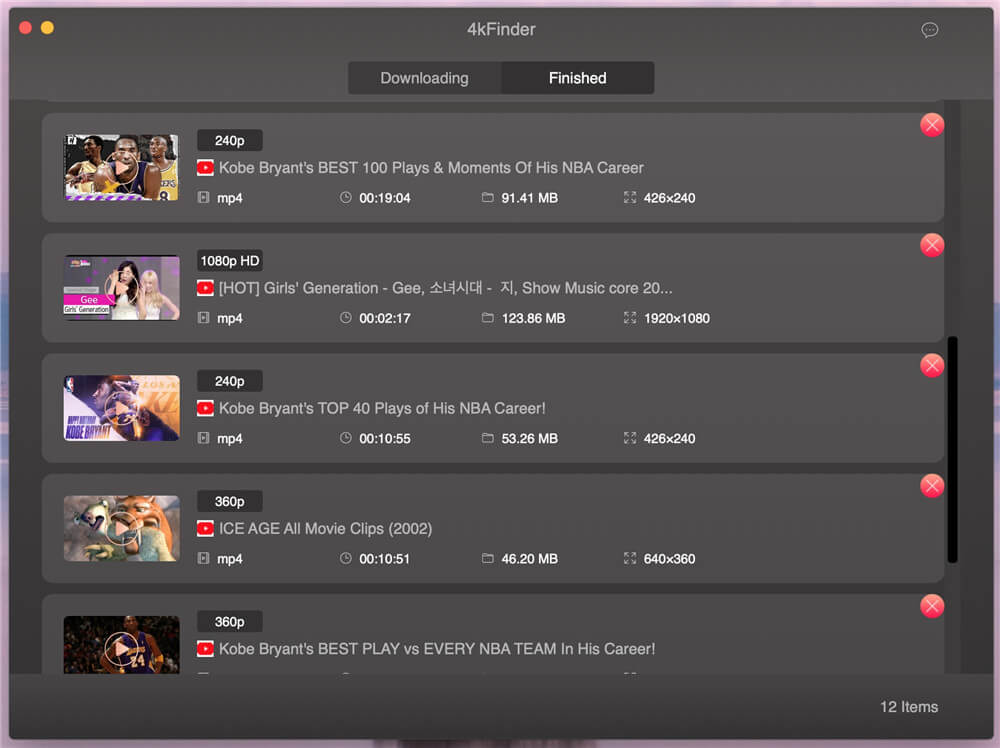 Now that you have a preliminary understanding of the basic functions and tutorials of the screen recorder or video downloader. Hope these two useful tools can help you download your favorite Crunchyroll videos! Freely enjoy your Crunchyroll films on your Apple TV, iPad, MP4 player, PSP, etc. right now!
Record YouTube Videos on PC
Comments
Prompt: you need to log in before you can comment.
No account yet. Please click here to register.