By Justin SabrinaUpdated on December 16, 2022
---
Summary
Try to conceal your private pictures/photos for avoiding some embarrassments, following this page to teach you how to hide your pictures/photos and keeping privacy.
"I have stored a lot of selfies to share daily moments on Facebook. But some privacy photos are not entirely suitable for others, and I don't have enough reason to delete them. So if I want to keep these photo memories And to avoid people finding them, is there a good solution for me?"
Every new photo and photo is produced from the daily life of human happiness. When you manage these photos and photos, you may not want to delete them, but you don't want to display to others, too. The photos of strange playful gesture selfie, intimate photos with lover, you may not want to be public or just want to be visible only to yourself. Protecting personal privacy is increasingly important to our lives. Once personal information is disclosed, it is likely to have serious consequences, especially for privacy photos and private documents. UkeySoft File Lock solves private data protection issues and provides reliable hiding and locking for your images and photos.
Hiding Valuable Pictures & Photos Smoothly
"Hide" , which is a pictures/photos protection method in Ukeysoft File Lock, you can hide your valuable secret pictures, videos and all other files, in secret place. No one can view, edit or delete these files without your authorization. It is almost impossible for anyone to view them except you.
Take a look at the features of our program:
1. Hide photos, videos and any files you want.
2. Support hiding the entire folders.
3. Support hiding files on SD card for all the Android platforms including Android 4.4, 5.0, 6.0 and 7.0.
4. You can choose to hide and lock to protect your files or folders.
5. Support for protecting local files, external disk files and SD card files.
6. No storage requirement to hide files.
7. Clean, smooth and intuitive interface to help you easily hide files and folders.
8. Password protection to ensure your privacy.
Firstly, free download the program on your computer and you can start hiding your private photos and photos by following these steps:
Detailed Guide on How to Hide Private Photos
Step 1. Launch UkeySoft File Lock
Download the trial version of UkeySoft File Lock software, then install and launch the program. Type the initial password to "123456" to enter the program interface.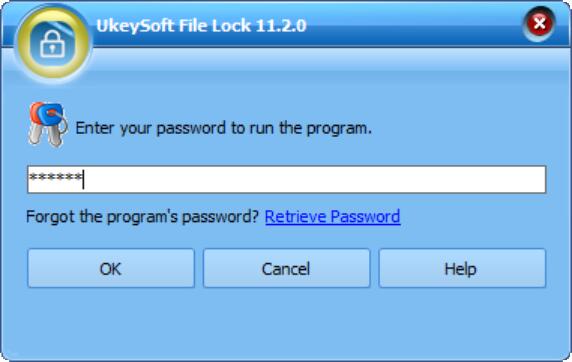 Step 2. Hiding Picture & Pictures
At the left sidebar of interface, you need to select "Local Disk" column and finding the "Hiding File" button for hiding your pictures and photos.You will see two options, "Hide File" can hide individual files and "Hide Folder" to hide the entire folder.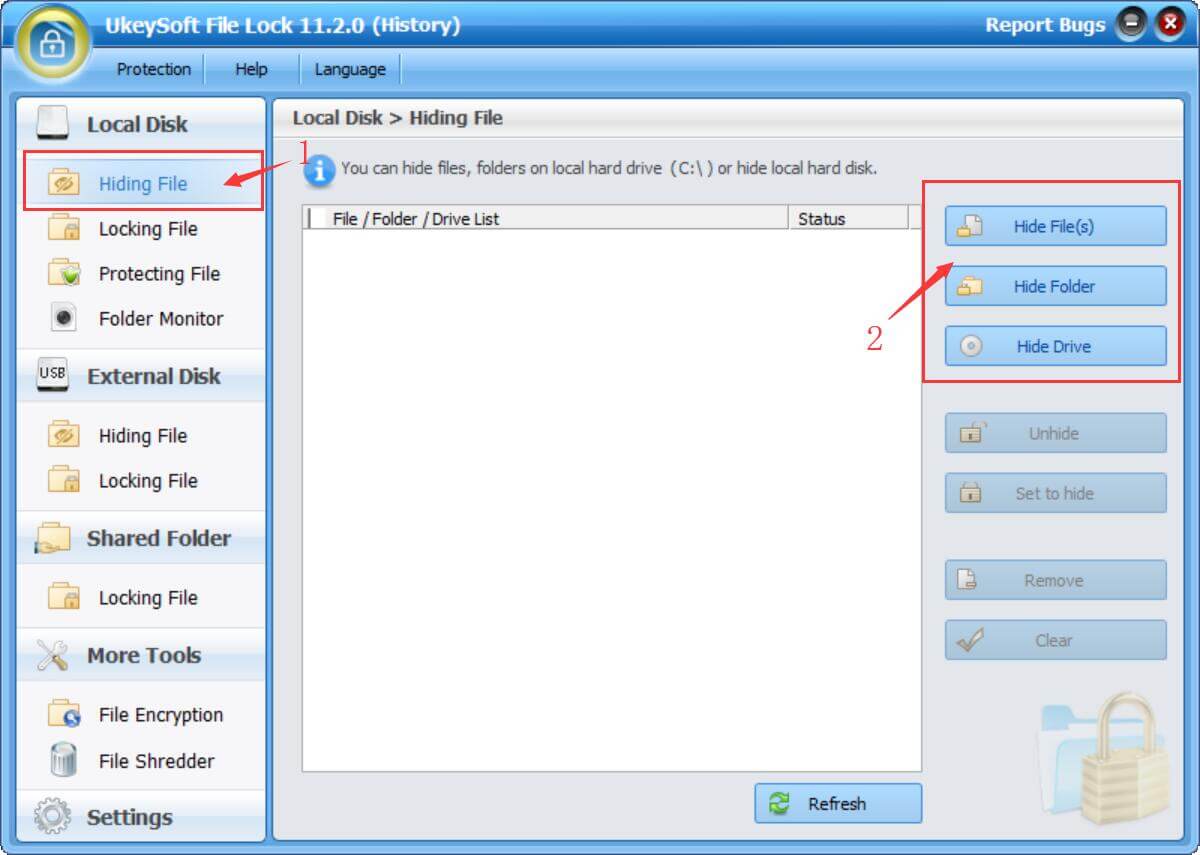 Step 3. Make Pictures/Photos not Display
There are two options to choose from - "Hidden Files" and "Hidden Folders". When you select one of them, a new window will pop up asking you to select the file or folder you want to hide and click "OK". You will find that these private files or folders have disappeared from their original location and you have successfully hidden these images and photos.
Hide FIles: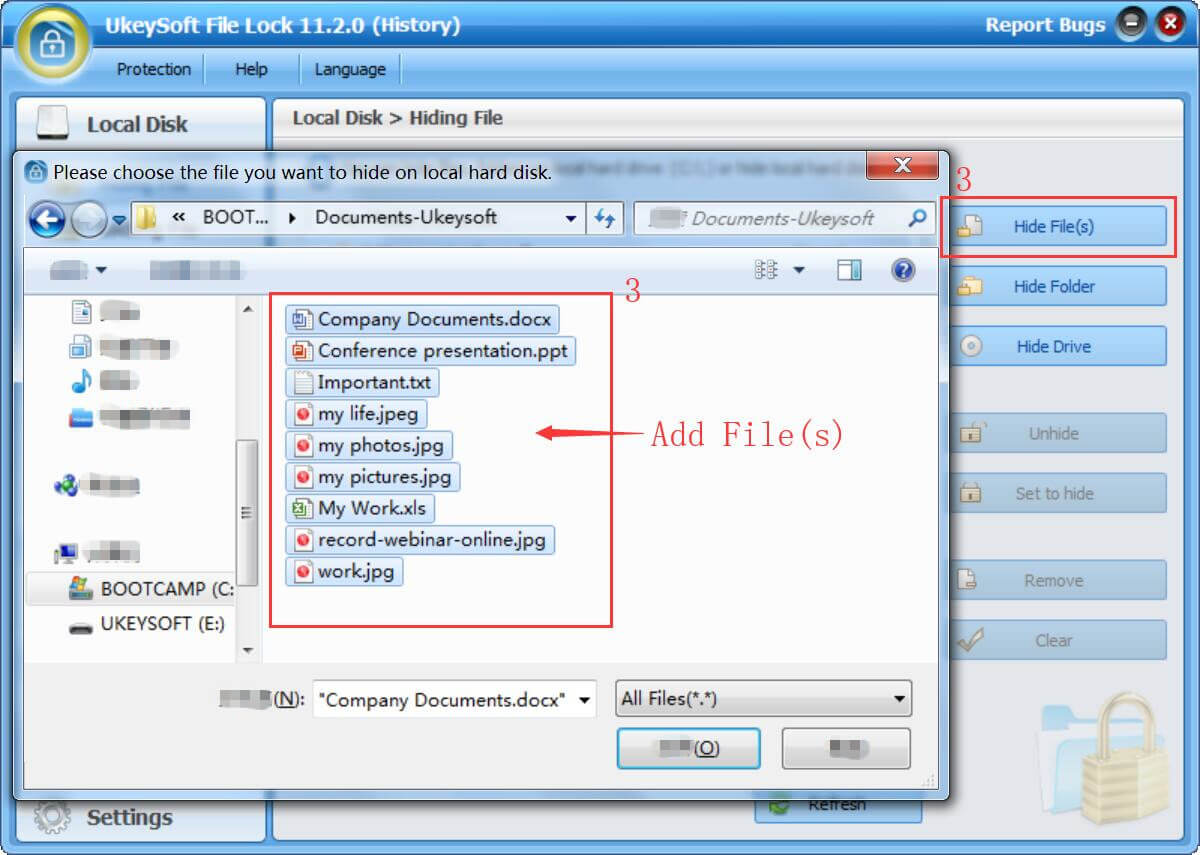 Hide Folder: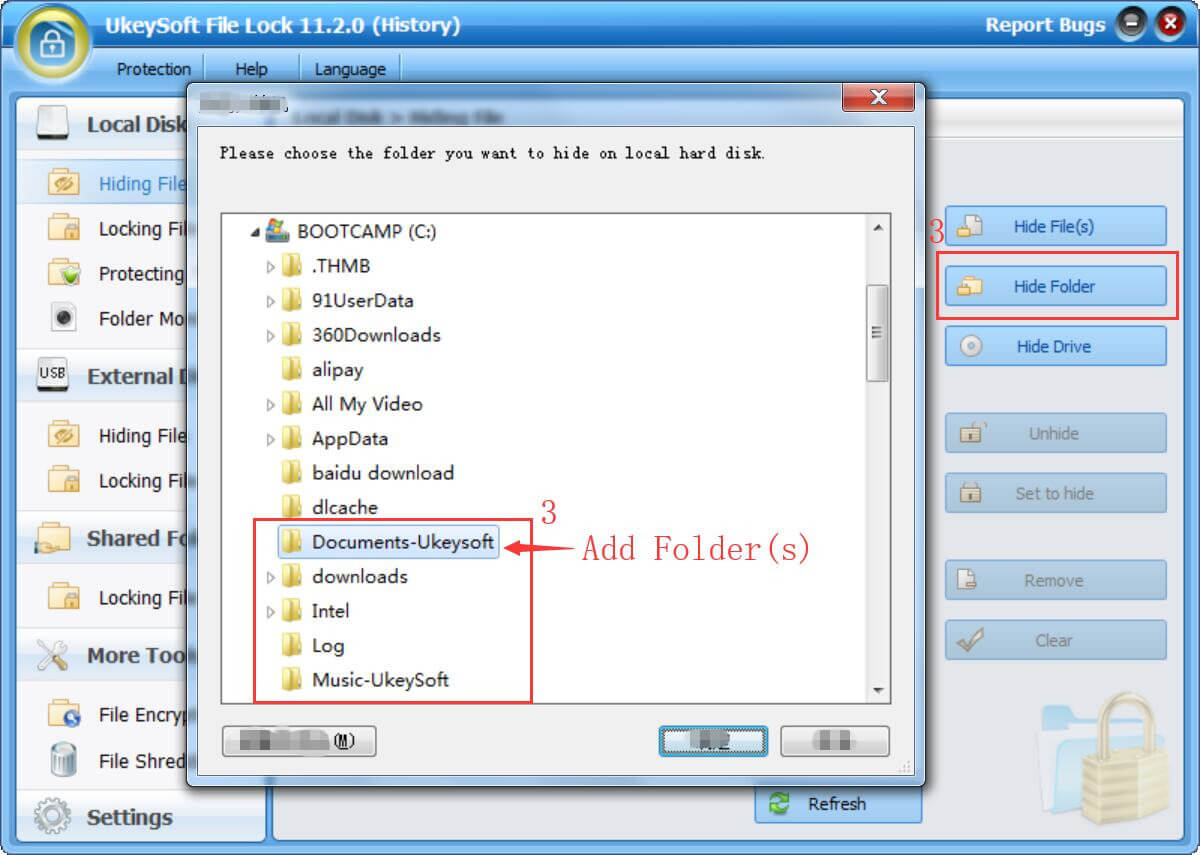 Step 4. Display your Pictures/Photos
To make hidden files visible, only a simple click is required. You just need to find the "Hide File" option and then select "Unhide" in the list on the right. All hidden content is listed, select one of them you want to be available to others, and finally click "OK". Now you can refresh the file/folder and view them from their previous location as usual.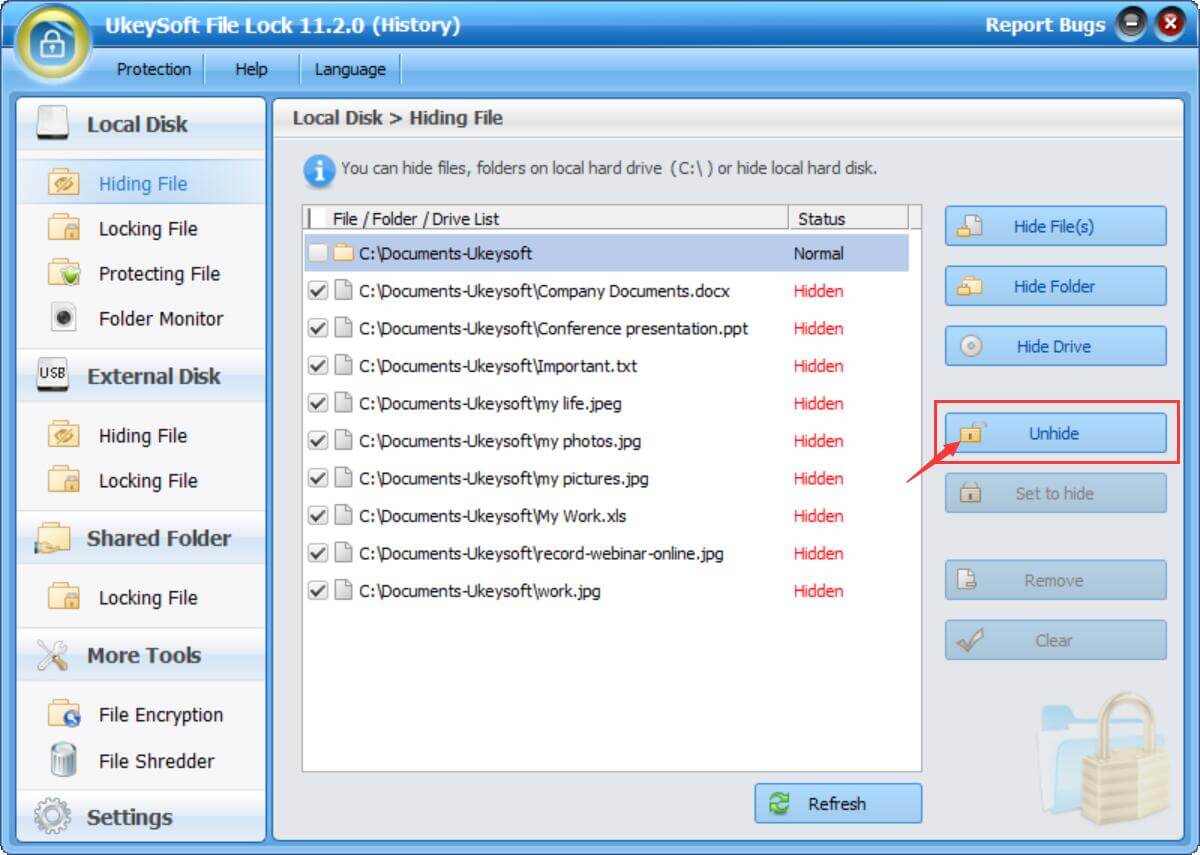 How to Hide my Pictures and Private Photo
Comments
Prompt: you need to log in before you can comment.
No account yet. Please click here to register.