By Justin SabrinaUpdated on August 31, 2021
Summary
If you don't know how to reset your iPad when you have forgotten your password, go through this guide to find 4 ways to reset locked iPad Pro/Air/Mini without password.
"How stupid I am, I forgot my password, and now my iPad is locked out. How do I reset my locked iPad without password?"
If you also encounter the same situation above, you want to reset iPad without using a password, you will get help from this article. In general, you need to reset your iPad if you encounter the following:
You need to delete all existing data on iPad before you sell it or give it away
You get a second-hand iPad, but it's locked out and you don't know the password.
You have forgotten your password.
Your iPad is disabled or unresponsive, then you need to reset it to factory settings
You want to perform a factory reset to solve some software problems on the iPad.
Setting password on iPad is one of the best defenses to protect your privacy. However, it can get tricky sometimes, because if you haven't used your password for a while, you may forget your password. The iPhone lock can be triggered by inputting wrong password multiple number of times. If your iPad is locked and you don't know the correct password, take it easy, read on and find four effective ways to factory reset iPad without password.
Way 1: Reset Locked iPad without Passcode Using UkeySoft Unlocker
Why is UkeySoft Unlocker the first to be recommended? UkeySoft Unlocker is designed to perform a factory reset when you forgot iPad passcode. Typically, it supports remove 4 kinds of passcodes, such as 4-digit password, 6-digit passcode, Touch ID and Face ID. Also, it is friendly when you need to unlock Apple ID on iPhone/iPad without password. It is 100% feasible when you forget iPhone/iPad/iPod touch passcode, broken screen or get no access to a second-hand iDevice. You can use it to bypass passcode from any iOS version and model.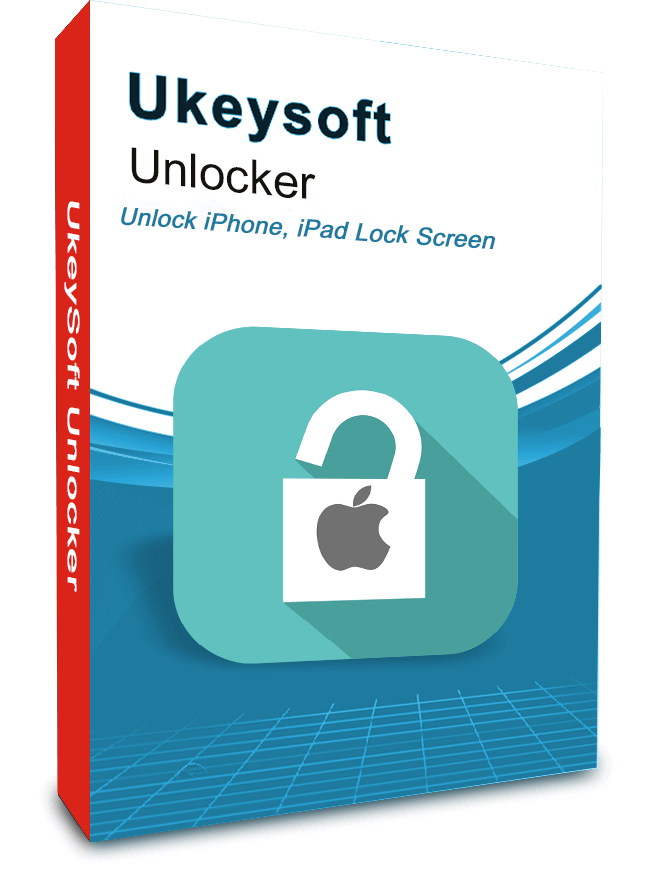 UkeySoft Unlocker
Reset locked iPad without password;
Unlock 4 types of passcodes such as 4-digit/6-digit password, Touch ID & Face ID;
Remove screen passowrd when your iPad is locked, disabled, screen broken, or with an outdated version of iOS;
Unlock Apple ID on any activated iPhone, iPad, and iPod touch;
A few simple steps to remove locked screen;
Works for all models of iPhone, iPad and iPod touch, such as iPhone 11, iPhone XS, iPhone XS Max, iPhone X, iPhone 8/8 Plus, iPhone 7/7 Plus, iPhone SE/6S/6/5S, etc.;
Fully compatible with the latest iOS 13;
Use UkeySoft Unlocker to Reset Locked iPad without Password
Step 1. Start UkeySoft Unlocker
Click on the installation package above to download and install the UkeySoft Unlocker program to your Mac. You immediately get the screenshot below and select "Unlock Screen Password" to start the reset process.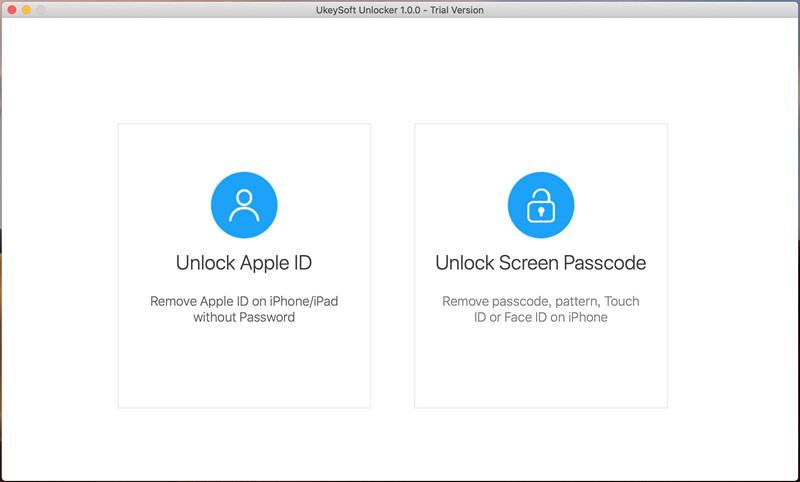 On the next page you will know under what circumstances you can use it to unlock screen password. Click "Next".
Step 2. Put the iPhone into Recovery Mode
When your iPad is completely unresponsive, follow the steps below to put your iOS device into recovery mode. Different device models have different methods, please review them carefully.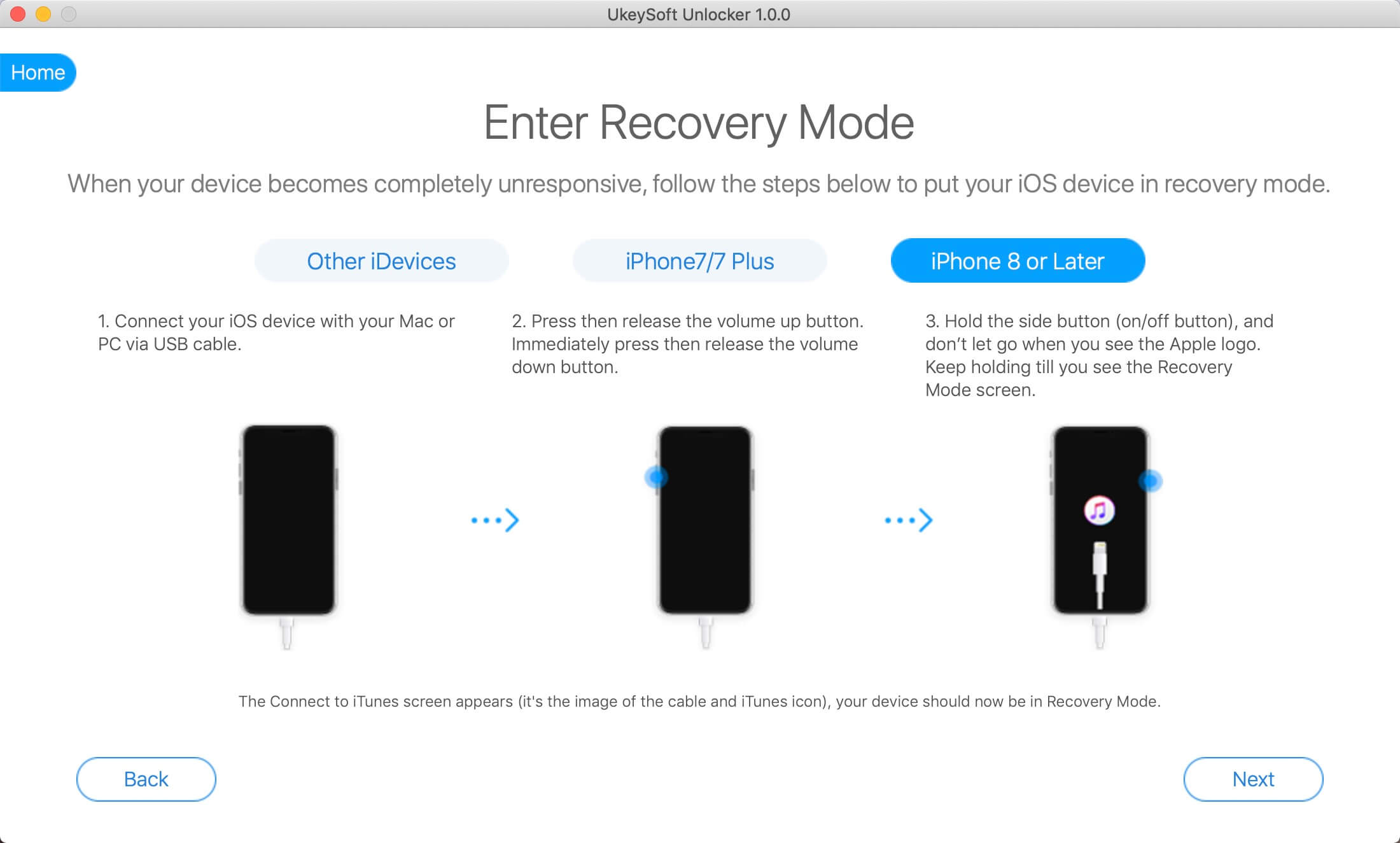 Step 3. Download the Firmware Package
If your device is successfully detected, it will provide the latest firmware package normally. You can click the "Download" button directly. Or click the "Copy Link" button to download the firmware package through browser. Then click on "Select" to find your downloaded package. Then the program will start downloading the firmware package of your choice, which may take a while, please be patient.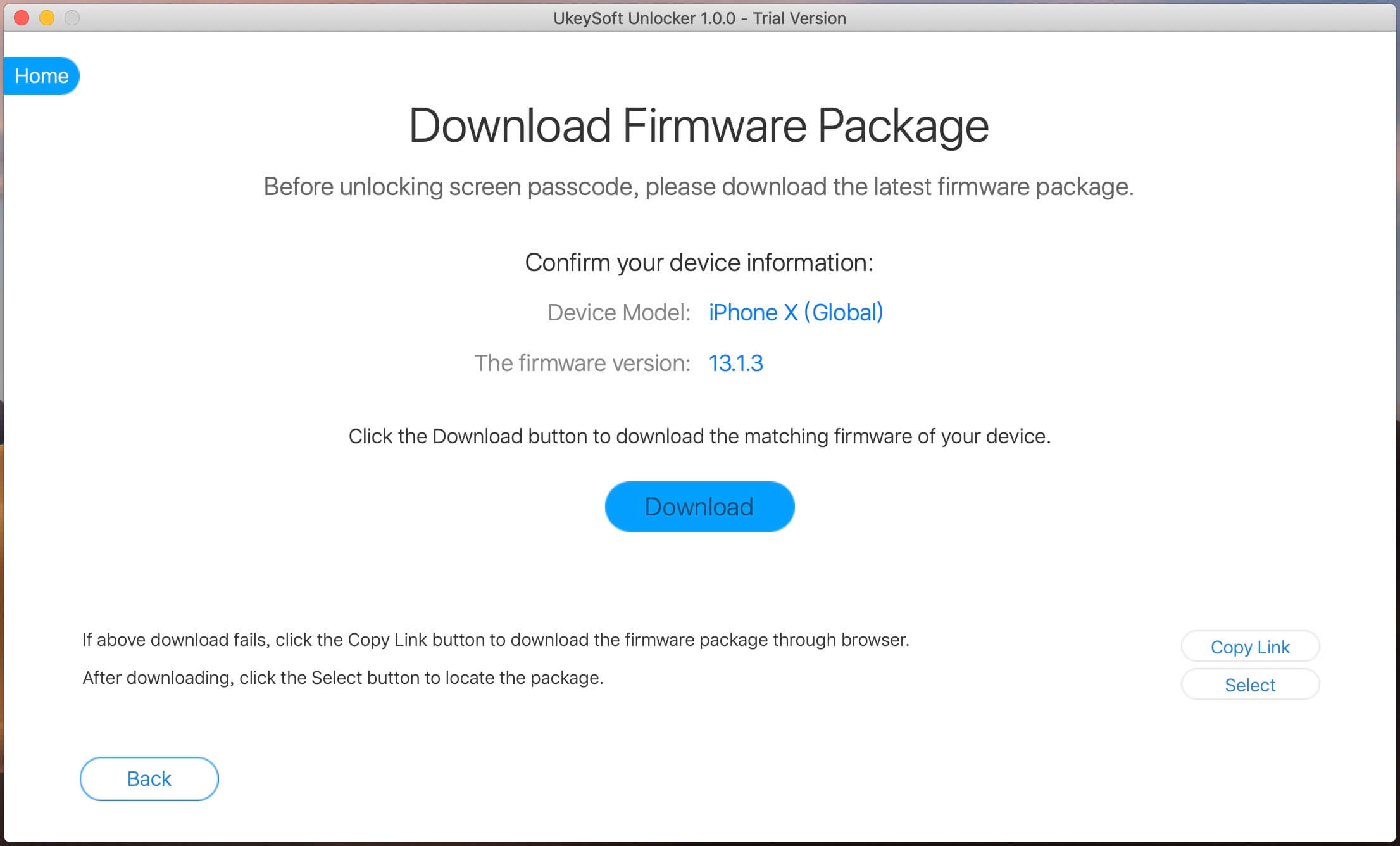 Step 4. Reset iPad without Password
When the process complete, click "Start Unlock" and then double confirm to start unlocking your iPad. The UkeySoft Unlocker software will remove the screen lock and factory reset your iPad without password. When it finishes, you can freely access your iPad with no problem.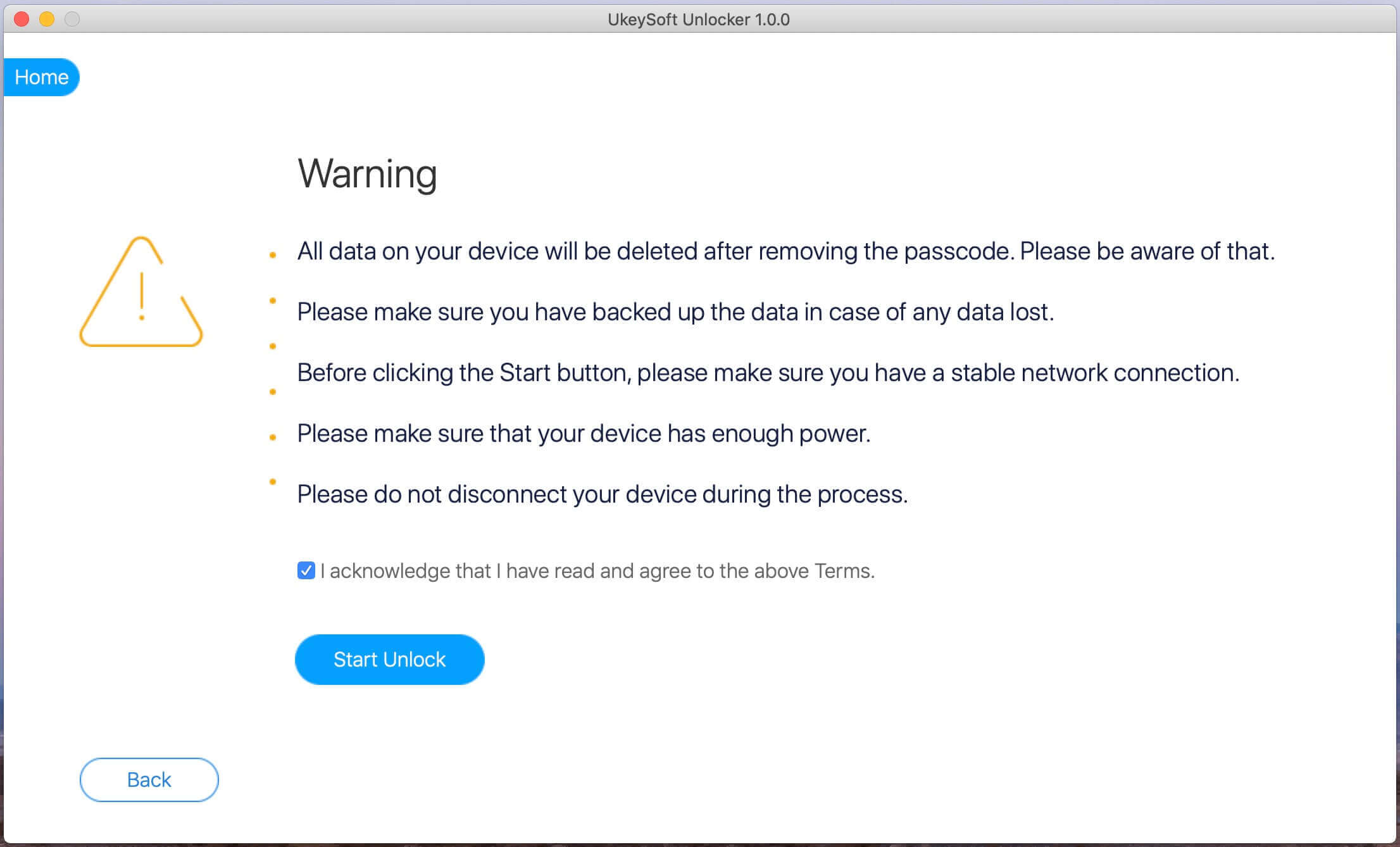 Way 2: Reset Locked iPad without Passcode via Find My Phone
You may not know that when you forget your password, you can use the "Find My iPhone" feature to delete data on your iOS device, including the locked screen. Make sure Find My iPhone feature is enabled, you can reset your locked iPad without passowrd.
Step 1. Log in to your iCloud account at www.icloud.com.
Step 2. Click Find iPhone.
Step 3. Choose an iPad you want to erase.
Step 4. Click on "Erase iPad" to completely reset the device and remove its password, after which you may be required to log in again.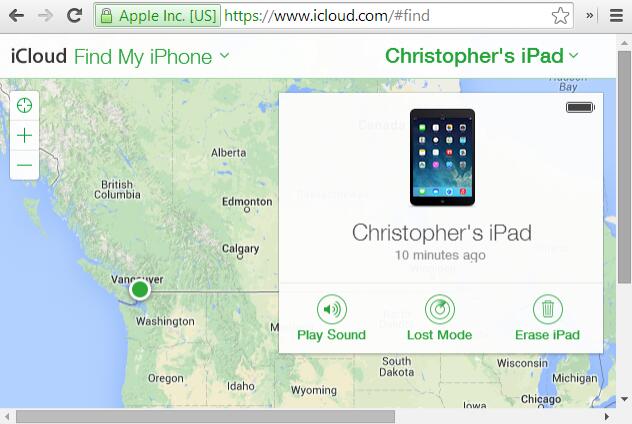 Note: This method will only work if your iPad is connected to a network.
Way 3: Use Recovery Mode to Reset iPad without Passcode
You can also factory reset iPad without passcode by putting your iPad into recovery mode if you have never synced your iPad with iTunes before.
Step 1. Connect your locked iPad to a computer via the USB cable, then launch iTunes.
Step 2. When connecting, force restart your iPad by pressing and holding Home button and Sleep/Wake button at the same time until you see connect to iTunes screen.
Step 3. Next, iTunes will automatically recognize it and display the following prompt. Just click on the "Restore" button in order to reset your device.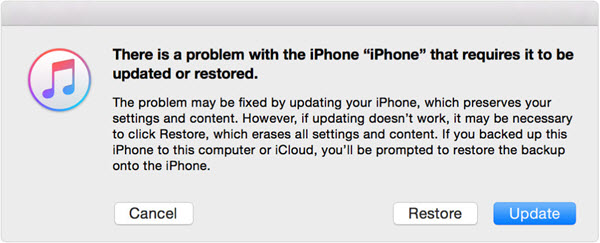 When it completes, your data will be erased, and your iPad can be accessed again without a passcode. You can set up and use your iPad.
Way 4: Factory Reset Locked iPad with an Synced iTunes
It requires that your iPad has been synced with iTunes before so that it will not ask for a password again when restoring. Please follow the instructions below.
Step 1. Launch iTunes and connect iPad to your computer using digital cable.
Step 2. Click on your iPad icon then go to the "Summary" tab.
Step 3. Tap on the "Restore iPad" > "Restore". iTunes will erase your iPad and install the latest iOS software. When you are done, your passcode will be removed simultaneously.

Reset Locked iPad without Passcode
Hot Solutions - ALSO ON UkeySoft SOFTWARE
Comments
Prompt: you need to log in before you can comment.
No account yet. Please click here to register.