By Justin SabrinaUpdated on September 14, 2021
Summary
How to deleted iCloud account without passcode? This article gives you a specific step-by-step guide to help you remove iCloud account even if you have forgotten your password.
Apple's iCloud service is popular with the public. It can instantly back up important data such as photos, contacts, emails, and text messages. Some users use multiple iCloud accounts at the same time, making it easy for them to forget their passwords. Generally, if you plan to re-sell or give away your iPhone you need to delete the iCloud account and all personal privacy. Or you just bought a used iPhone and found that it was locked by an iCloud lock. At this moment, it seems necessary to find a way to delete your iCloud account. But how to delete iCloud account without password? In this tutorial you will find the answer you want.
Part 1: How to Delete iCloud Account without Password by UkeySoft Unlocker
If you have forgotten the iCloud password or don't know the password from the beginning when you have purchased the second-hand iPhone then you can use this method to delete iCloud account on iPhones, iPads, iPod touch without any problem.
UkeySoft Unlocker is just such an Apple ID & Lock Screen Removal that caters to your needs. It is aimed at removing the lock screen from iPhone and iPad and includes 4- or 6-digit passwords, Face ID and Touch ID. Also, this tool can easily delete Apple ID or iCloud account without password. It is indeed a good iTunes and iCloud alternative that can be used specifically to bypass screen passwords from disabled / broken / locked iPhones and iPads. Follow these steps to permanently delete your iCloud account from your device.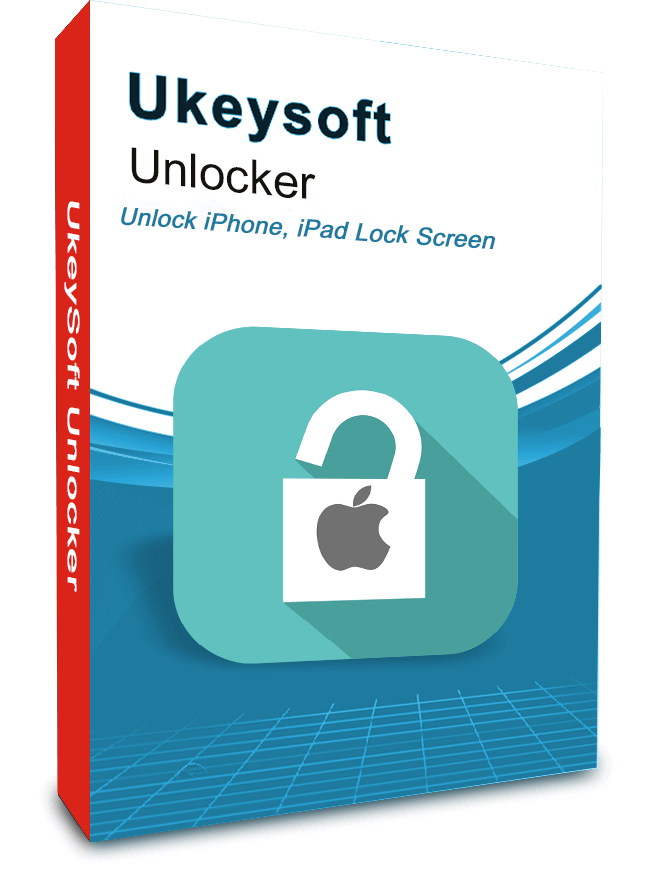 UkeySoft Unlocker
Remove Apple ID and iCloud account from any activated iPad without password;
Remove lock screen from damaged, disabled, locked iPhone/iPad/iPod;
Unlock 4 types of passcodes such as 4-digit/6-digit password, Touch ID & Face ID;
Unlock lock screen without passcode from a second-hand or used iPhone;
Your iDevice won't be tracked or blocked by the previous Apple ID user;
A few simple steps to remove locked screen;
Works for all models of iPhone, iPad and iPod touch, such as iPhone 11, iPhone XS, iPhone XS Max, iPhone X, iPhone 8/8 Plus, iPhone 7/7 Plus, iPhone SE/6S/6/5S, etc.;
Fully compatible with the latest iOS 13;
How to Delete iCloud Account without Password Using UkeySoft Unlocker
Step 1. Launch UkeySoft Unlocker on Computer
Launch UkeySoft Unlocker on your computer and then you get the main interface like this. To remove the iCloud account without a password, check the "Unlock Apple ID" option.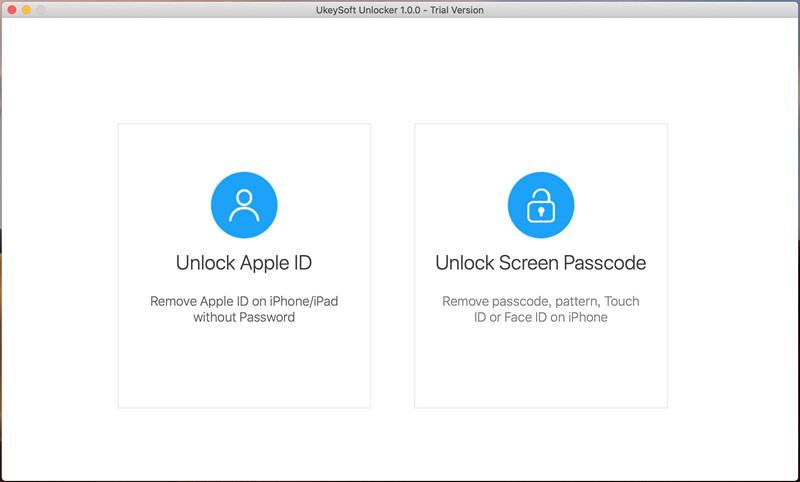 Step 2. Start to Unlock Apple ID
Please confirm your device model. After that, click the "Start" button to enter the unlock iCloud lock process.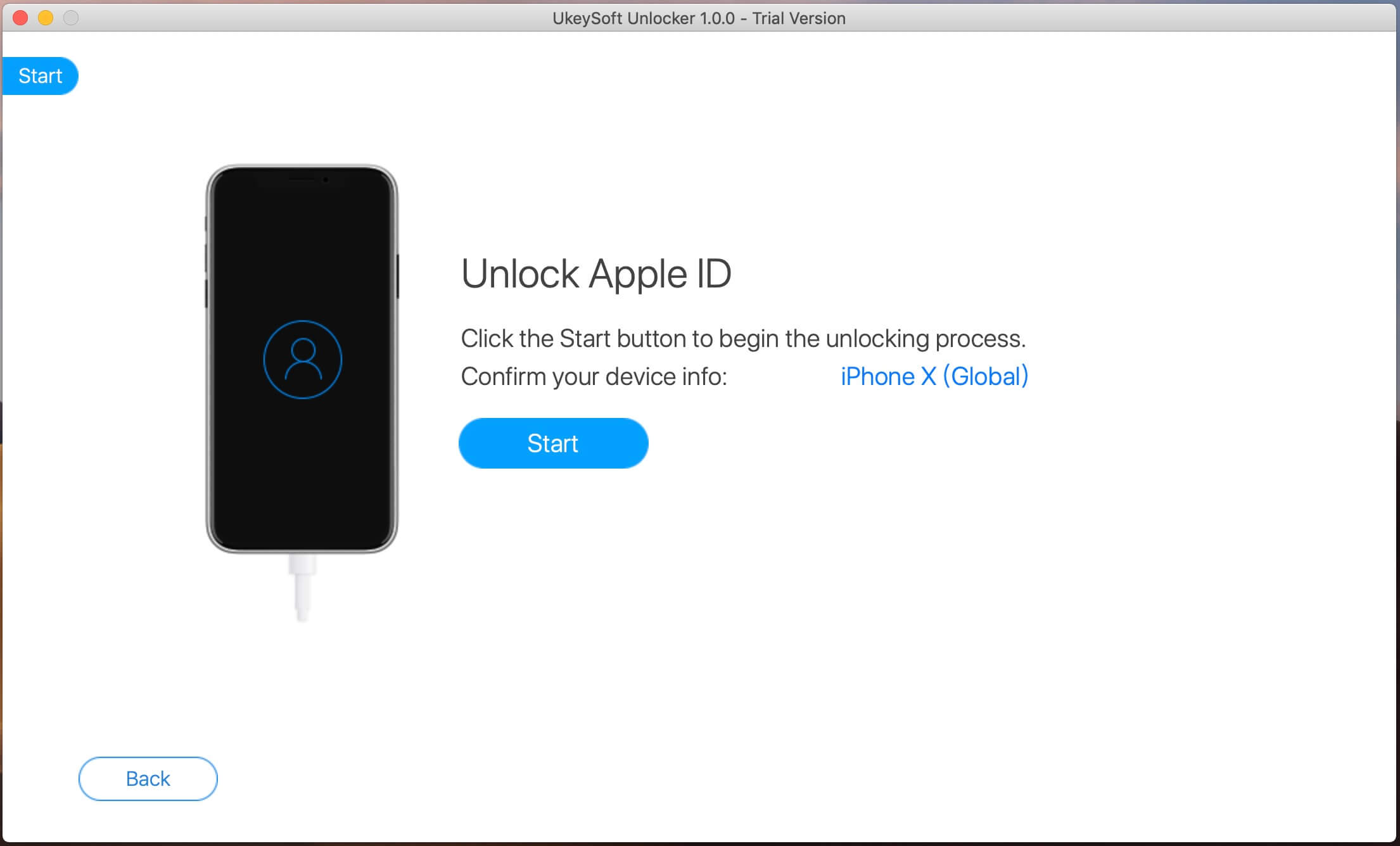 Unlocking occurs automatically. The whloe process only takes few seconds. Please make sure that the device is connected when unlocking.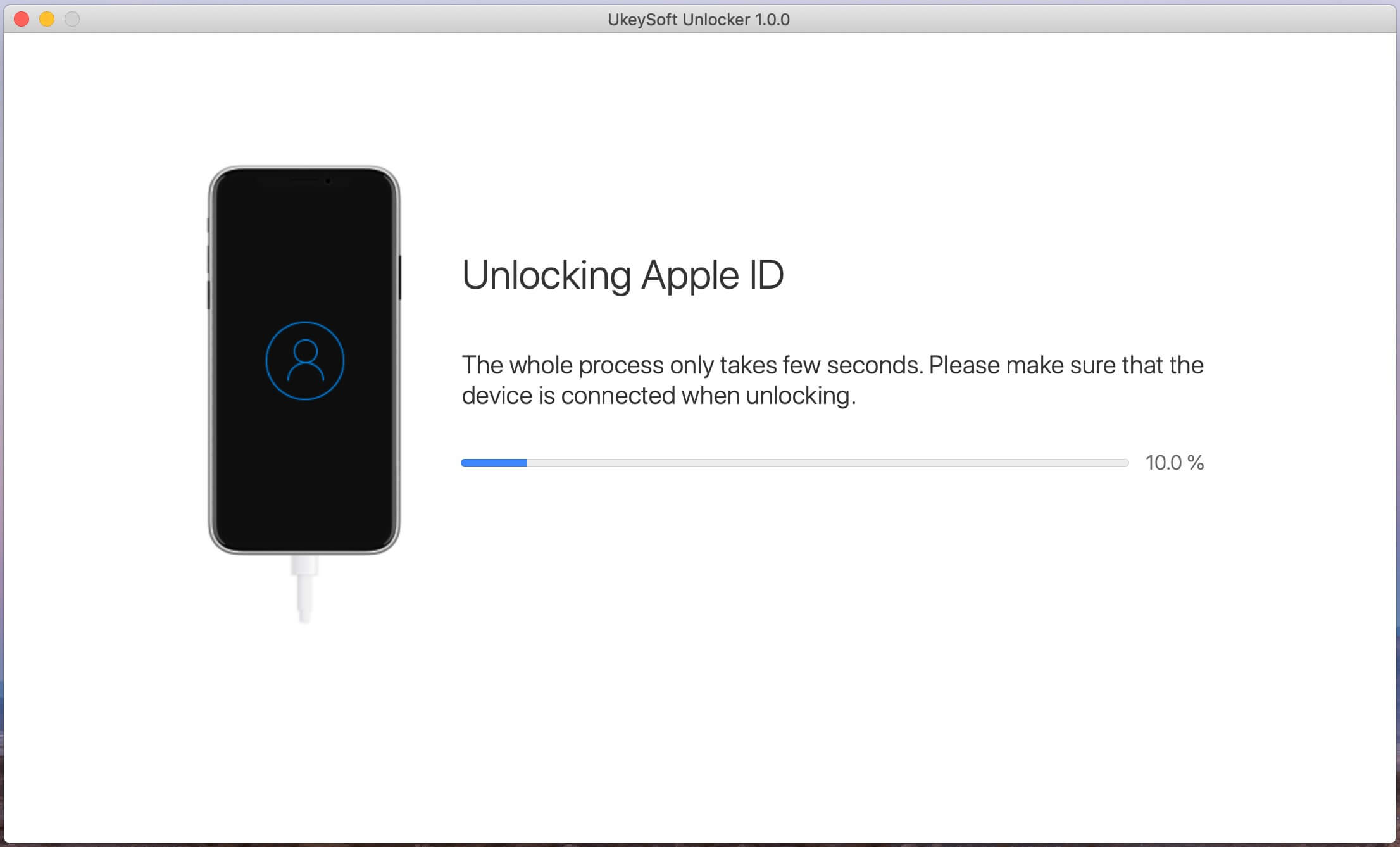 Step 3. Successfully
Soon, the unlocking process is complete. Now you can set a new iCloud password without any problem. Click on "Done" to exit the unlock function.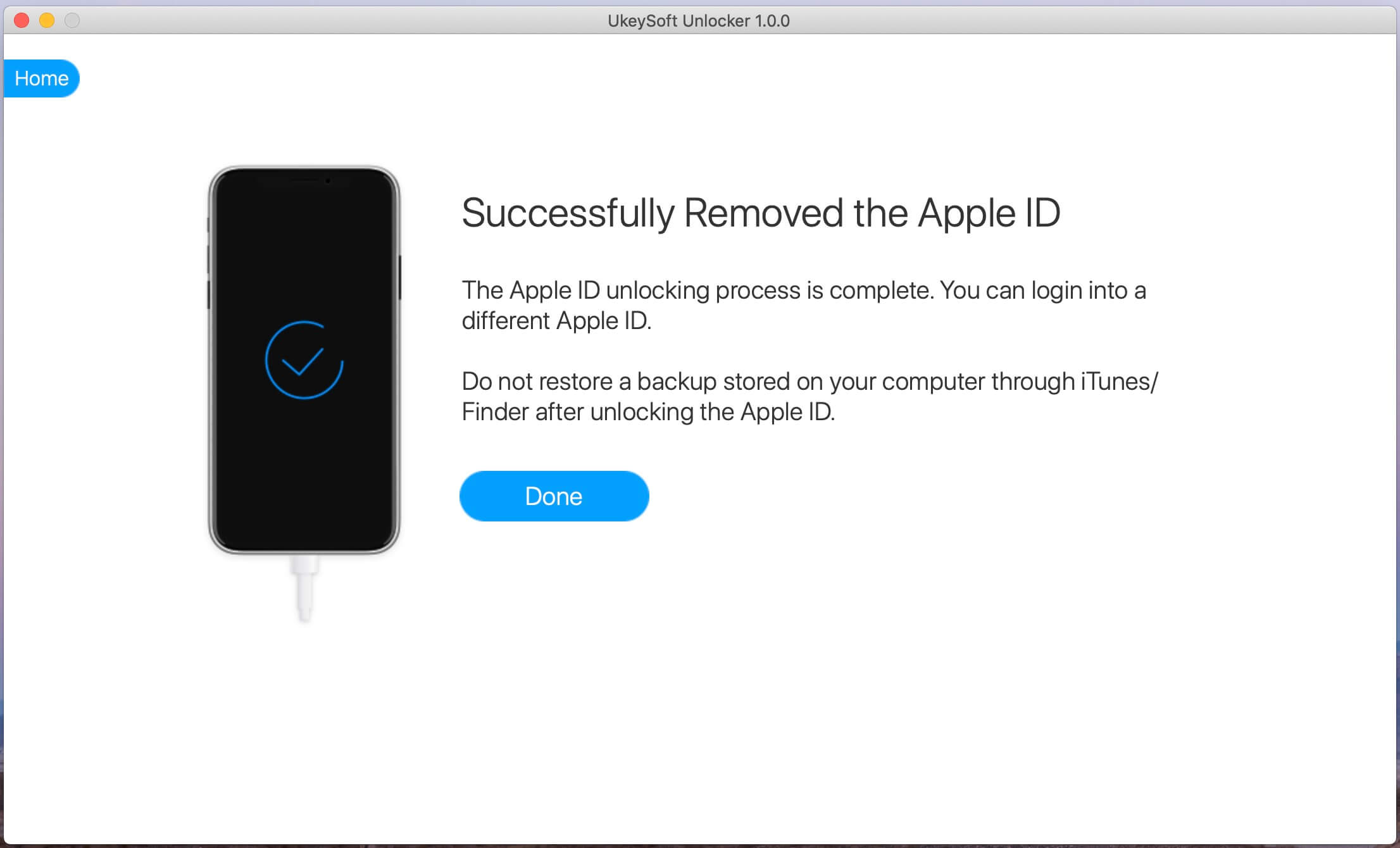 Part 2: How to Delete iCloud Account without Password from Settings
Sometimes you may need to remove your iCloud account because of some reasons, but you forget the password. Here is another method to delete iCloud account without password using settings.
Step 1. Go to "Settings" on your iPhone and select "iCloud".
Step 2. You may be asked for a password, you can type any number.
Step 3. After entering the random number, press "Done". iCloud will tell you this is incorrect.
Step 4. Click "OK", then tap "Cancel". You will return to the iCloud page again.
Step 5. Select the account again, then delete the contents and click "Done".
Step 6. You should return to the iCloud homepage without a password option. At the same time you will find that the "Find My Phone" feature has been turned off.
Step 7. Scroll down and press "Delete".
Now you have successfully deleted your iCloud account without a password.
Part 3: How to Disable iCloud Account without Password from Mac
In addition, it is possible for you to delete iCloud account without password from a Mac computer. Here's how:
Step 1. Click the Apple menu in the upper left corner on your Mac computer. A drop-down menu will appear on the screen and click on "System Preferences".
Step 2. Check the iCloud option in the screen.
Step 3. Then click on the "Sign Out" option located in the lower left corner of the screen.
Step 4. You can backup important data including contacts, reminders, photos, etc. Then click "Keep a Copy".
Step 5. You need to enter your Apple ID password to remove iCloud from your Mac.
Part 4: Forgot iCloud Password? How to Change/Reset It
Forgot your iCloud password? You can change or reset forgotten iCloud password on appleid.com.
Step 1. Go to appleid.apple.com account page and select 'Forgotten your Apple ID or password?' to reset iCloud password.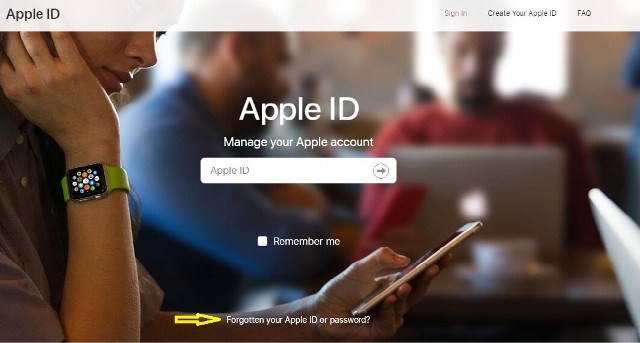 Step 2. You'll be taken to a new page where you'll have to enter your Apple ID or the email address associated with the account. Click on "Continue", then choose "I need to reset my password" and click on "Continue" again.
Step 3. There are two options on how to reset your iCloud password -Get an email or Answer security questions. Select one of them and start resetting your password.
Delete iCloud Account without Password
Hot Solutions - ALSO ON UkeySoft SOFTWARE
Comments
Prompt: you need to log in before you can comment.
No account yet. Please click here to register.