By Justin SabrinaUpdated on September 14, 2021
Summary
Want to activate iPhone easily but don't have a SIM card? Here in this article, we have published three possible working methods that can help you to bypass your iPhone 11, iPhone XS Max, iPhone 8, iPhone 7, iPhone 6s, iPhone 5s, and iPad activation without SIM Card.
If you have just purchased a new iPhone or you need to reset the iPhone to factory settings for some reason, you can't avoid entering the iPhone settings screen if you need to use the device normally. You need to insert a SIM card on your iPhone, which is a crucial step in activating your iPhone. However, some issues always prevent us from moving on. Sometimes we may not be able to insert a valid SIM card into the iPhone, and you may not be able to set up and access the iPhone. Your iPhone will stay on the "No SIM Card Installed" error if you open your phone without a SIM card. How to activate iPhone without SIM card?
If you plan to unlock iPhone activation without SIM card, you probably just want to use it as an entertainment tool instead of making a phone call. What should you do? Is there any effective way to quickly remove iPhone activation screen without having to insert a SIM card? By reading this article, you are provided with a few effective ways you are worth trying.
Part 1: Using Emergency Call Feature to Activate iPhone
Emergency Calls feature can be handy in activating iPhones without SIM card. However, we do not recommend using an emergency call to activate your iPhone. If you think this is fine, you can do this:
Step 1. When your iPhone displays a "No SIM Card Installed" error message, press the Home button to view the options for making an emergency call.
Step 2. Dial the number 112 or 999 and immediately press the power on/off button to disconnect the call when dialing.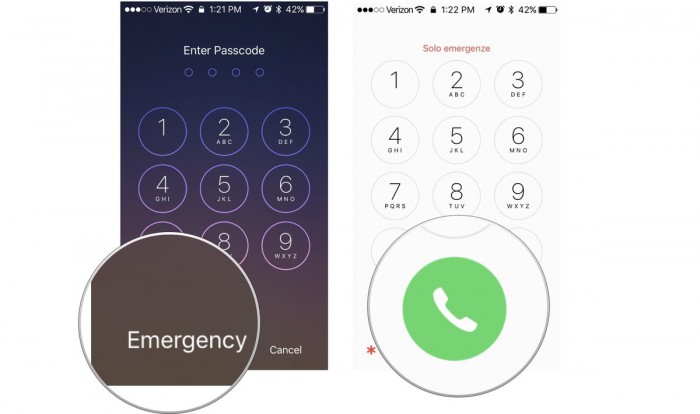 Step 3. A pop-up window will appear on the screen, click Cancel and end the call. Your iPhone should now be activated.
The success rate of this method is not 100%. We recommend that you close all operations as soon as someone answers the call. Since you are calling an emergency number, it may cause the police to break into your home. Please think twice before implementing it.
Part 2: Use R-SIM / X-SIM to Activate iPhone without SIM Card
To activate iPhone without SIM card, you can give priority to using an R-SIM or X SIM card. Follow the steps on how to do it.
Step 1. Insert the SIM card with R-SIM or X-SIM into your phone.
Step 2. Turn on iPhone and select the desired network. You should select the carrier from the list or enter the IMSI code then confirm your choice.
Step 3. Restart your iPhone.
Step 4. After rebooting, the iPhone should start connecting to the selected network, and the activation completion message should pop up on the screen.
Now you can set up your iPhone.
Part 3: Use iTunes to Bypass iPhone Activation Without SIM Card
Step 1. Launch iTunes and connect your iPhone to your computer using the USB cable.
Step 2. iTunes will detect your iPhone. If it is locked to the network, the message "No SIM card detected" will pop up. If you are not locked to a specific network then you will get a pop-up message "Set Up as New iPhone or Restore from backup".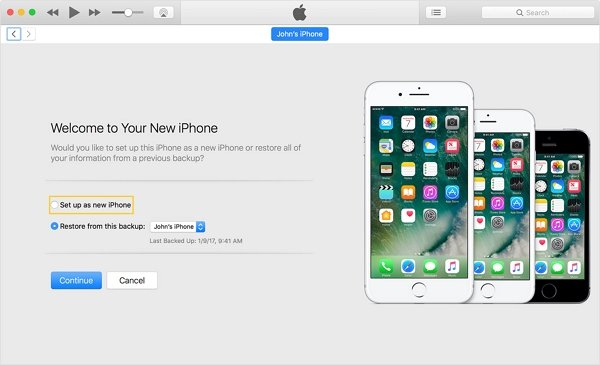 Step 3 Select "Set up as new iPhone" and click on "Continue".
Step 4. After that, you will see an option "Sync with iTunes". On this screen, click on "Get Started" and then select "Sync".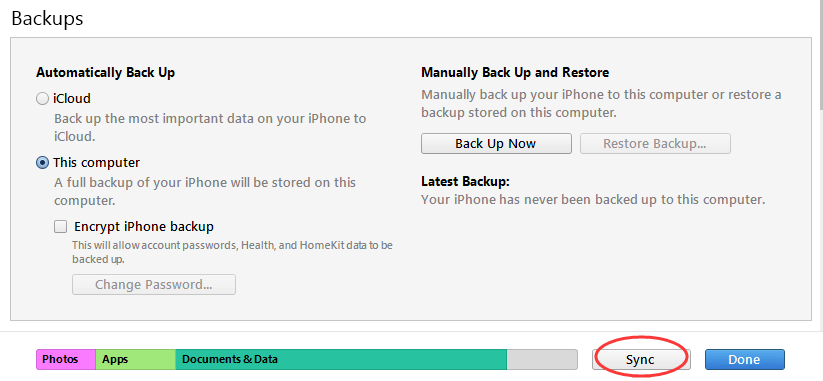 Once you've done everything, you can disconnect your iPhone from your computer and you'll see that the iPhone is activated.
Part 4: How to Full Access iPhone without Apple ID Password
How can I delete Apple ID without password? You can access the entire contents of your phone by using a correct Apple ID. But sometimes things don't go well. If you buy a second-hand iPhone or iPad on a platform, you can't complete the setup process because it always pops up the screen asking you to enter your previous Apple ID and password, but you don't know. Or you have an iPhone that you haven't used for a long time, and now you have forgotten your Apple ID password, which will temporarily disable your Apple ID. As a result, if your Apple ID is locked out in some way, it can get serious when you can't use every feature on the phone.
If you purchase a used iPhone and the owner does not provide the Apple ID password for some reason, or if you permanently forget the Apple ID password, in order not to make things worse, we provide a guide that will help you remove Apple ID from iPhone 12/12 Pro/ 11/11 Pro/ 11 Pro Max/Xs/Xs Max/XR/X/8/8 Plus/7/6S/6, even if you cannot access the password.
UkeySoft iOS Unlocker is the professional iOS unlocking software that allows you to completely remove Apple ID from iPhone without the password. Besides, you can use it to bypass the iCloud activation lock with 1-click. The software is fully compatible with all iOS devices and the latest iOS 13 and all types of lock screen(4-digit / 6-digit passcode, Touch ID & Face ID). Some of its features include the following.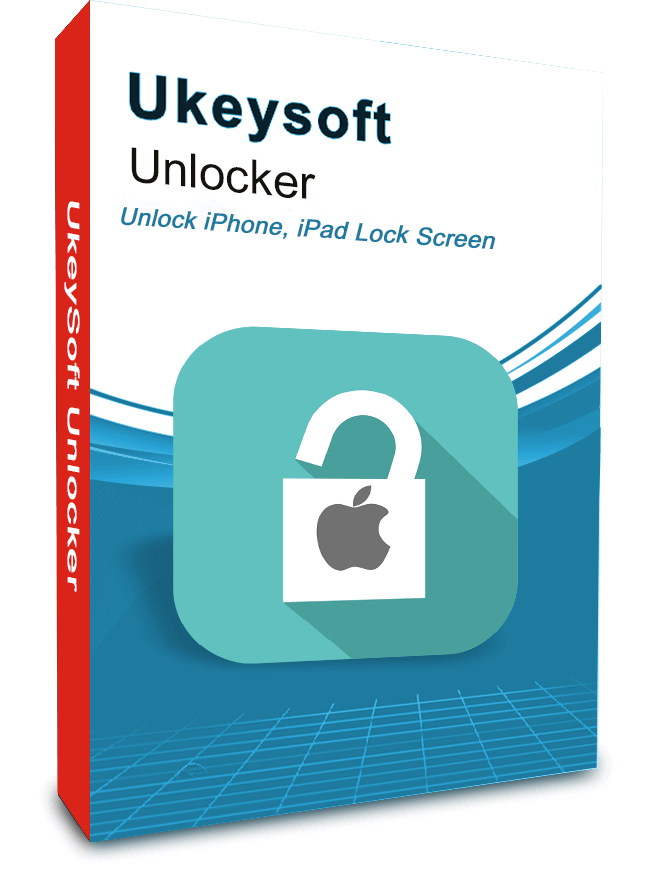 UkeySoft Unlocker
Remove Apple ID from activated iPhone/iPad without any password;
Unlock iPhone/iPad lock screen without password in different situations;
Unlock lock screen, like 4 or 6 digit passcode, Face ID, or Touch ID;
Bypass iCloud activation lock quickly and safely;
Remove lock screen with forgotten password/black screen/broken screen/Apple logo screen iPhone;
Unlock iPhone without iTunes/iCloud/password;
Compatible with all iOS devices and all versions of the iOS system, including the newest iOS 13/12 and earlier versions;
How to Instantly Delete Apple ID from iPhone without Password
Step 1. Launch UkeySoft Unlocker
Launch UkeySoft Unlocker on your computer after installation. You will see the main screen of the screenshot below. The program is mainly divided into two major features, one is "Unlock Apple ID" and the other is "Unlock Screen Password". In this case, please select "Unlock Apple ID" to open the Apple ID removal process.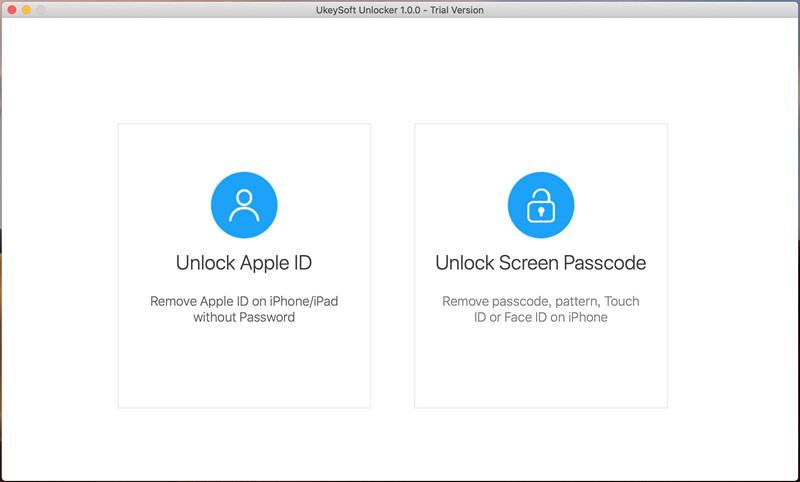 Step 2. Connect iPhone to the Computer
Next, connect the device whose Apple ID you wish to remove to the computer and trust the connection. Click on "Next" to proceed.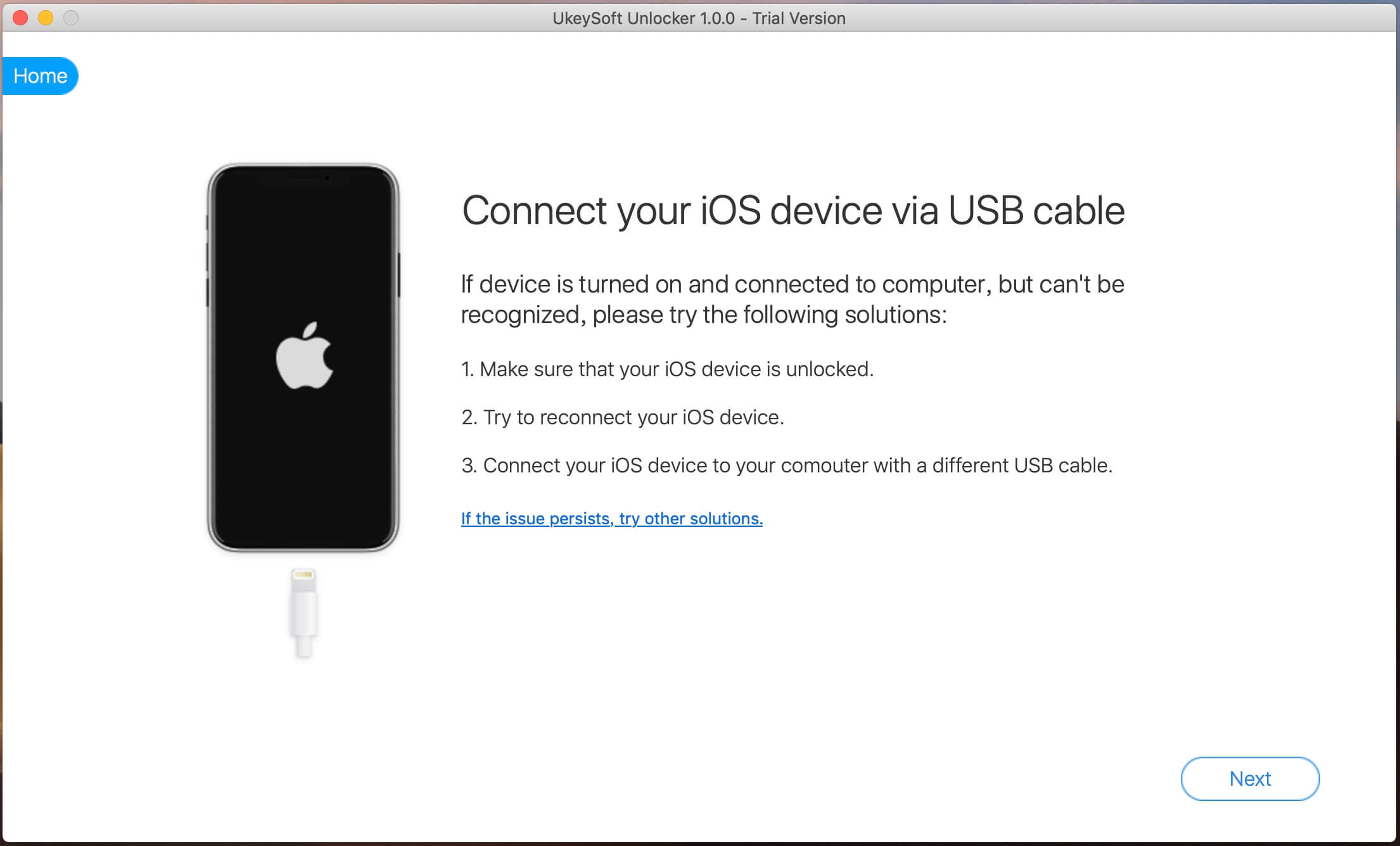 Note: Generally, the program works 100%, but if your iPhone device is running iOS 11.4 or higher, or the "Find My iPhone" feature is enabled, you will see a window showing "The Device is Not Supported".
Step 3. Start to Unlock Apple ID
Click the "Start" button to begin the unlocking process. The program is able to identify your device model and confirm the device before performing any operations.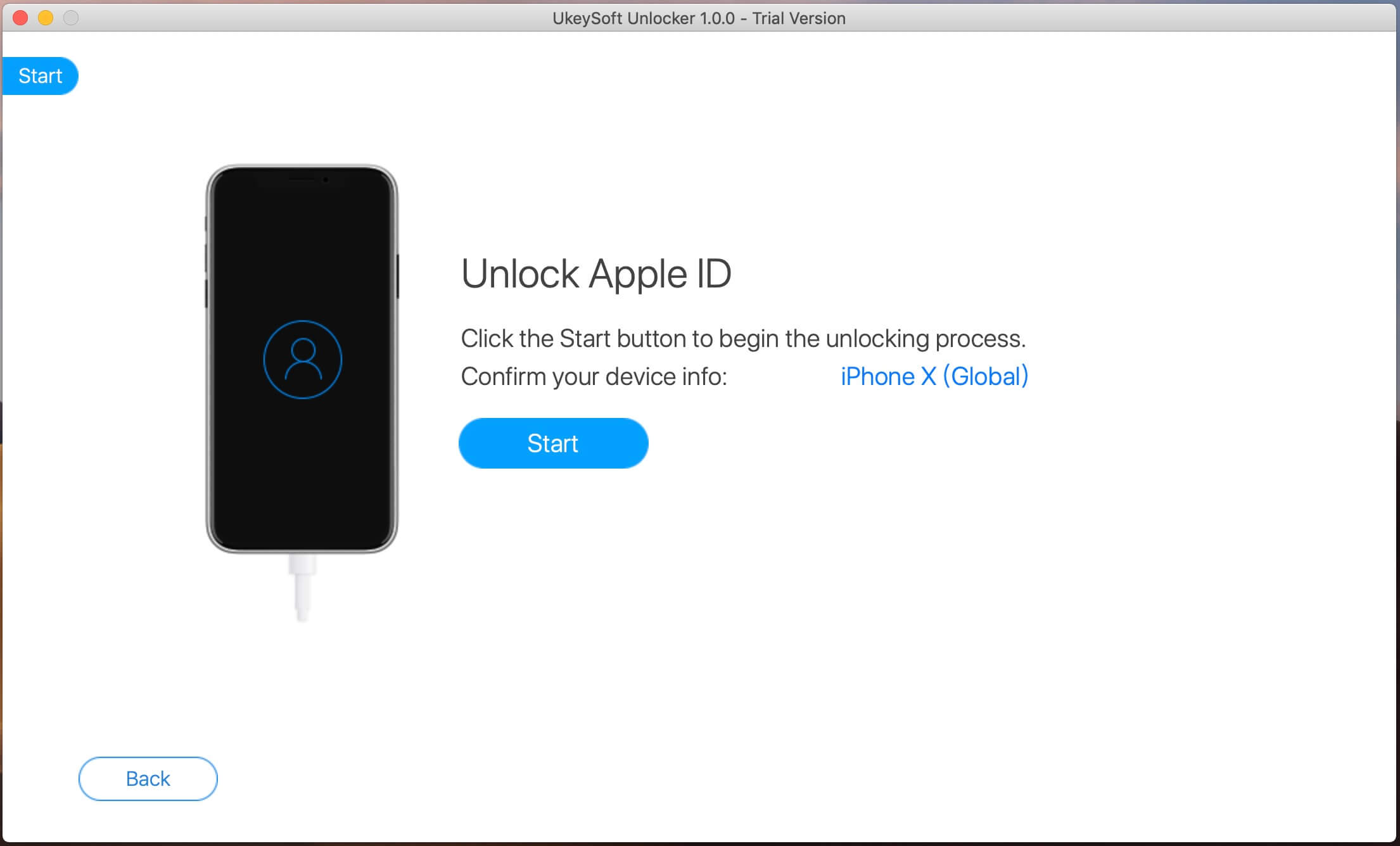 UkeySoft Unlocker will start removing the Apple ID if "Find My iPhone" is disabled, and then wait for it finished. If the Find My iPhone feature is enabled, follow this article to learn How to Disable "Find My iPhone".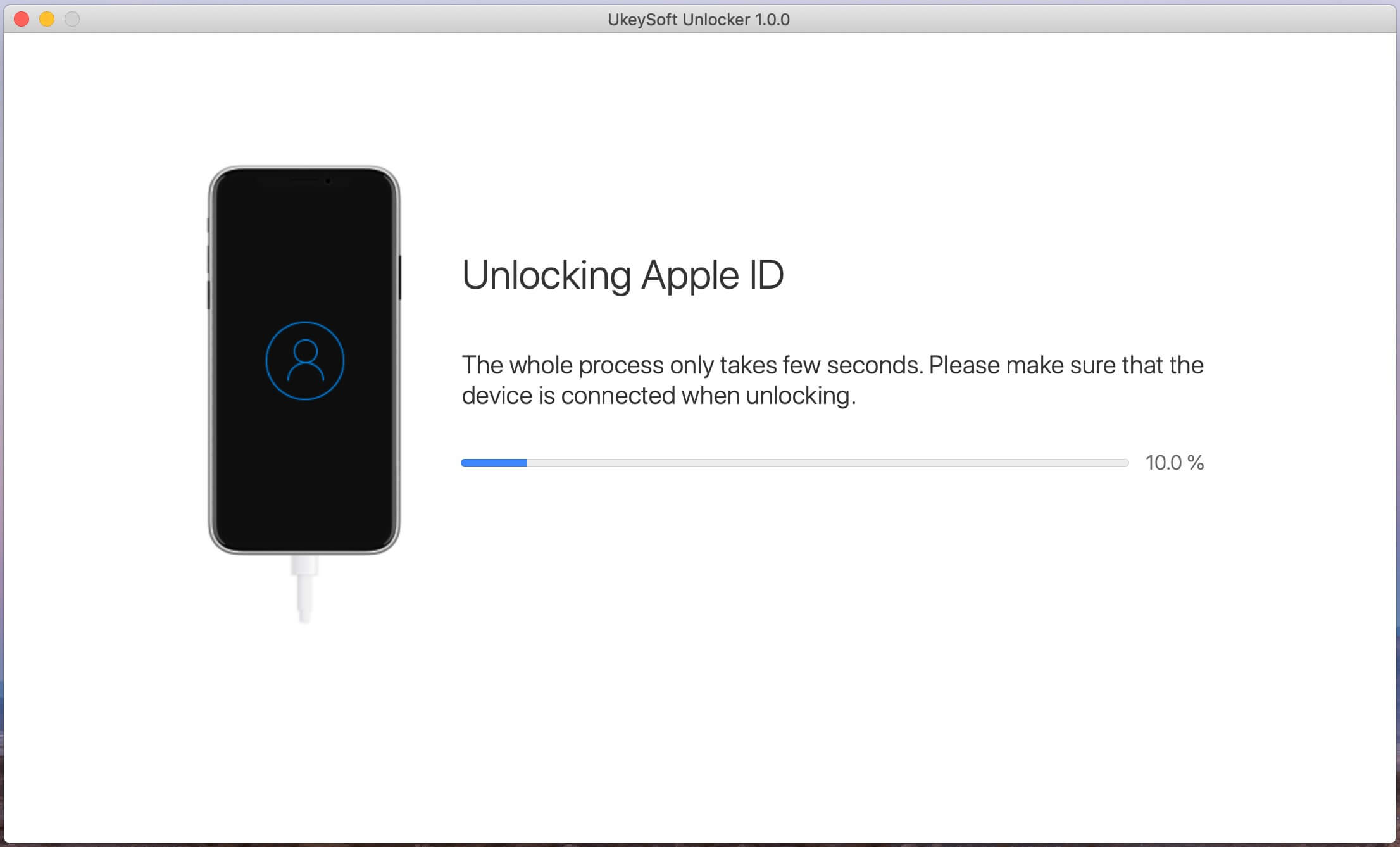 When the Apple ID is removed, you can use a different Apple ID to set up your iPhone without any problem. In this way, you won't encounter an Activation Lock issue, since the Apple ID and password have been permanently deleted from iPhone.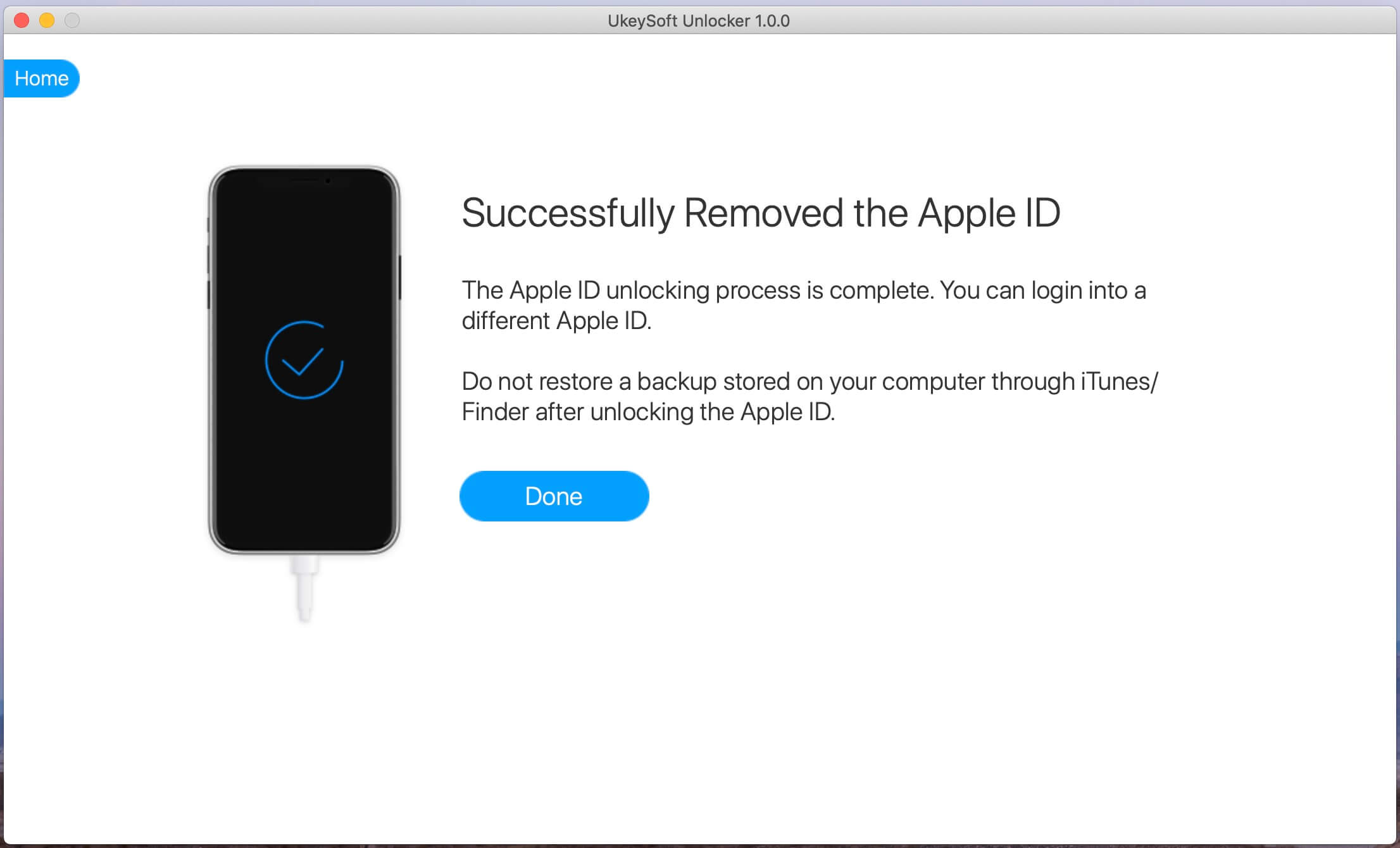 Bypass iPhone Activation Without SIM Card
Hot Solutions - ALSO ON UkeySoft SOFTWARE
Comments
Prompt: you need to log in before you can comment.
No account yet. Please click here to register.