By Justin SabrinaUpdated on December 27, 2022
Summary
You might want to wipe Apple ID if you're changing accounts or selling your iPhone to a new owner. This article brings you the best Apple ID removal solution - UkeySoft Unlocker, and other methods to remove Apple ID from iPhone without password.
Apple is recognized as the most secure device. When you link your Apple ID to iPhone, everything is protected, including personal data such as photos, contacts, text messages, emails, calendars, reminders, or purchased contents such as subscriptions, music, videos, and apps. If your phone gets stolen or lost one day, no one else can access your data because it is locked by your Apple ID. However, if you have forgotten your Apple ID password, or if you bought a second-hand iPhone, the previous owner forgot to erase his/her Apple ID so the phone is now completely locked out, what can you do? Things get more troublesome. You may want to ask how to remove Apple ID from iPhone without password so that you can use your device normally. This guide provides you with several effective solutions for Apple ID Removal. Among them, we think that the most intuitive and convenient is to use UkeySoft Unlocker. Certainly you can choose other ways if you don't like it. Now look at them separately.
Part 1: UkeySoft Unlocker - The Best Apple ID Unlocking Tool
As a convenient Apple ID removal, UkeySoft Unlocker is capable of removing Apple ID and iCloud account quickly without using the password. It has extremely simple steps and an intuitive interface so that you can use it easily. In addition, it is a screen lock removal that unlocks various screen locks specifically for disabled, locked or damaged iPhone, iPad or iPod touch devices.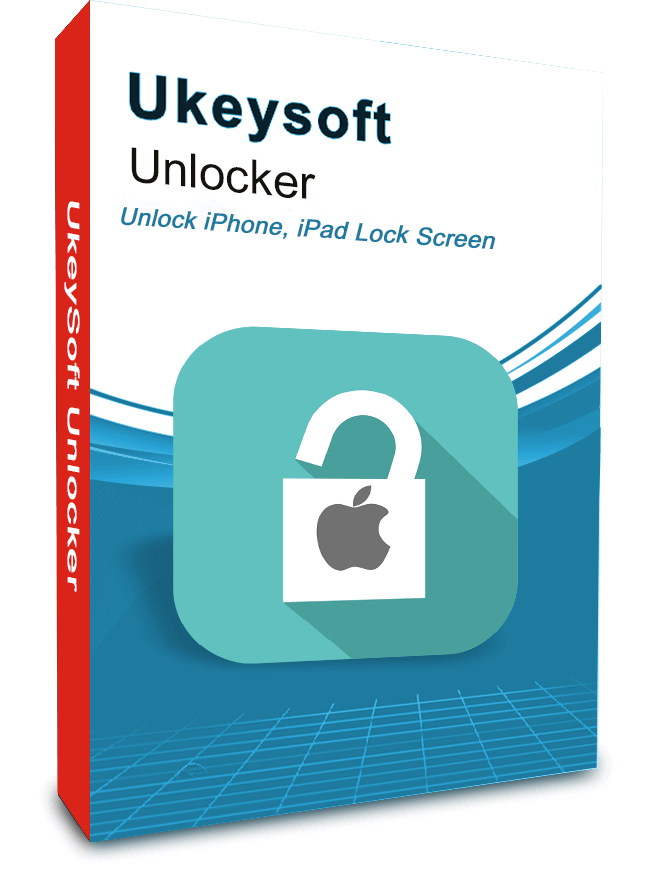 UkeySoft Unlocker
Remove Apple ID and iCloud account from any activated iPad without password;
Remove lock screen from damaged, disabled, locked iPhone/iPad/iPod;
Unlock 4 types of passcodes such as 4-digit/6-digit password, Touch ID & Face ID;
Unlock lock screen without passcode from a second-hand or used iPhone;
Your iDevice won't be tracked or blocked by the previous Apple ID user;
A few simple steps to remove locked screen;
Works for all models of iPhone, iPad and iPod touch, such as iPhone 14, iPhone 13, iPhone 12, iPhone 11, iPhone XS, iPhone XS Max, iPhone X, iPhone 8/8 Plus, iPhone 7/7 Plus, iPhone SE/6S/6/5S, etc.;
Fully compatible with the latest iOS 15;
Steps to Remove Apple ID from iPhone withuot Passcode
Step 1. Launch UkeySoft Unlocker on Computer
Make sure the UkeySoft Unlocker is launched on your computer, then use a USB cable to connect your iOS device to the computer. On the main screen, select "Unlock Apple ID".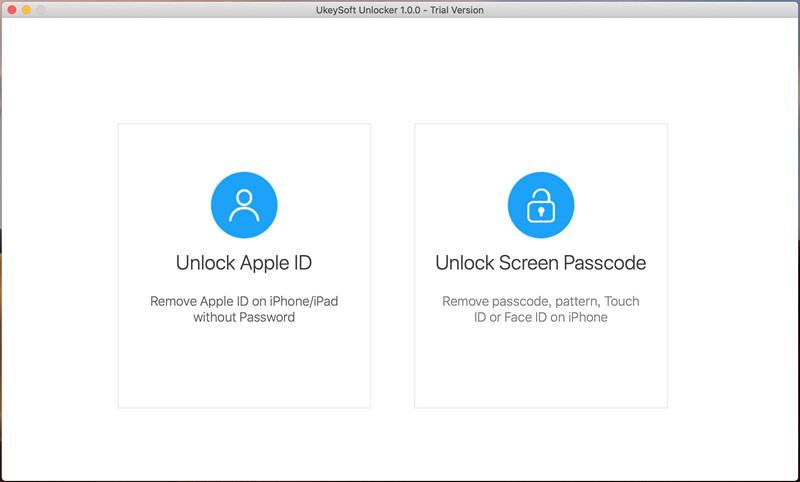 Step 2. Start to Unlock Apple ID
The program is able to identify your device model and confirm the devic. Once your device is detected, click "Start" button and then the program will now start removing Apple ID from your iPhone or iPad.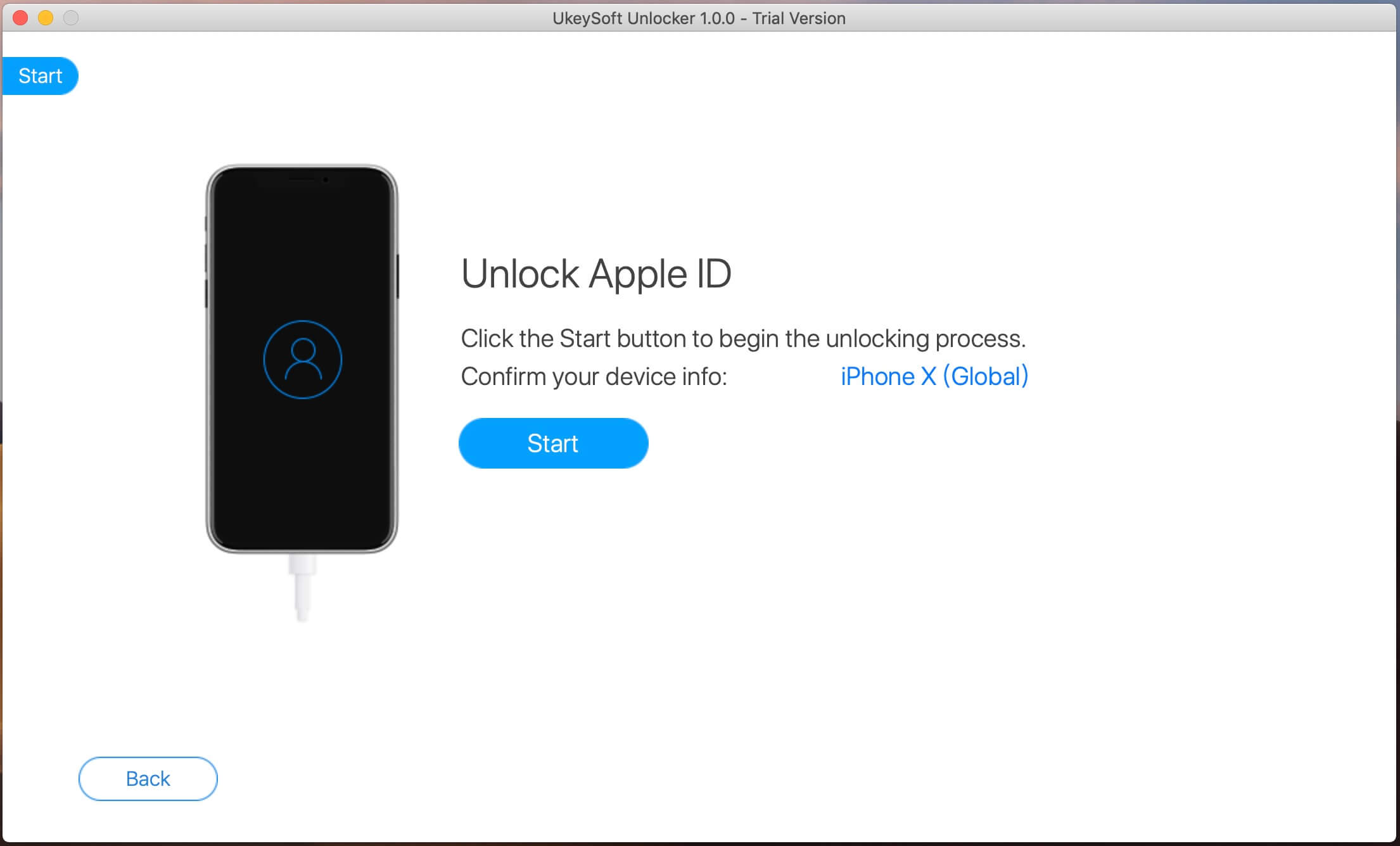 This detailed progress you can know based on the scan screen. You just need to wait for a moment for it to finish.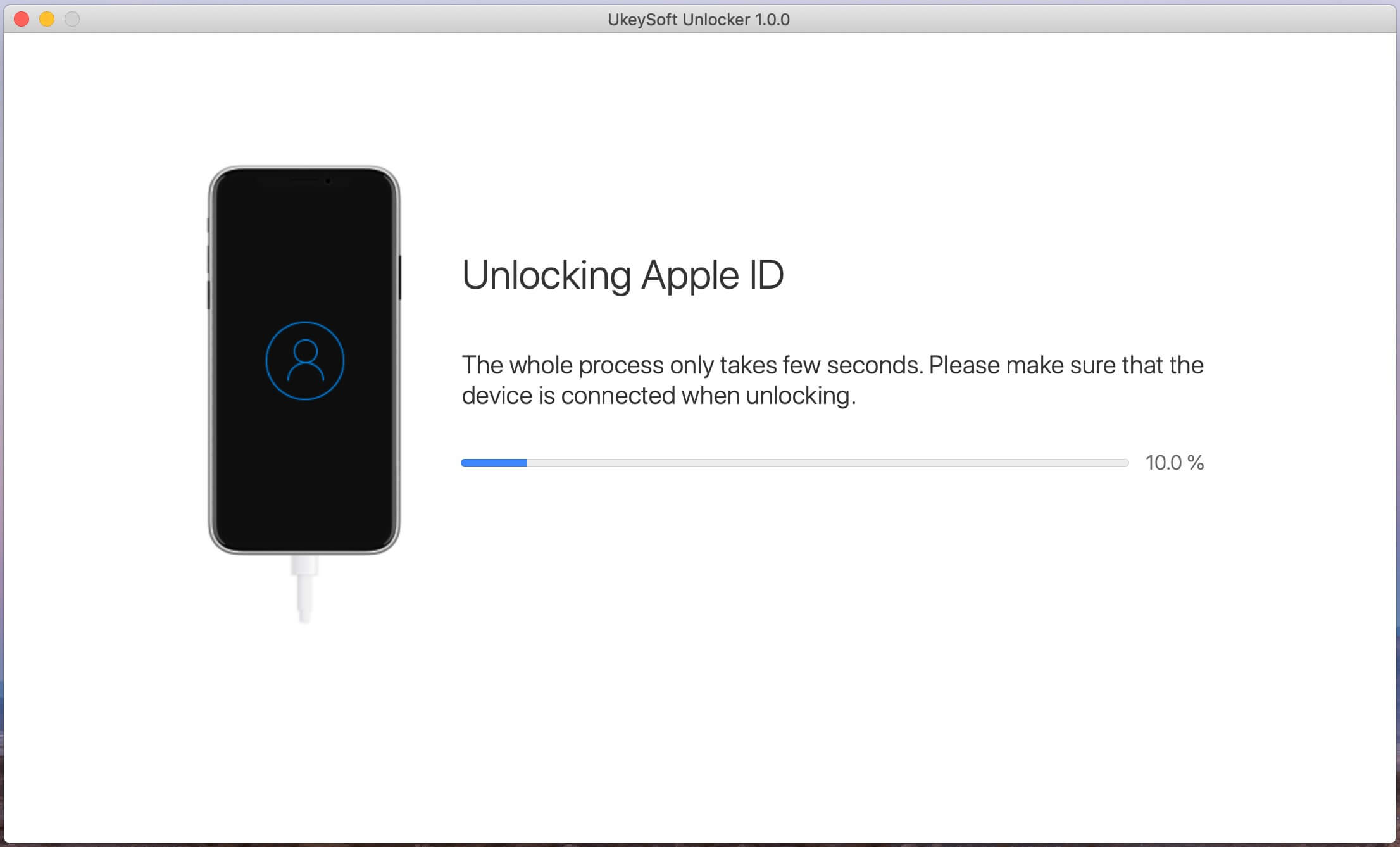 Step 3. Successfully
When it's done, your iPhone won't be linked to any Apple ID. You can enter a different Apple ID on it.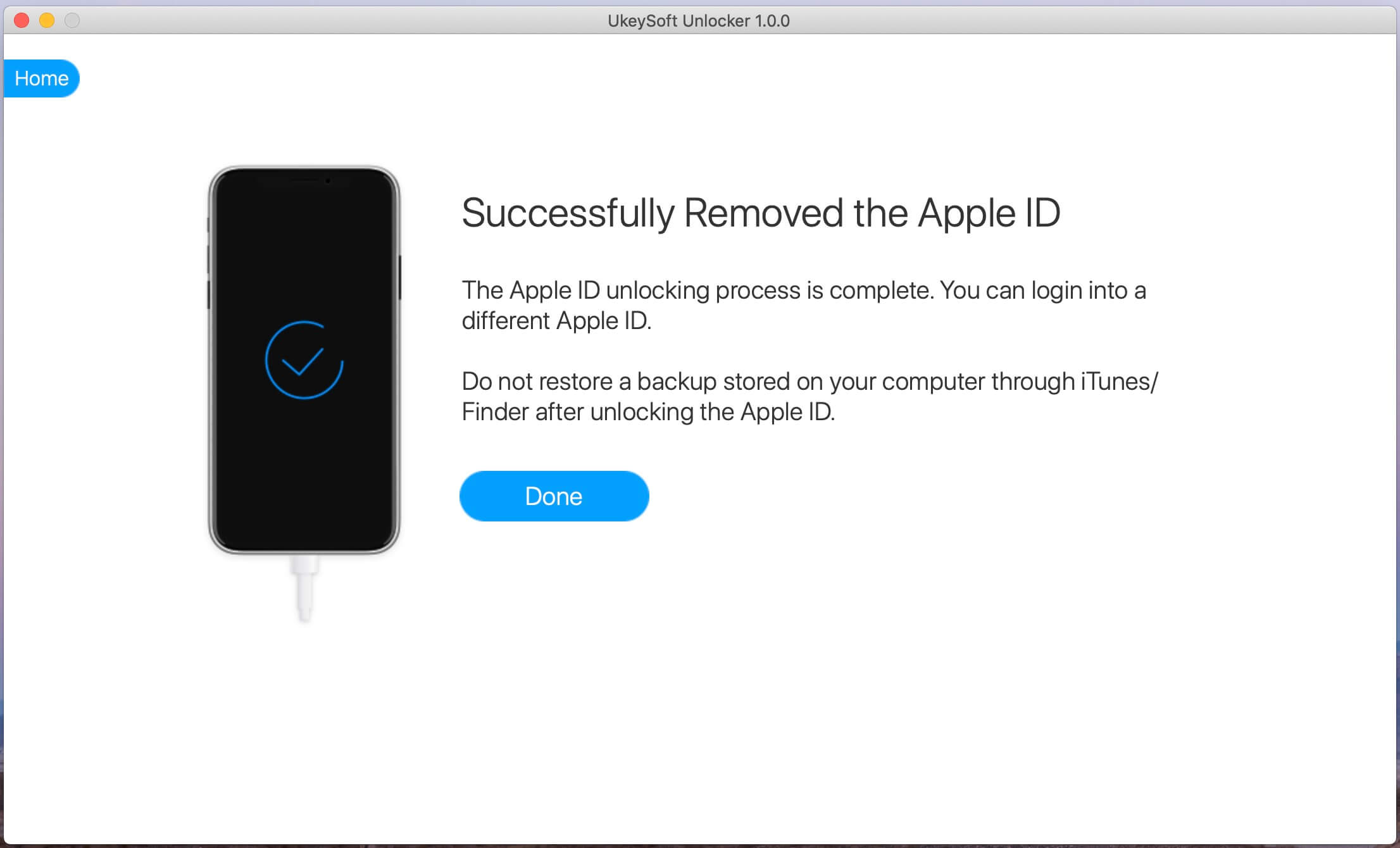 If you forgot the screen lock password for some reasons, you can remove the lock screen from iPhone without knowing the passcode by using the "Unlock Screen Passcode" feature of the UkeySoft Unlocker.
Part 2: Use iTunes to Remove Apple ID from iPad without Password
Alternatively, you can use iTunes to remove Apple ID from iPhone if it ever synced with iTunes. Here's how to do:
Step 1. Launch iTunes and connect iPhone to computer with matching USB cable.
Step 2. Then your device will sync with iTunes. After syncing, click the device icon.
Step 3. From the left menu, click the "Summary" option.
Step 4. Now select the "Restore iPhone..." button from the window on the right.

Step 5. A pop-up box will appear to verify the process. Just click the "Restore" button to continue.
Step 6. iTunes will start erasing your iPhone and all data including Apple ID will also be removed from the device.
Part 3: Use iPhone Settings to Remove iCloud Account without Password
How to remove iCloud account on iPhone/iPad without password? Check out the step-by-step guide below:
Step 1. Go to "Settings"-> iCloud and find "iCloud Options". At this point you should be asked to enter the correct password. You can enter any number and click "Done" if you don't know the password.
Step 2. You should receive any error reports, please ignore the message and click "OK". Then, click "Cancel".
Step 3. Return to the iCloud homepage and click on your "Account". Delete everything in the description box and click "Done".
Step 4. You will be taken to another page where you can see that "Find My iPhone" has automatically closed. Now you just need to scroll down and click "Delete". You will be prompted to click "Delete" again, then the iCloud account will be removed from your iPhone.
Part 4: How to Create A New Apple ID Password
If you are your own account, you may not want to delete your iCloud account. If you forget your password, you can regain access by simply creating a new password. shanchcu
You may simply forget your password, but you don't want to delete your Apple ID and iCloud account. You can regain access by creating a new password.
step 1. Go to the Apple ID account page. Below the email input box, click Forgot Apple ID or password ?.
Step 2. You will now be prompted for your Apple ID email. Do this, then click Continue to the next step.
Step 3. Enter the phone number associated with your Apple ID and if it is correct, you will be sent a message.
Step 4. Then follow the instructions in the message to set a new Apple ID password.
It's also important to know your security questions and answers, because if you don't understand these questions and answers, you won't get a reset email.
Best Apple ID Removal Solution
Hot Solutions - ALSO ON UkeySoft SOFTWARE
Comments
Prompt: you need to log in before you can comment.
No account yet. Please click here to register.