By Justin SabrinaUpdated on September 01, 2021
---

Any song on the Apple Music app has DRM that is digital rights management. You need to take paid subscription in order to listen and to download songs from Apple Music. You can't enjoy songs freely on Apple Music which causes much inconvenience. In the beginning, when Apple launched this app it was completely free but user for Apple Music have grown rapidly. If you do not want any kind of restriction while you are playing the music, you need to remove DRM first and get DRM-free Apple Music.
In this article, we will introduce you some ways using which you can easily solve your problem and you can get DRM-free Apple Music forever. And you will be able to listen to Apple free music happily sitting on your couch at your home without any subscription need and without any restriction of money.
CONTENTS
Part 1: What is DRM locked Version of Apple Music
Apple Music app has more than 60 million songs in its library, you just need to have good internet connection and subscription for the Apple Music app. DRM is the reason we cannot listen songs without subscription. If you take subscription to download some songs but as soon as it expires or you cancel the subscription, you again cannot play any of the downloaded songs. It all happens only because Apple Music songs are DRM locked. So, basically DRM locked version of Apple Music means you cannot get Apple Music for Free. Apple Music DRM removal is really very helpful and you need to get non-DRM Apple Music, if you wish to enjoy songs freely.
Part 2: What Will Happen After Removing DRM from Apple Music
You will be able to share Apple Music songs with your friends and family members and you'll have the freedom to do so. You'll be able to share the DRM-free Version of Apple Music in MP4 format to whomever you wish to send. Once the DRM protection will be unlocked, you'll be able to even burn the protected MP4 files to CD.
Although, it is illegal to delete DRM from Apple Music and no software are able to remove DRM from Apple Music. But it is not illegal if you use it only for personal use and entertainment, you just can't use for the commercial purpose. You are allowed to use as per your own need like enjoying Apple Music while running, exercising, doing yoga, or driving the car.
After removing DRM from Apple Music and convert M4P files to MP3, M4A, FLAC, AIFF or WAV, this will allow you enjoy Apple Music tracks on any devices. You can get rid of DRM copyright from iTunes purchases and audiobooks.
Part 3: How to Get DRM-free Apple Music by Using UkeySoft Apple Music Converter
If you want to make Apple Music playable on all the device and all MP3 player, or you want to keep Apple Music downloaded songs forever on your Apple Music app even after subscription is expired then this part is suitable for you. UkeySoft Apple Music Converter, a professional Apple Music DRM remover, which will help you to remove DRM from Apple Music. Also you'll be able to convert Apple Music MP4 files to any unprotected format like MP3, M4A, WAV, FLAC and more. This will allow you to share music tracks with anyone. Moreover, you will get the option to change many audio settings from the options like Sample rate, Bit rate, Codec, etc. And you can customize file-name, format, Artist, Album, and Track ID of output audio.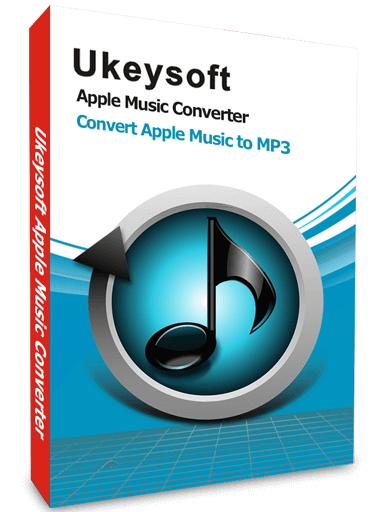 Apple Music Converter
You can remove DRM from all the songs from Apple Music app;
You do not need to worry any longer about DRM copyright from iTunes purchases and audiobooks;
Customizing output song bitrate, sample rate, name format is possible through this software;
All ID3 tags will be kept after conversion;
Extracting audio from any videos like movies or TV shows becomes very easy;
You can keep your downloaded Apple Music songs on computer even after unsubscribing.
Step by Step Guide to Get DRM Free Apple Music
Step 1. After launching UkeySoft Apple Music Converter on your computer, iTunes will automatically be launched.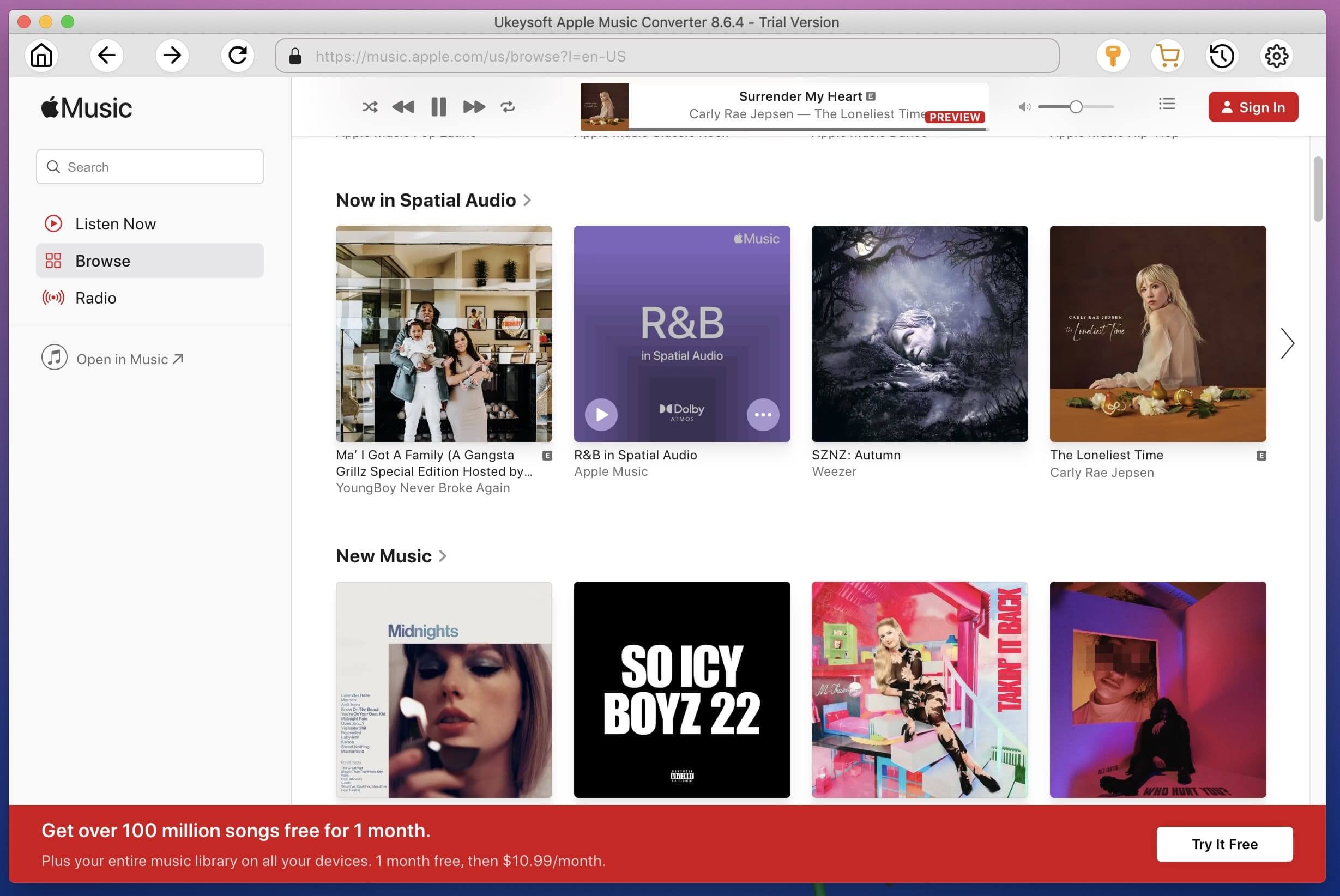 Step 2. On the screen, you will find the entire iTunes library which is loaded automatically. It happens because UkeySoft Apple Music converter do not just remove DRM from Apple Music songs, but also DRM protected songs purchased from iTunes Store and Audiobooks from iTunes Store or Audible. Now, you need to select the tracks for which you want to remove DRM.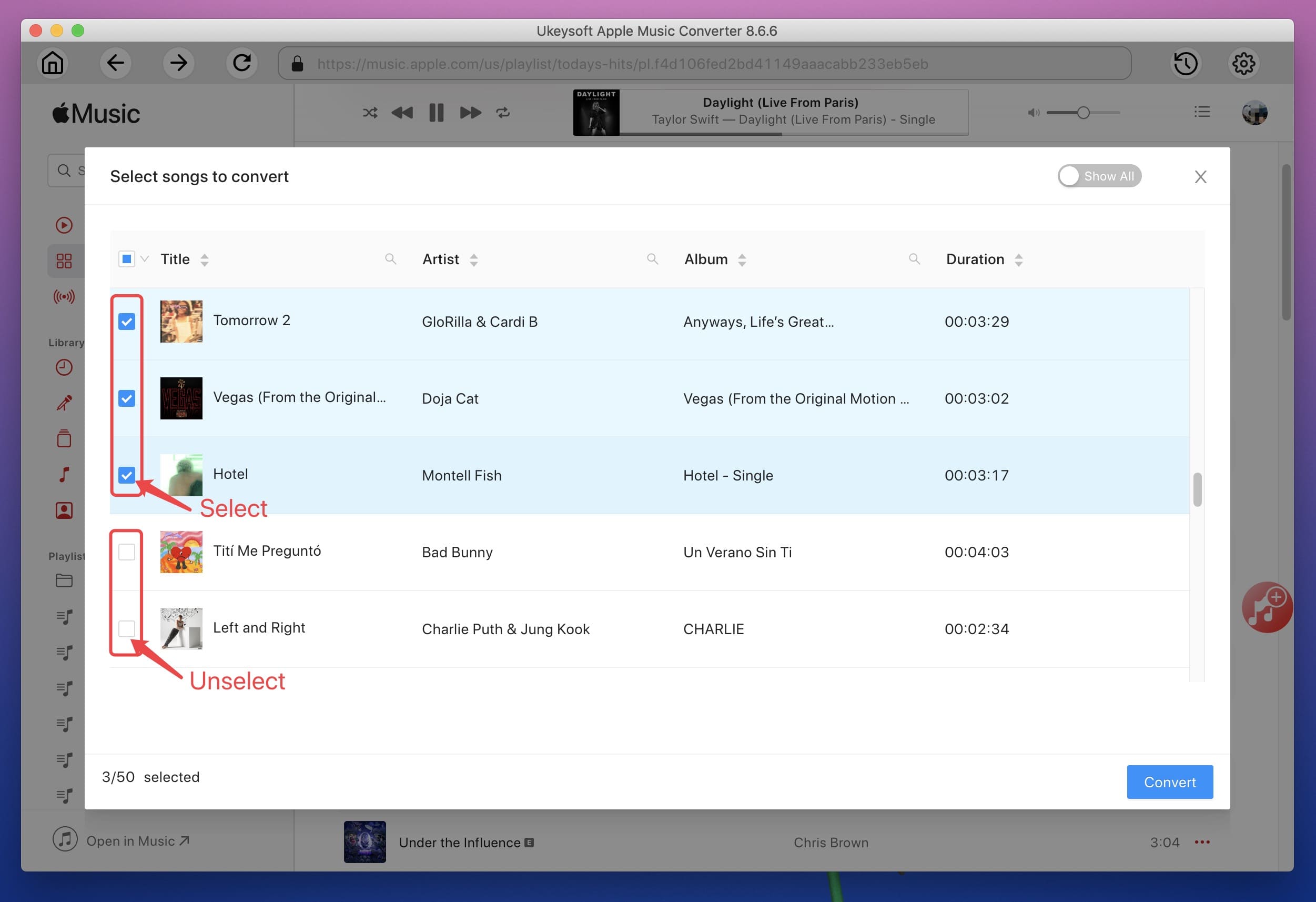 Step 3. You will now get the permission for converting MP4 Music tracks to MP3,FLAC or WAV, etc. Music always remains in mp3 format by default as this is default output format. The converter removes Apple Music DRM at speed 16 times faster, so that you will be able to get DRM free Apple Music songs soon. If you wish to have a higher quality sons or higher bit rate of output music, you should choose FLAC.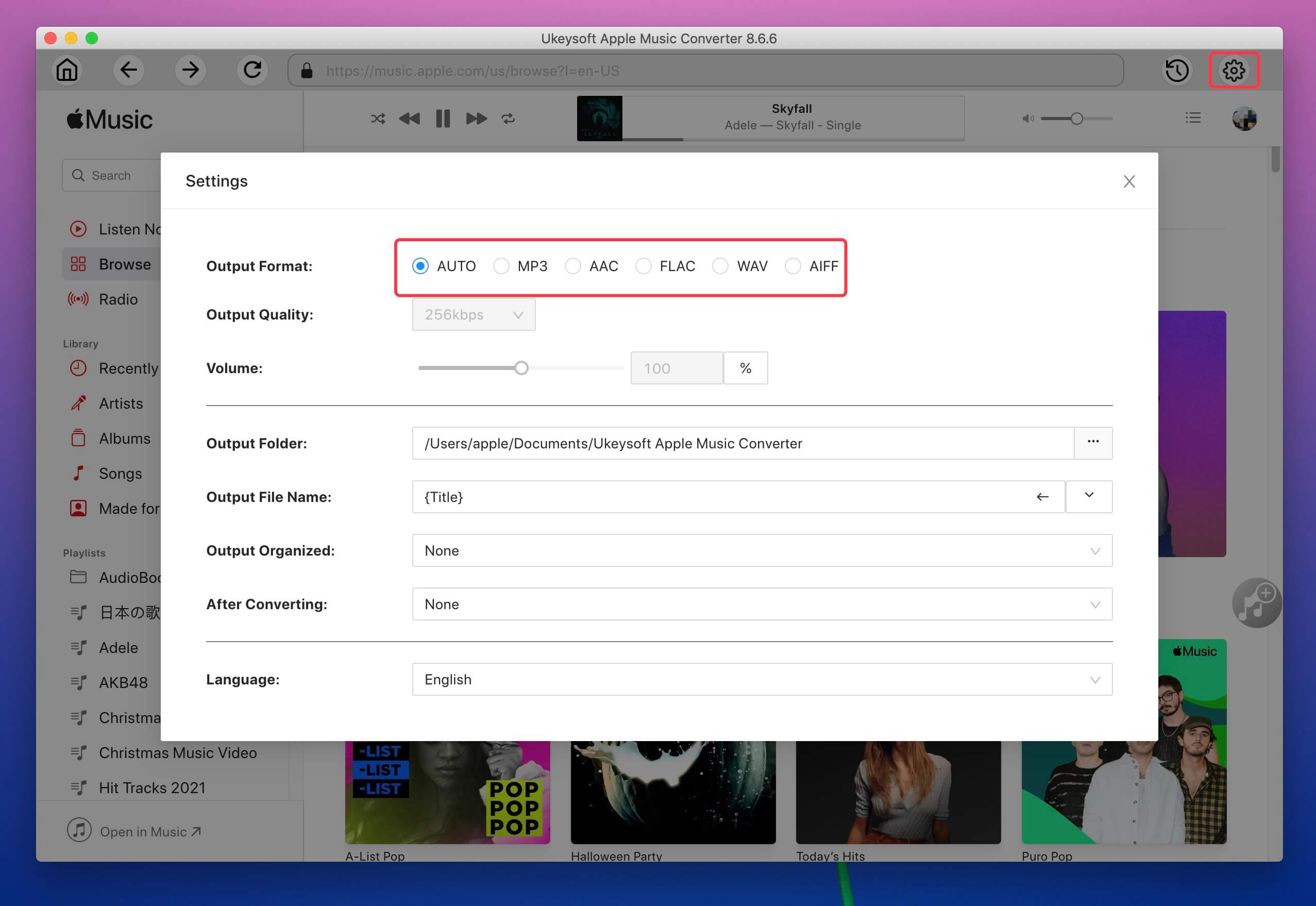 Step 4. Now, you are at the last step, just click at the Convert button on your screen to start removing DRM from the chosen songs from Apple Music app. After the converting is done, you will find all the Apple Music DRM free files from the output folder which you have selected.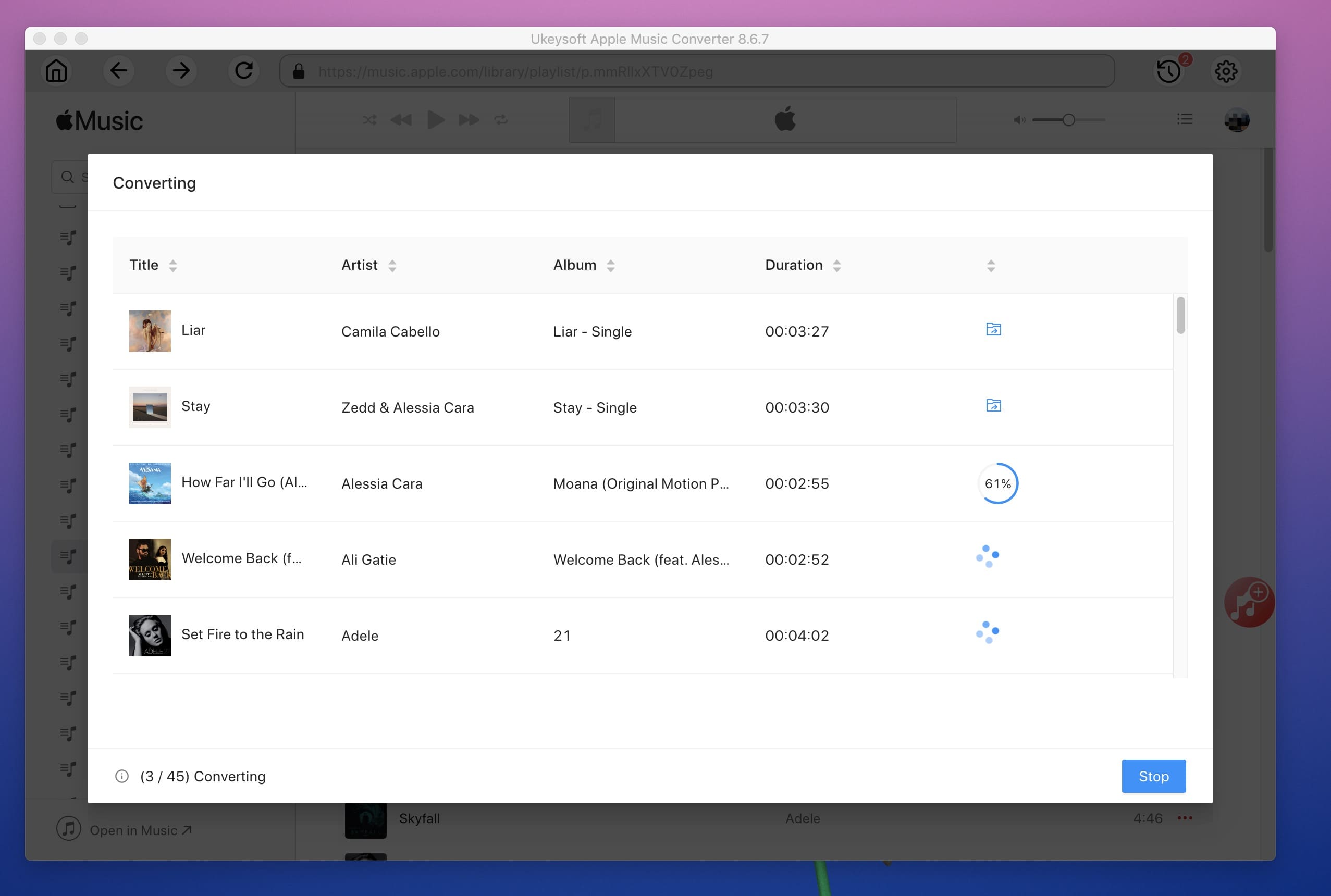 Conclusion
People have always hated the existence of DRM and we all know the reason because it gives more power to the distributors of the content as they get control over things that are purchased by the people. But this will not be a problem anymore if you follow this article carefully. We have introduced you to one of the best software UkeySoft Apple Music Converter to get non-DRM Apple Music. UkeySoft Apple Music Converter also can extract audio from iTunes movies, TV shows and music video. It means that it can convert iTunes video to MP3, M4A, WAV, FLAC, AAC, etc. So, now you have learned an amazing trick. Share UkeySoft Apple Music Converter with your friends and family members. Tell them how they can now get DRM-free Apple Music forever, without any kind of charges.
Video Tutorial: Best Apple Music DRM Removal to Get DRM-free Versions of Apple Music
Get DRM-free Versions of Apple Music