Summary
A lot of photos and videos take up iPhone space and slow down your iPhone? Here you will learn how to delete photos and videos in bulk from iPhone or iPad by using UkeySoft FoneEraser.
Photos and videos take up too much iPhone storage space? Is your iPhone memory almost full? Is iPhone running slower and slower? If you have thousands of photos and videos occupying storage space on your iPhone or iPad, you can use UkeySoft FoneEraser to delete unwanted photos and videos in bulk, so that you can speed up your iPhone or iPad.
Apple specially designed a folder called "Recently Deleted" to store deleted photos and videos. This is very friendly to some people who delete photos and videos by accident, and you can restore multimedia data removed within 30 days. For those who want to clear unwanted photos, they may want to erase useless photos and videos immediately, as the Recently Deleted also takes up a lot of phone memory.
UkeySoft FoneEraser is designed to back up photos and videos to a computer, and then you can delete them to make more space and speed up your slow iPhone and iPad. If you want to sell/transact/gift your iPhone or iPad, you can erase all data from the iOS device through UkeySoft FoneEraser's Erase All Data feature. Now, let's check out the tutorial on how to bulk backup and delete unwanted photos on your iPhone, iPad or iPod touch with UkeySoft FoneEraser.
Erase all data on iPhone/iPad permanently.
Delete private data from iPhone/iPad selectively.
Erase pivate fragments from 3rd-party Apps, Kik, Facebook, Wechat, Line, Viber, etc.
1-Click free up iPhone space by removing junk files, temp files, large files, apps, photos.
Bulk backup iPhone photos and videos to computer.
Support iPhone 11/XS/X/8/7/6S/6/5S/5/4S/4S, including the latest iOS 14.
Tutorial: How to Backup and Erase Photos, Videos on iPhone/iPad Permanently
Step 1. Open UkeySoft FoneErase
Install and open the UkeySoft FoneErase on your computer, then connect your iPhone or iPad device to the computer.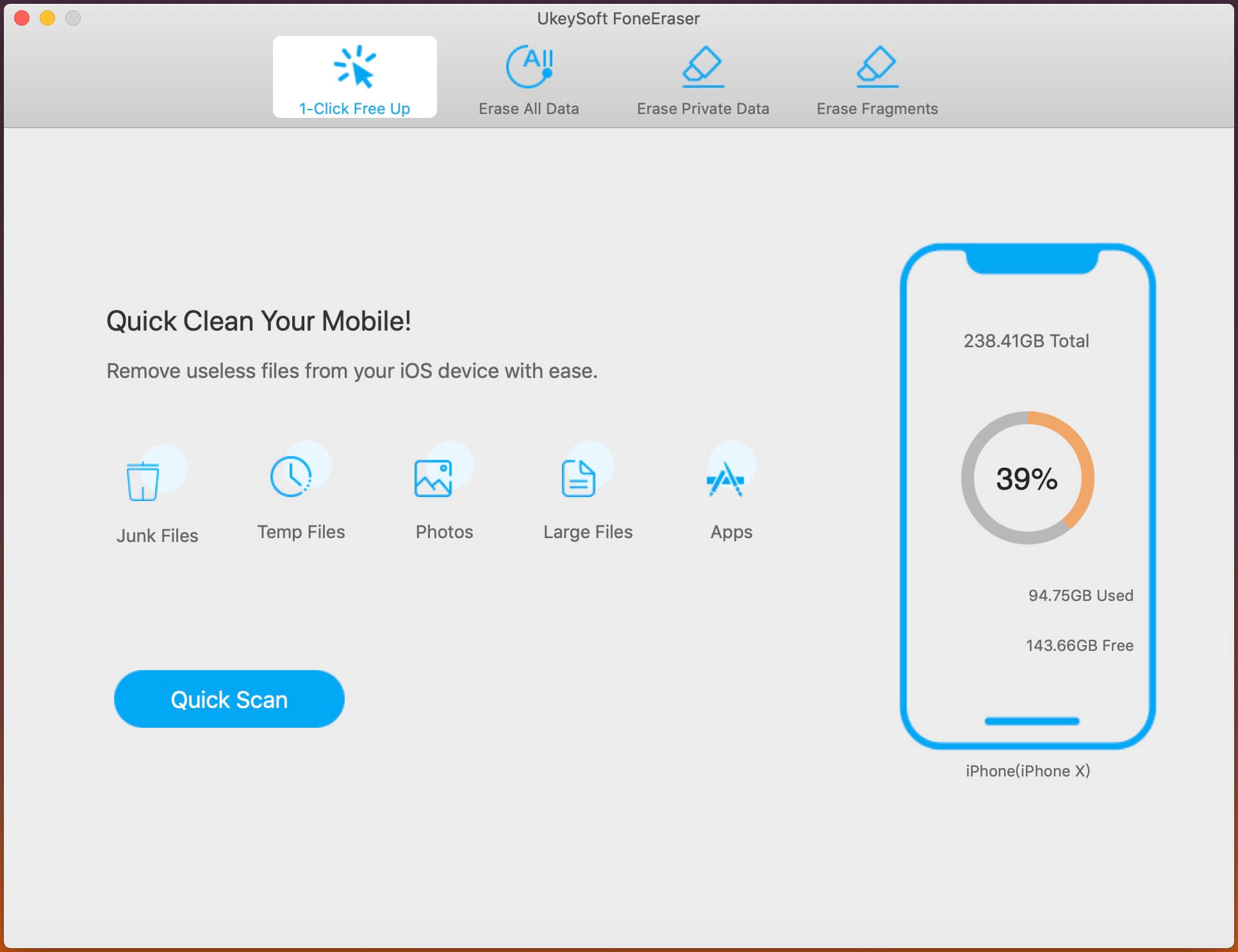 Step 2. Scan Your iOS Device
Click on "1-Click Free Up Space" tab on the top of the home screen, then click on "Photos" & "Large Files" > "Quick Scan".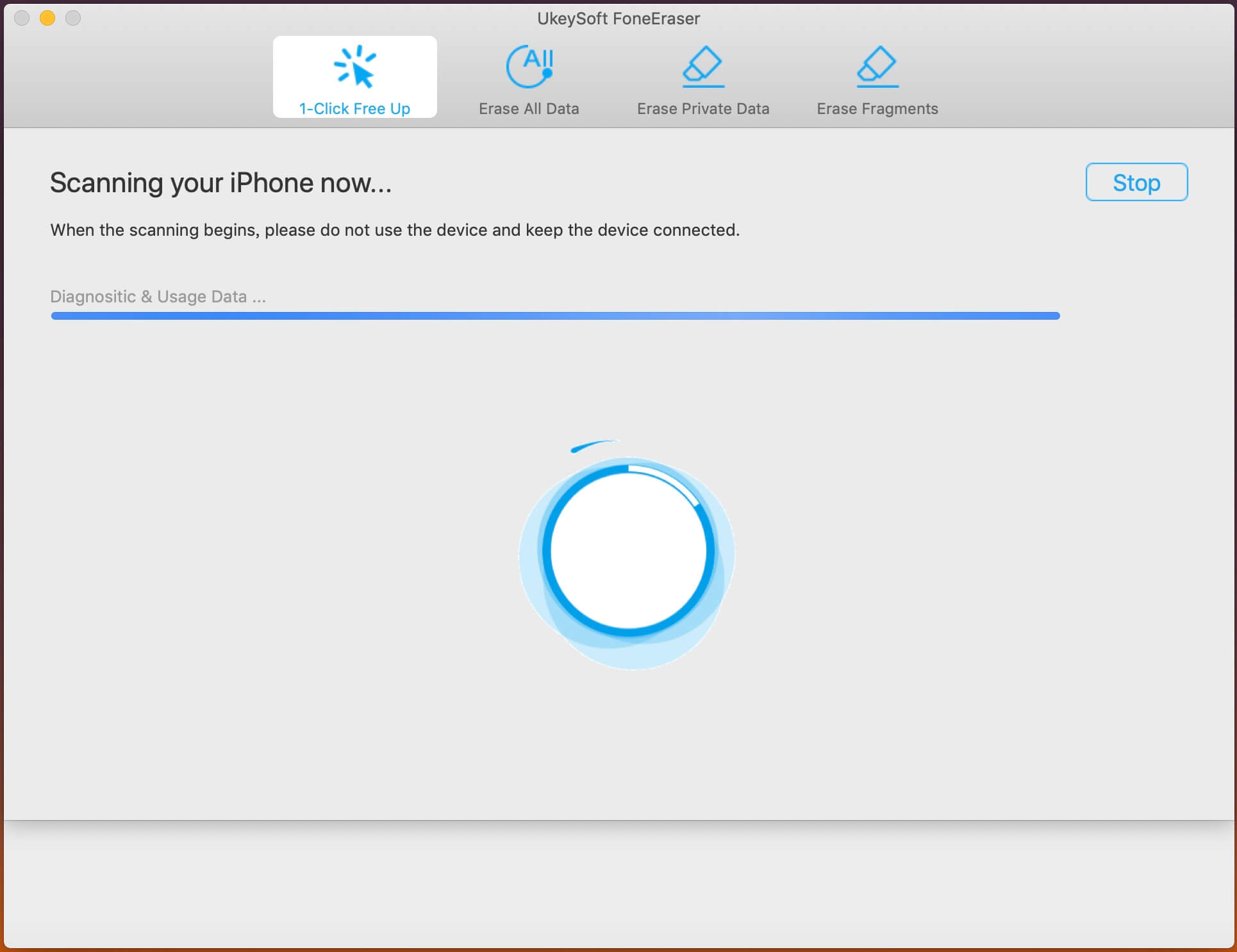 Under normal circumstances, the software will show you all scanned photos and videos, you can view the photos and videos you want to backup or delete.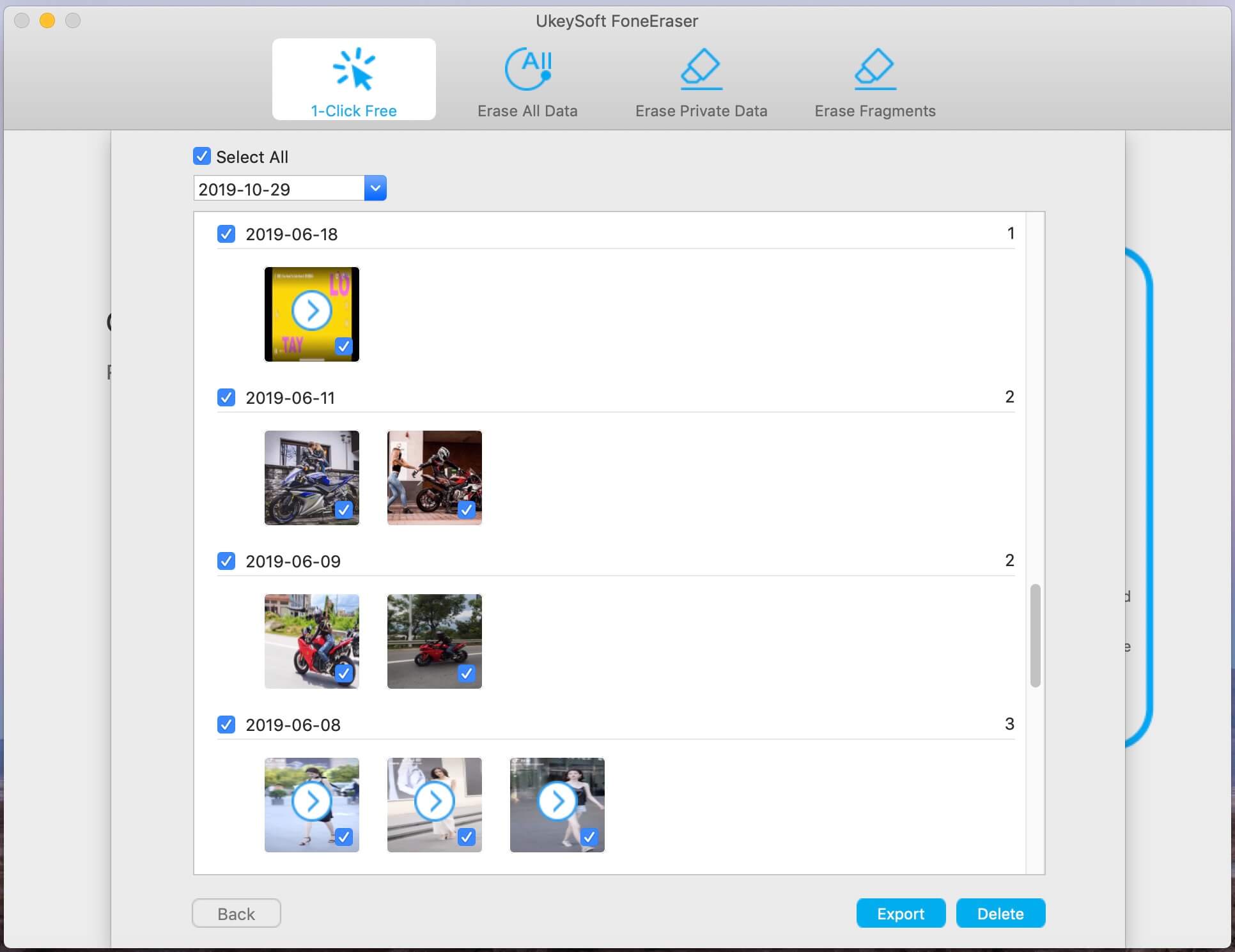 Step 3. Backup iPhone Photos
To backup photos and videos from iPhone/iPad to computer, please select the photos & videos you want and click "Export" button to backup them to your computer folder.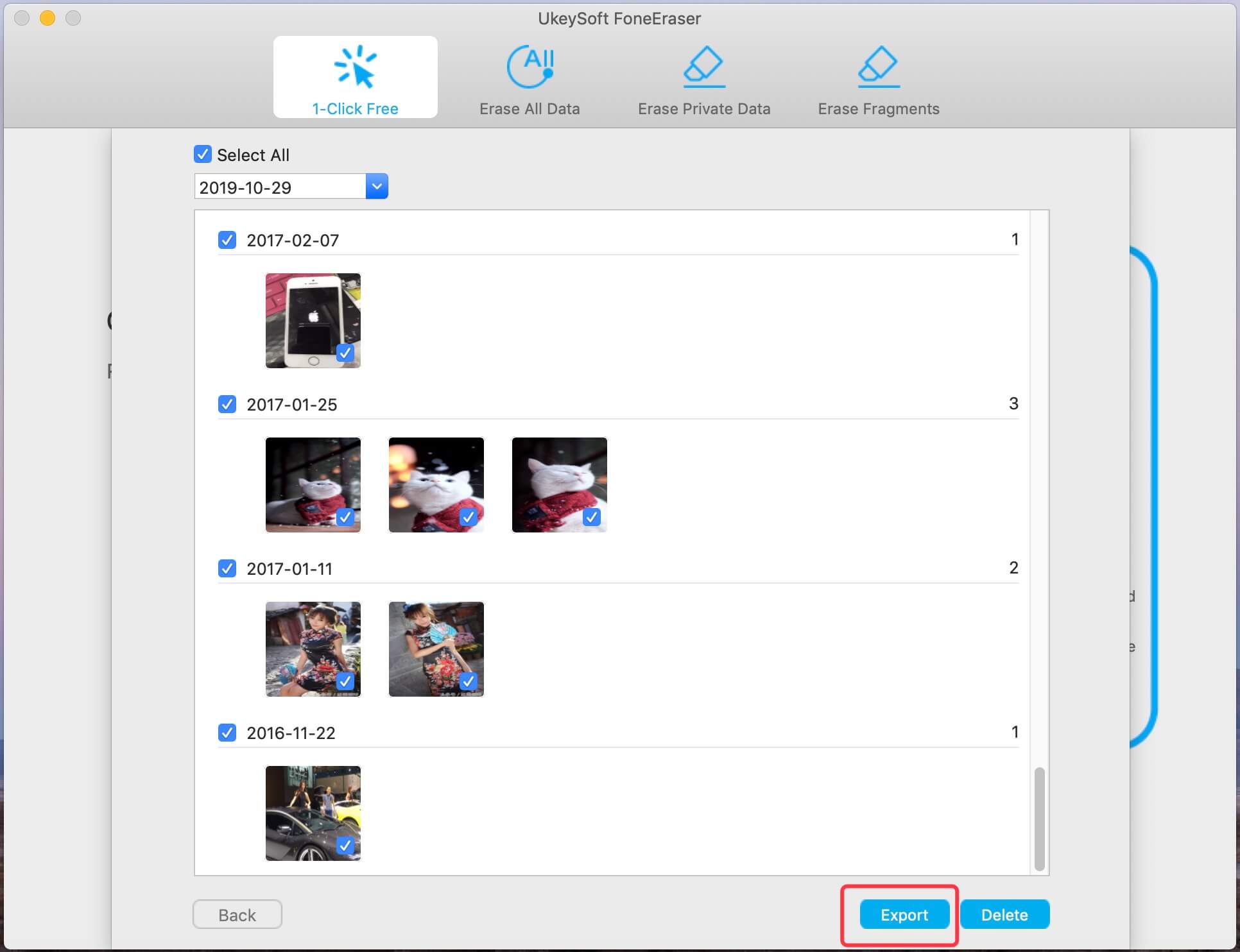 Once it is done, click "Open" to check your backed up photos and videos.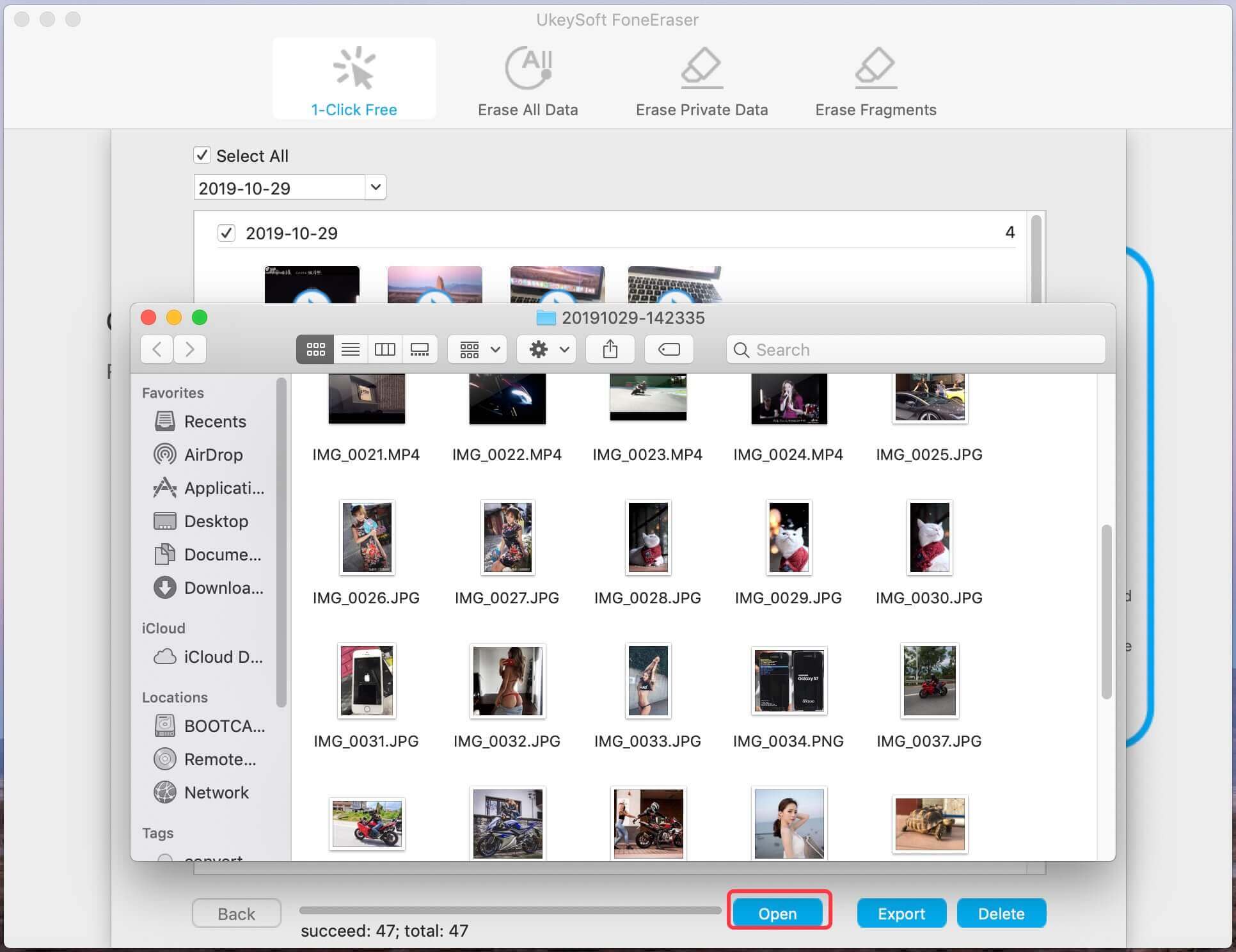 Step 4. Permenently Delete Photos and Videos
Select the pictures and videos you want to remove then click on "Delete" button to erase iPhone/iPad photos and videos permanently and completely.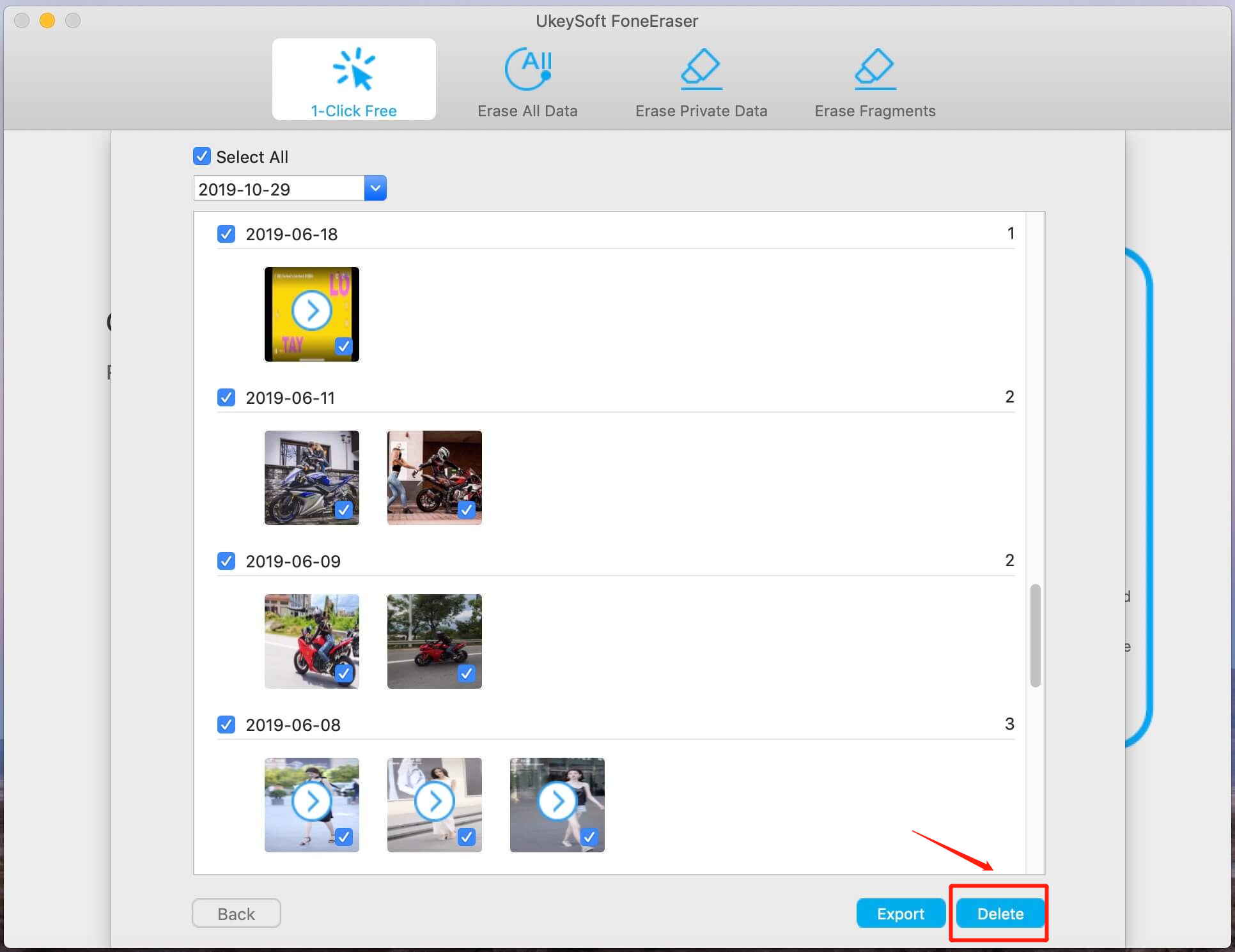 Backup and Erase iPhone Photos, Videos
Comments
Prompt: you need to log in before you can comment.
No account yet. Please click here to register.