10 Most Popular Christmas Movies on iTunes Store
By Justin SabrinaUpdated on December 22, 2021
---
Summary
How did you spend Christmas last year? What do you think of hugging and eating delicious things in a warm blanket to watch classic Christmas-themed movies with your family? Here are some happy tips for Christmas-themed movies, which are in line with the spirit of the Christmas holidays. We also proposed the best solution for the purchased or rented Christmas movies from iTunes Store. You can convert iTunes Christmas movies to MP4 so as to watch them on your home theater for free with your family.
The 2021 Christmas is coming, are you ready? What have you done for this wonderful Christmas holiday? If you think your preparation is still not enough, how about adding a warm Christmas movie show to your schedule? Imagine white snowflakes outside, colorful Christmas trees and decorations and delicious food in the house, and then you and your lover hug together in a warm blanket to enjoy classic Christmas movies together. What a wonderful moment. The iTunes Store provides users with tons of great movies and music videos about the Christmas holiday, including Mariah Carey's latest music video "All I Want for Christmas is You". Here we have listed 10 great Christmas-themed movies for you to share with your family-from good life to true love.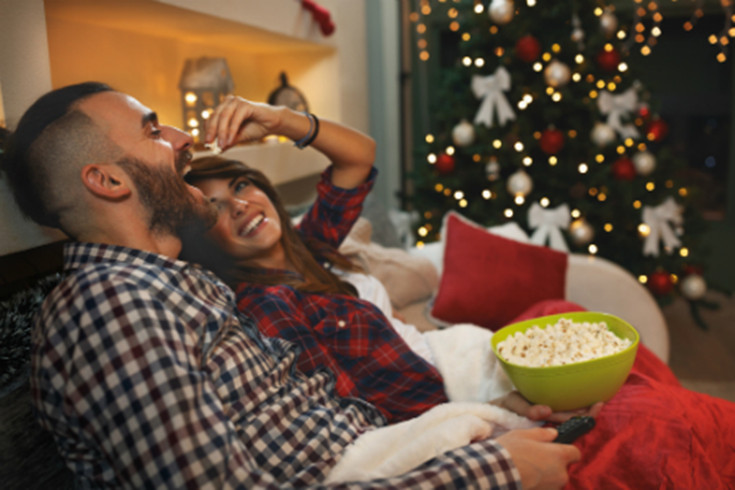 Tip: In addition to Christmas movies, looping Christmas songs is also a great suggestion. Here are the tips on How to Convert Christmas Songs from Apple Music to MP3 and How to Download Christmas Songs from Spotify to MP3. You don't need to subscribe to a streaming service account, such Apple Music or Spotify, you can free download Christmas songs to MP3 for offline listening.
Part 1: Best Christmas-themed Movies on iTunes Store
1. Elf(2003)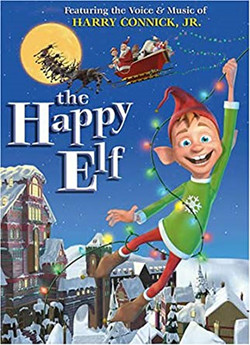 Do you believe in Santa Clause? Elf is one of the top 10 movies with a Christmas theme. Being a warm-hearted Christmas comedy, it tells the story of a baby boy who was mistakenly brought to the North Pole in a Santa Clause's bag. He grew up in the elf world and hopes to return to his real family in New York.
2. Home Alone(1990)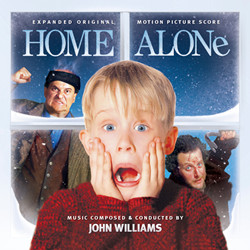 Eight-year-old Kevin McCallister (Macaulay Culkin) has become the man of the house, overnight! The plot describes that Kevin is accidentally left behind by his family heading out on vacation. Two bumbling burglars are trying to break in, and young Kevin creates homemade booby traps to foil their plans.
3. It's a Wonderful Life (1946)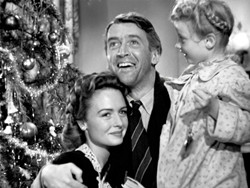 The plot of this movie doesn't seem to be suitable as a Christmas classic because it contains themes of depression and suicide! It was released in 1946, and it points out the story of George Bailey who has given up his dream to help others, causing him to become desperate and want to commit suicide. An angel helps a compassionate but despairingly frustrated businessman by showing what life would have been like if he never existed.
4. The Polar Express(2004)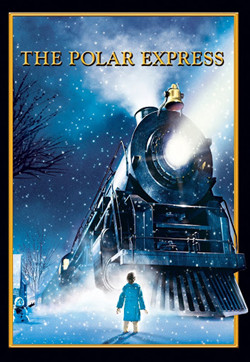 Want to join Santa Clause's party? The film is adapted from the children's book of well-known writer Chris Van Allsburg. It tells the story of a boy who always believing the existence of Santa Claus, but adults and surrounding playmates thought it was naive. On Christmas Eve, he was awakened by a steam train that pulled in front of his house and took him and other children to meet the Santa Clause in the North Pole, so he started this fantasy journey.
5. The Holiday(2006)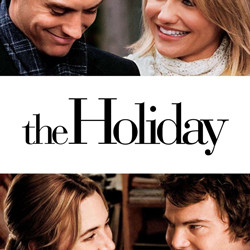 The story describes Amanda (Cameron) from the United States and Alice (Kate Winslet) from the UK, both betrayed by their partner and want to make a big change during the Christmas holiday. They met each other through the Internet and decided to exchange their residence. Alice met Amanda in a foreign country and started a romantic story. This is a movie that will renew hope for love for single men and women!
6. The Santa Clause (1994)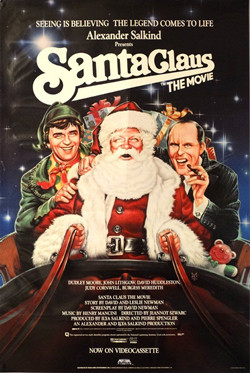 Also known as The Santa Clause Trilogy, The Santa Clause is a series of comedy movies, including The Santa Clause (1994), The Santa Clause 2 (2002) and The Santa Clause 3: The Escape Clause (2006). It tells us a story of the divorced father Scott Calvin and his son Charlie. Scott accidentally causes a man in a Santa suit to death, and then he and his son are magically sent to the North Pole. He was told to be the Santa Clause and finally he does. If you are looking for Christmas movie to watch with your kids, do not miss it.
7. Scrooge (1988)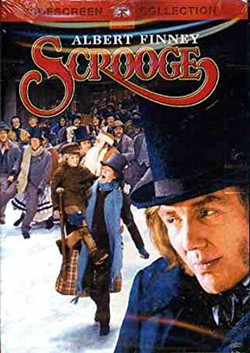 Ebenezer Scrooge (Albert Finney) is the definition of a miser. He is rich, but completely stingy with his money. On Christmas Eve, however, Scrooge is in store for a rude awakening when he is visited by the ghost of his old business partner, Jacob Marley (Alec Guinness), who informs him that he is going to be visited by three ghosts, including the Ghosts of Christmas Past (Edith Evans) and Present (Kenneth More). The ghost took Scrooge through his past, present and future with a view to changing his pain.
8. The Nightmare Before Christmas(1993)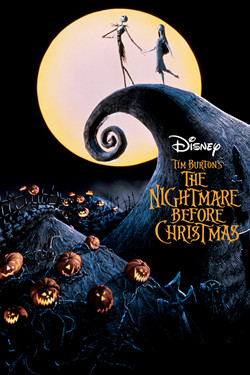 Also known as Tim Burton's The Nightmare Before Christmas, this film is telling the story of Jack Skeletonize. Despite having recently presided over a very successful Halloween, Jack Skellington, aka the Pumpkin King, is bored with his job and feels that life in Halloweenland lacks meaning. Then he stumbles upon Christmastown and promptly decides to make the Yuletide his own.
9. Miracle On 34th Street (1947)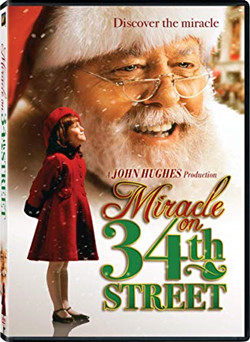 This is an American comedy movie and is considered to be the favorite movie during the festival. Six-year-old girl Sunsan Walker does not believe that Santa Claus exists in the world. Kris Kringle of the Stata Department Store thinks he is a real person. When Kris is declared insane and put on trial, everyone 's faith is tested, because young and old face the age-old question: Do you believe in Santa Claus?
10. Dr. Seuss' How the Grinch Stole Christmas(2000)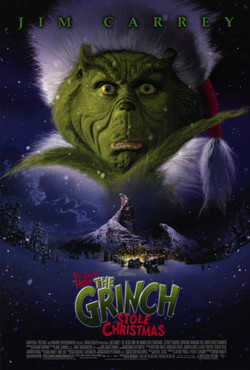 This Christmas movie focuses on a creature who intends to steal Christmas. When others celebrate Christmas with great happiness and joy, Grinch feels so lonely and angry that he runs the risk of stealing all Christmas gifts and destroying the warm atmosphere of Christmas. But he was wrong. Even without Christmas gifts, laughter and singing still permeated the whole town.
Part 2: Enjoy Christmas-themed Movies on Any Media Devices Freely
After getting Christmas movies on iTunes Store, you may wish to watch Christmas-themed movies with family and friends on portable devices, home theater systems. However, iTunes movies and music videos are locked by iTunes FairPlay DRM protection, and you cannot transfer rented / purchased Christmas movies directly from the iTunes library to non-Apple devices. How to watch Christmas themed movies on Plex media server or any other players? If you plan to enjoy the above classic Christmas movie with your family on any media device, you need to decrypt the DRM lock first.
UkeySoft M4V Converter can always rescue you in your difficult time and it has a number of impressive features to help users feel at ease. If you want to watch iTunes movies on a non-Apple device, you'll need to strip the video of its DRM. UkeySoft M4V Converter is gooding at removing DRM from iTunes movies and convert them into MP4 format by preserving the original video resolution, 5.1 surround audio and subtitles. In this case, you can enjoy 1080p Christmas movies on any smart TV freely without any restriction.
How to Enjoy iTunes Christmas Movies on Smart TV Freely
Convert iTunes Christmas Movies to MP4
1.

Step 1. Download M4V Videos from iTunes Store
Before export iTunes videos as MP4 files by UkeySoft M4V Converter, you need to download your purchased movies, TV shows or music videos to the iTunes library, after the download is complete, you will see that all downloaded videos come in M4V files. Then exit the iTunes application and launching UkeySoft M4V Converter.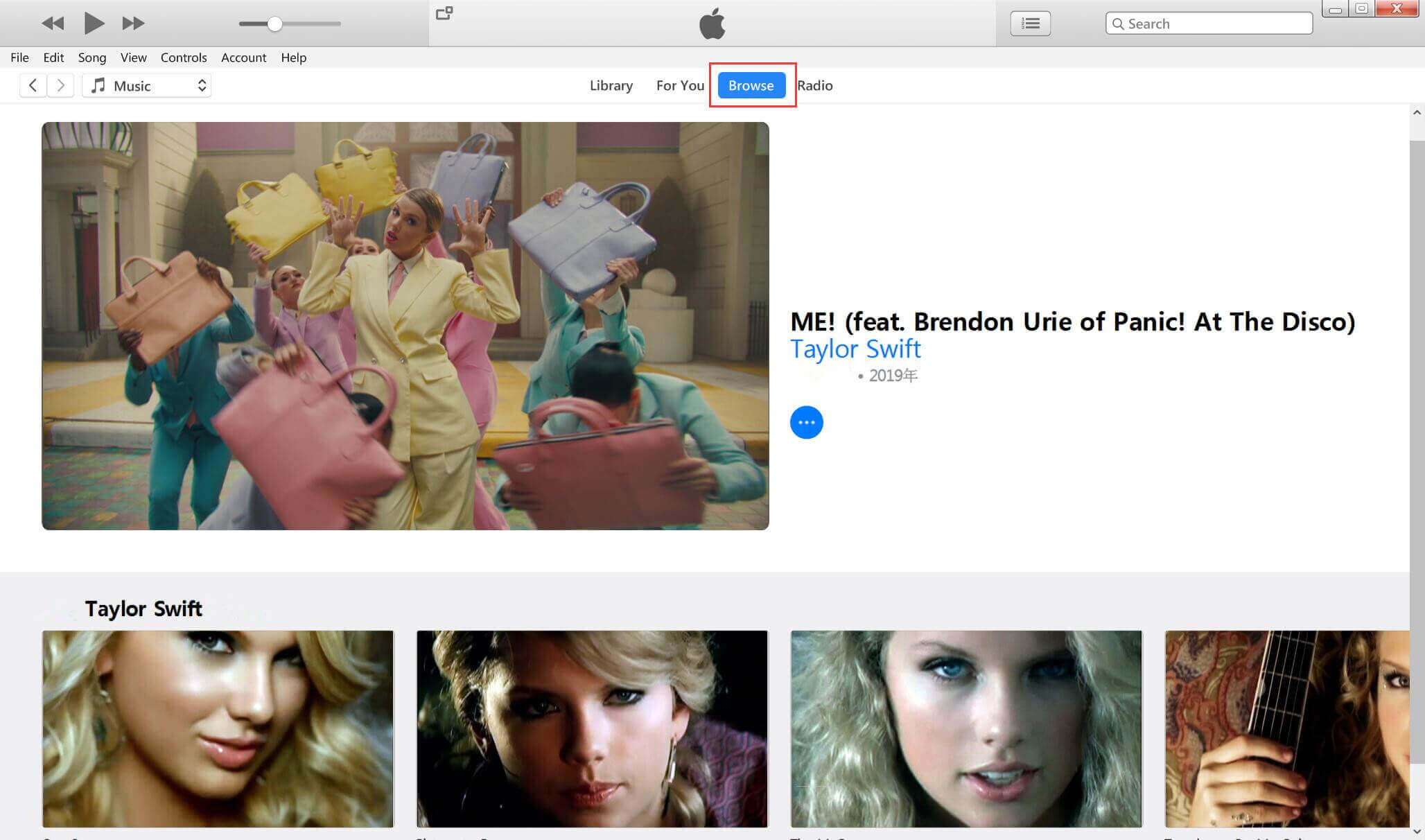 2.

Step 2. Run UkeySoft M4V Converter
Download, install and launch UkeySoft M4V Converter on PC or Mac, then iTunes will be launched automatically once you open the program, please click "Add" button to load all the downloaded M4V video files.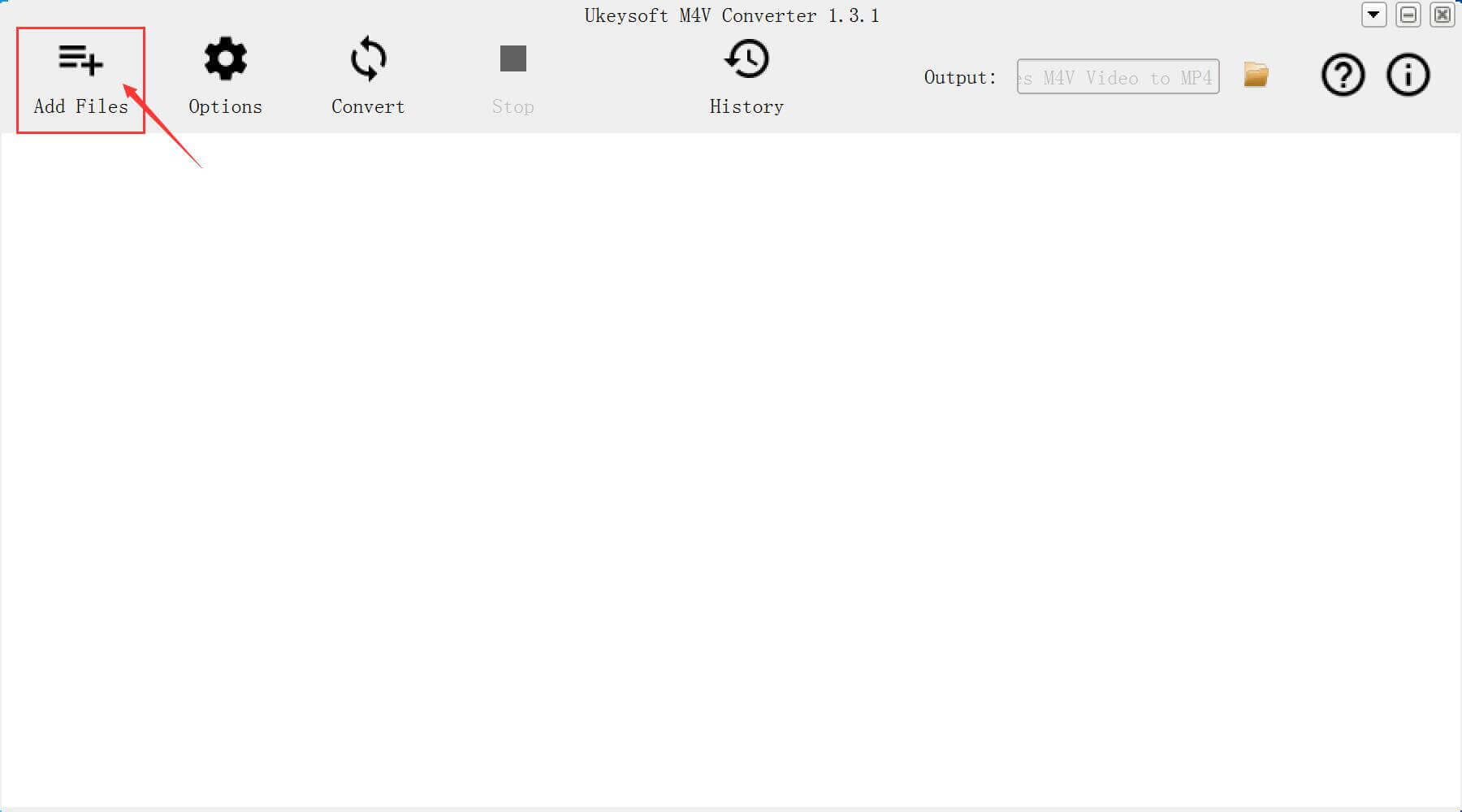 Before adding M4V videos, you need to purchase or rent videos from iTunes videos. Please select the videos and click "Add All" or "Add" button to add the selected videos to the program.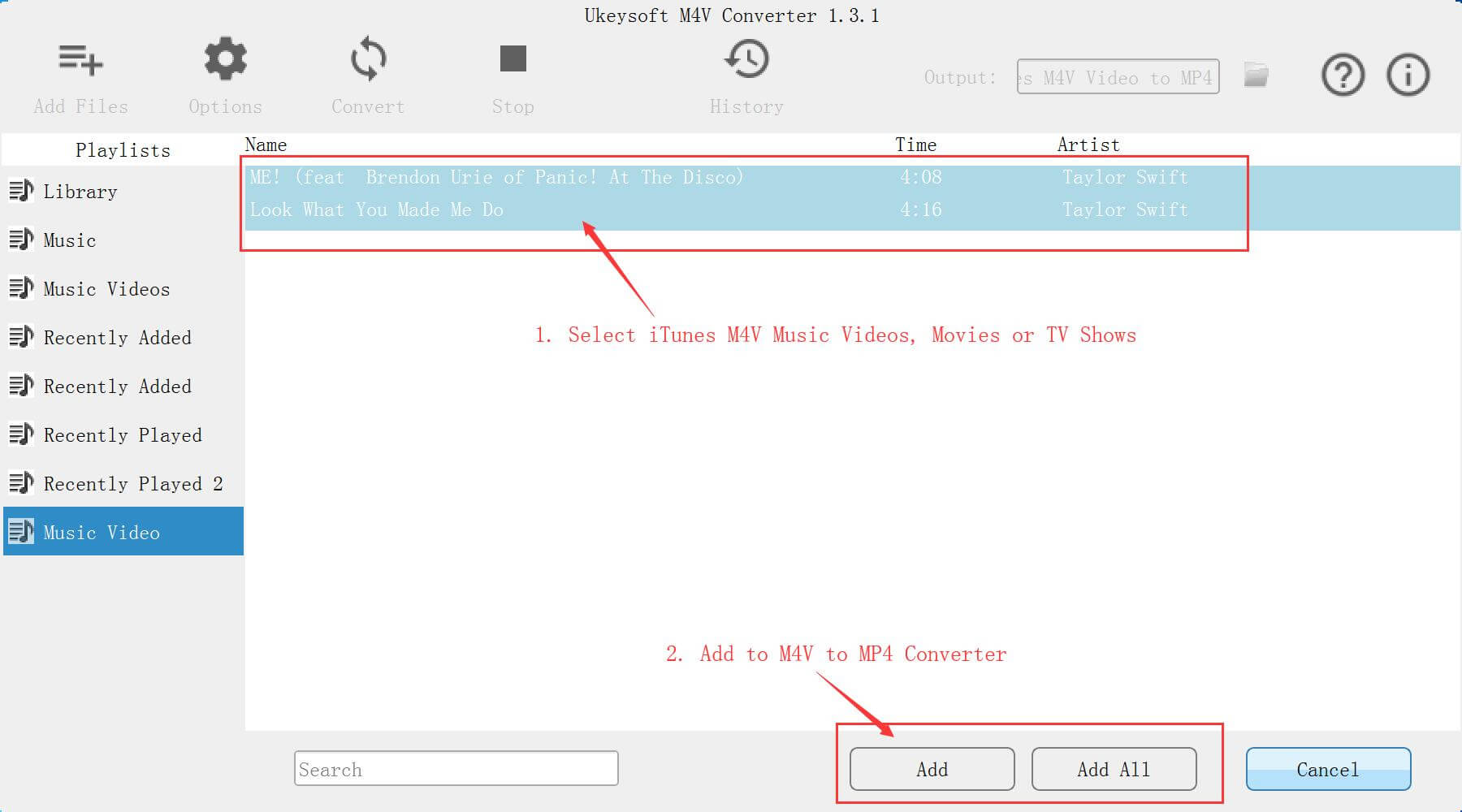 4.

Step 4. Choose the Output Folder(Option)
All selected M4V videos added to the program. If you want to change the output folder, please click on "Options" button on the menu bar to reset the output folder on the pop-up window. You can also skip this steps and start to convert iTunes M4V to MP4 directly.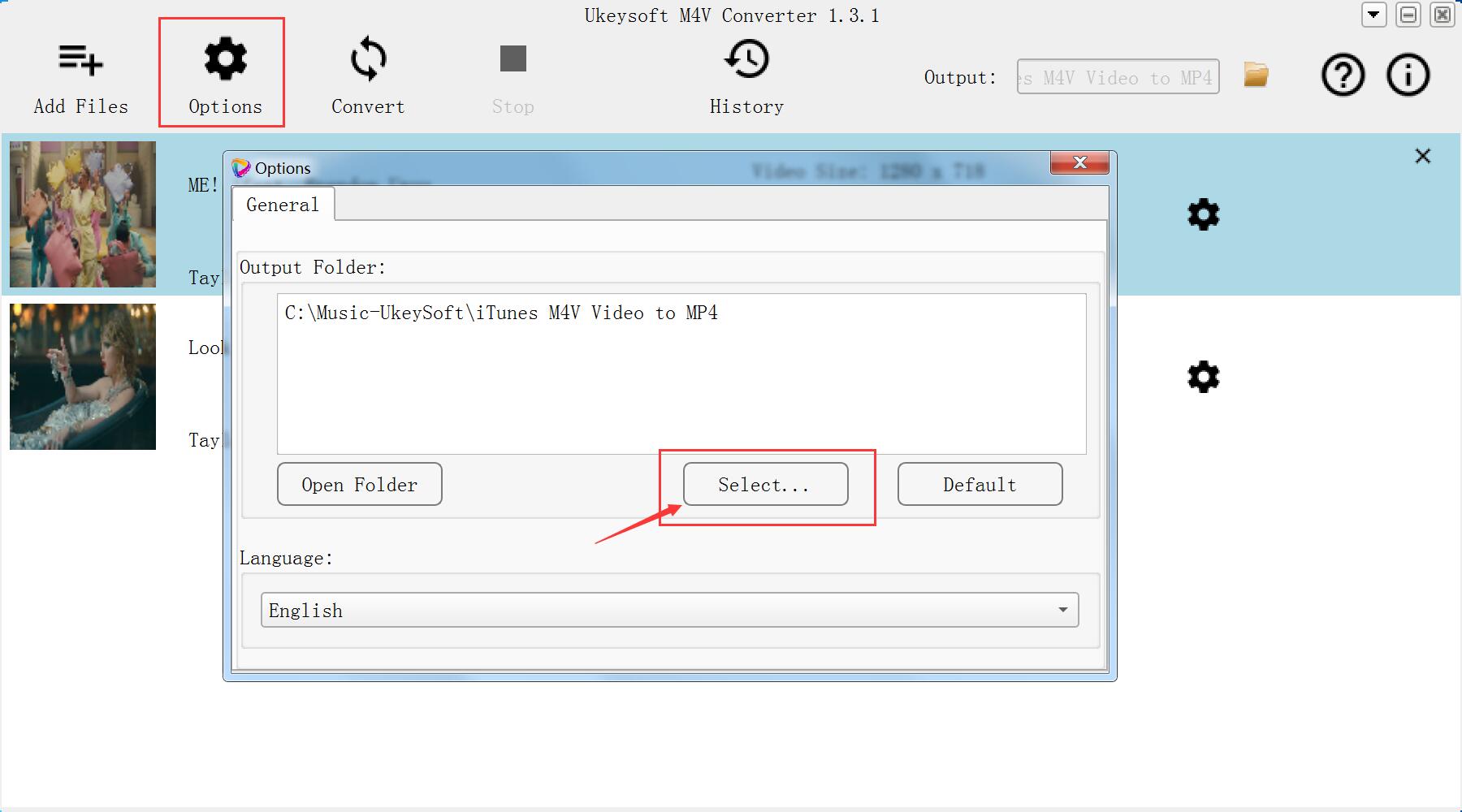 5.

Step 5. Change audio track and subtitle(Option)
Besides, if you want to select audio track and subtitle, then click on the setting button of each video, you can also skip this steps.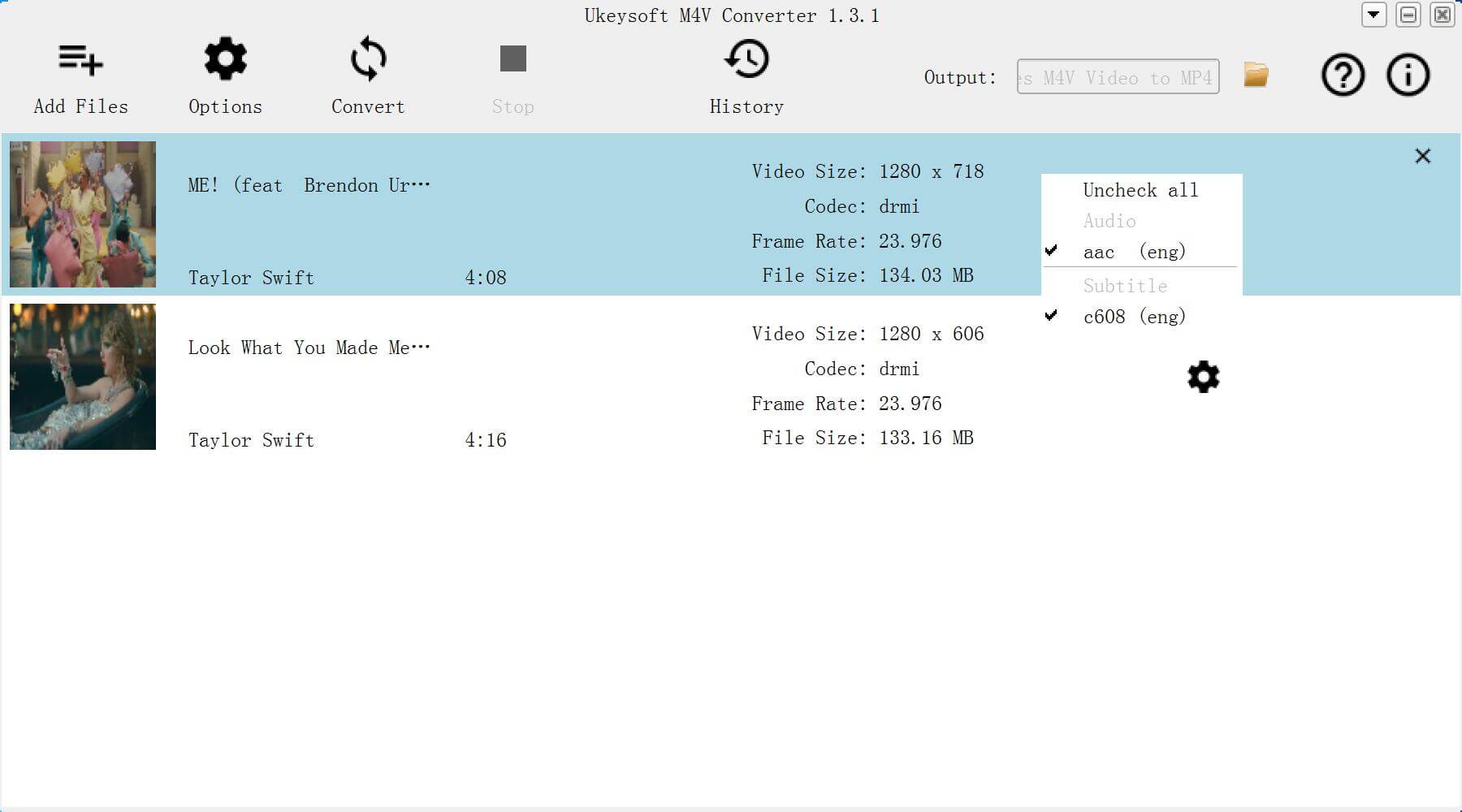 6.

Step 6. Start to Convert iTunes Videos to MP4
After completing the above simple settings, just click on "Convert" button start to convert iTunes videos to MP4. The conversion time mainly depends on the amount of the videos and video length.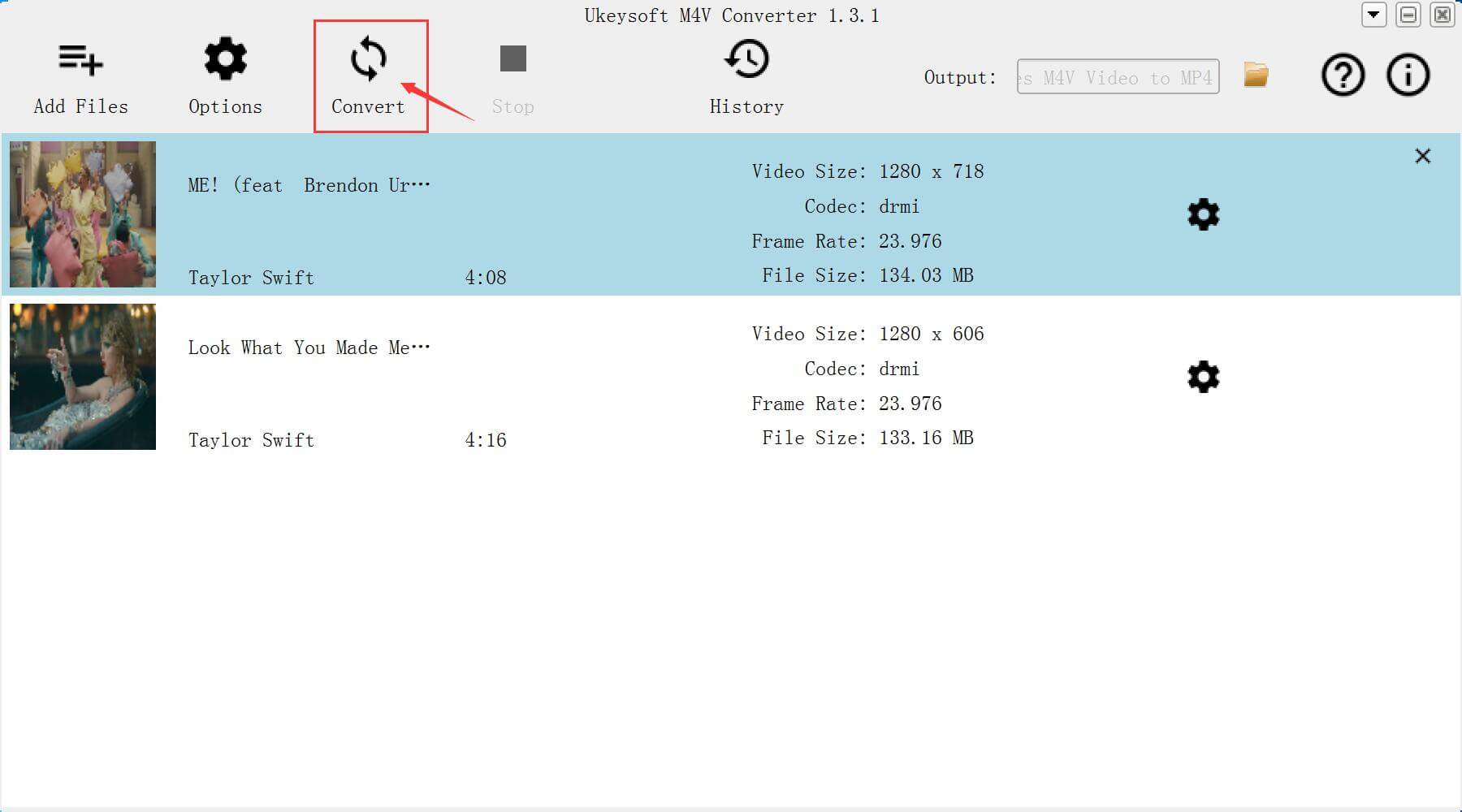 7.

Step 7. Convert iTunes Videos to MP4 with 30x speed
The UkeySoft M4V Converter will help you unlock the DRM protection from iTunes purchased or rented movies during the conversion process, it will convert the iTunes videos at up to 30X faster converting speed, please wait patiently.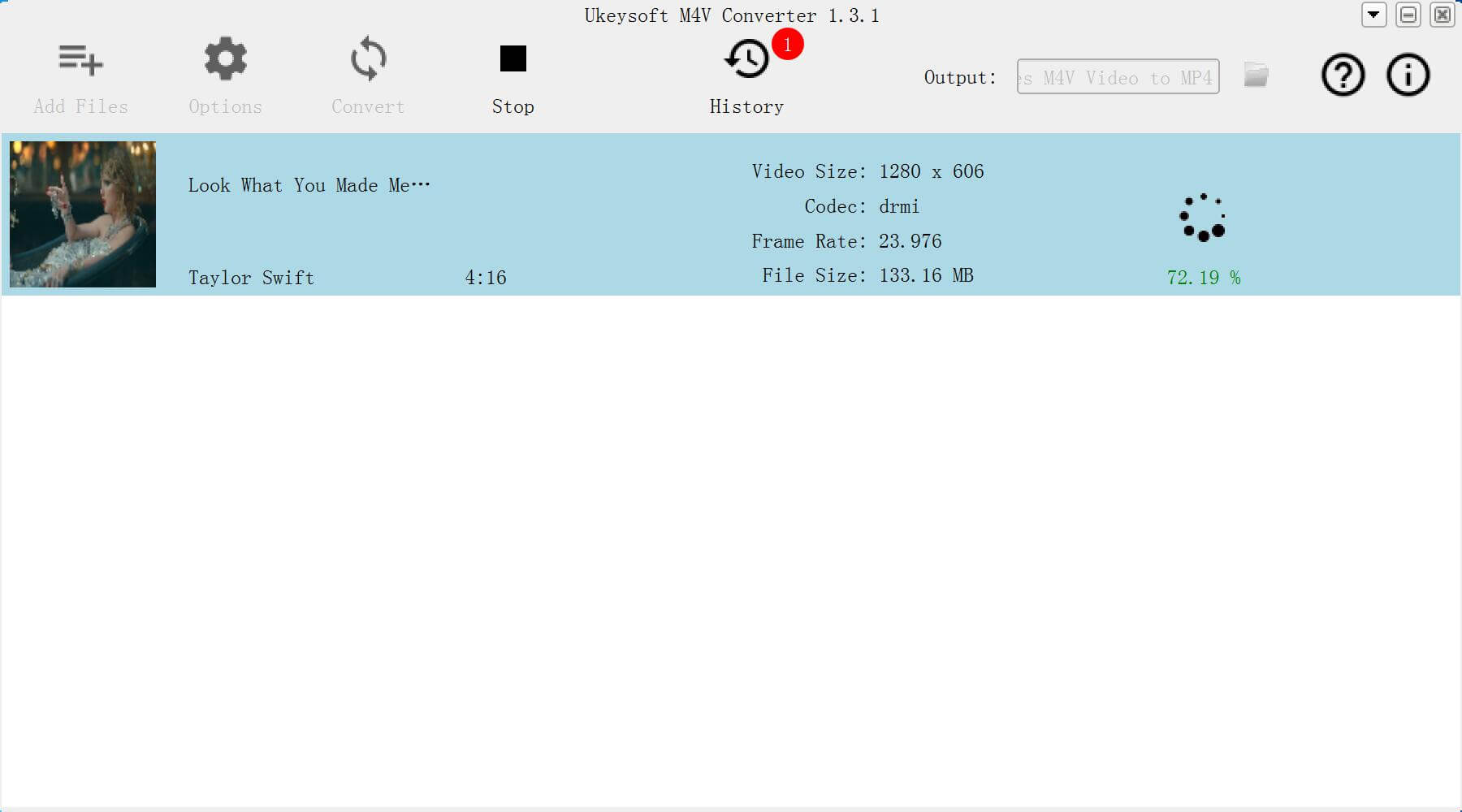 8.

Step 8. Export iTunes Videos as MP4 Files
After the converting processing finish, you will get DRM-free iTunes videos with high quality, all videos exported and save onto the computer as MP4 format. Now, you can transfer those converted iTunes videos to iPhone, iPad, iPod Touch & Apple TV, Android devices and any devices for offline watching without limitation.